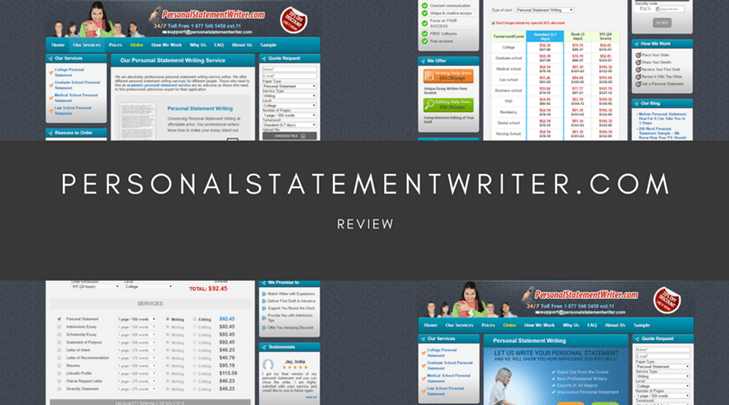 As I'd heard quite a few people mention PersonalStatementWriter, I decided it was time to try out the service and see if they could be relied upon to help with the writing of university applications.


Top Rated Essay Writing Services
Table of contents
The Website Itself – 4/10
As I didn't need to login/signup for prices, so I really thought this website was legit. I'm beginning to think that the reviews they showcase are completely fake and written by their own staff as part of the illegal/legal scam. Making an order was easy, then problems started.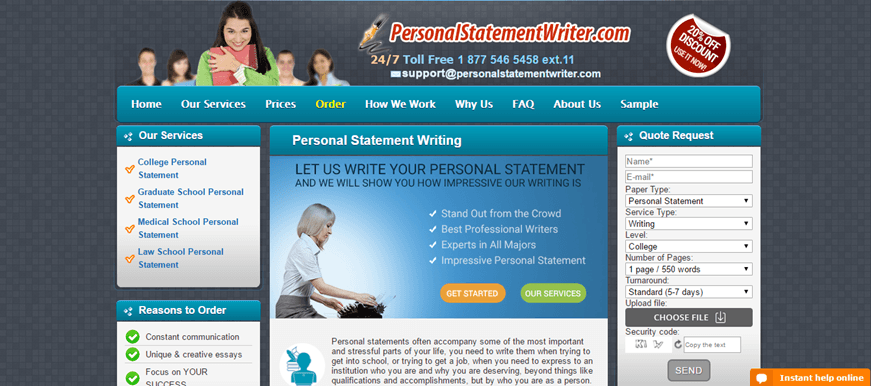 Services – 3/10
Personal Statement Writer is all about application essays like personal statements and fellowship applications. Whether you're applying to college, grad school, or even for a job, they'll offer to write you're the essay you need to get in, as well as text such as resumes or statement of intent. They'll also try and tempt you to buy vague extras like 'brainstorming services.'
Prices and Discounts – 3/10
While there's apparently currently a discount on all products, there are no special codes and promotions are only for when you buy multiple products at once. Their price list made me believe I'd be paying about $50 for a personal statement but it later became apparent that the seemingly low prices are based on 1 page/550 words. It's safe to say most schools ask for at least 2000 words, so suddenly my great deal was over $250. And this increases for fast turnaround or applications to medical or law school, which would come to $443 if you were in a rush.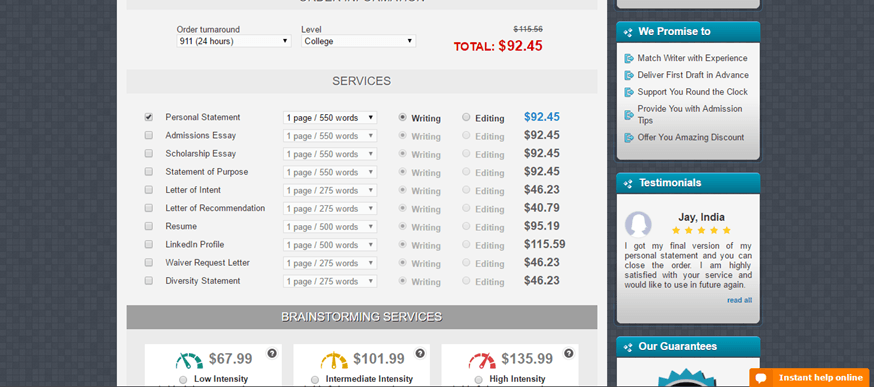 Quality – 4/10
And here was my main problem – I paid a lot of money thinking that I would get the best paper. This was not the case, and it's seriously not usable for any decent kind of school. This did not feel like it was written by a professional, it felt like someone had been given a 'how to' book and filled the blanks. I can't afford to use another service, and now have even less time to write my own.
Customer Support – 5/10
So there's an email address and phone number and even online chat, so they're easy to contact– but they wouldn't refund my account. They did make the grammar corrections for free, but that is just fixing a tiny part of the problem.

Mary Walton's conclusion on PersonalStatementWriter.com
Overall I'd rate this service as 4/10 as I wanted was a paper to send to college, and I don't have that. I would not recommend PersonalStatementWriter.com to anyone; you'll end up paying for a product that is completely useless for your purposes.
Rated: 2.1