A student's life is a hard life. Constantly trying to balance all aspects such as a social life, work life and trying to complete all their assignments before the given deadline can be overwhelming to many students. Essay Dune aims to lighten this workload, allowing for a more balanced lifestyle, however, the site still has a few improvements to make before it becomes one of the best.


Top Rated Essay Writing Services
Table of contents
Website Interface – 4/10
The website is relatively well laid out with an attractive colour scheme that makes navigation easy. There are all the pages you would except there is a distinct lack of a services page and there is no order form on the home page meaning users will have to navigate around to make their order, wasting precious time that could be used doing something else more productive.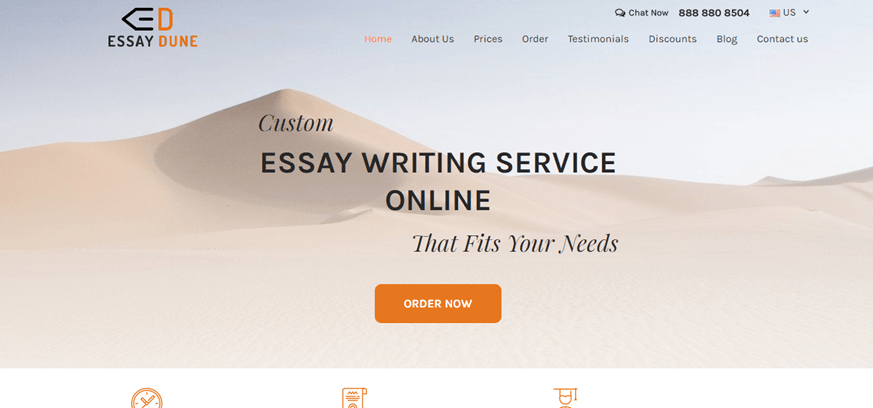 Services – 2/10
Referring to the pricing page, you'll notice there are only four services to choose from. Although this means the site could theoretically cover an infinite subject of assignments, it also leads me to believe that EssayDune does not have dedicated writers for each subject but only has writers that fill these positions.
Pricing – 3/10
Using an extremely difficult pricing table, users will have to sign up using all their personal information before receiving a proper quote for their assignment, usually resulting in a lot of spam from the website. A ten-page, writing from scratch (essay) with a 48-hour deadline, written to a PhD Level, will set you back an estimated $320. This is so expensive, especially for a student trying live on a tight enough budget as it is. There are much more affordable services on the market.
Content Quality – 3/10
Taking a trip over to the Testimonials page, you'll notice the complete absence of comprehensive reviews. There is no rating system, no dates and no indication to what kind of paper each review is written about. This leads me to believe that the reviews are forged, leaving the site with very little credibility.
Searching online, I was quick to find evidence of re-sales and high levels of plagiarism. However, it's worth noting that some students were very happy with the work they received.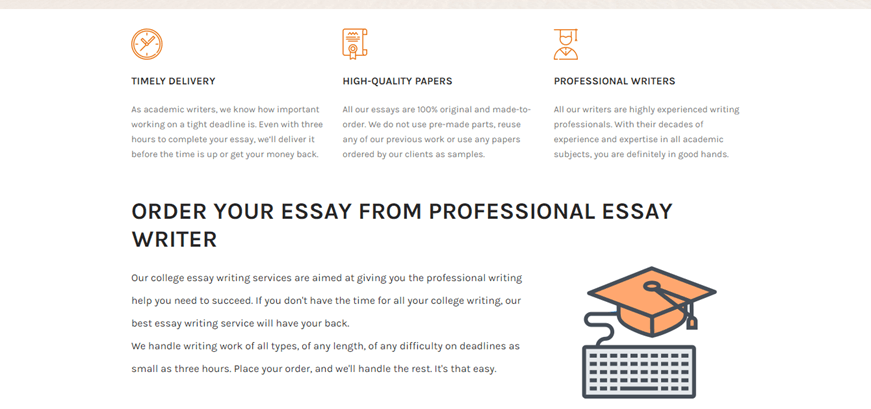 Customer Service – 4/10
Clicking on the contact page will take you to a comprehensive contact page where users can find an address and email addresses. There is also a phone number and live chat features on the top of every page, enabling students to communicate with the company with ease. It's worth noting though that the address could only really be used for students who live in the US, as with the phone number. International students will have to use the email address or live chat to avoid high costs.

Mary Walton's conclusion on EssayDune.com
Although a relatively solid foundation for a custom writing service, EssayDune.com still has a long way to before it becomes one of the best on the market. With high prices, lack of international customer services and a rather broad, unspecific services list, if the site was to update these, it could easily be a market leading site. However, until this happens, students are much better off taking their business to one of the more affordable and trustworthy sites.
Rated: 2.1