It's not uncommon for students to start falling behind with their workloads. Trying to balance all aspects of life such as social lives and relationships take time and having to sit down to complete your impending deadline can sometimes be the last thing on your mind. Paper Cheap aims to relieve some of that workload, however, students look for a paper writing service should be aware.


Top Rated UK Essay Writing Services
Table of contents
Website Interface – 3/10
When you first access the site, the first thing you'll notice is the lack of navigation bar. This can be found a little lower in the home screen but it does make navigating the website difficult. There's the majority of the pages you would usually find on a custom writing service site but the site lacks an order form and a comprehensive services page.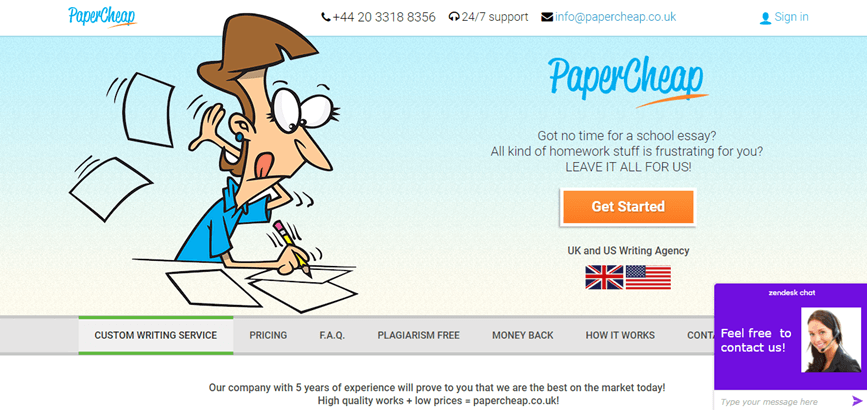 Services – 2/10
As there is no obvious order form and a complete lack of service pages, it's extremely difficult to know what services the site offers. The pricing page suggests you can choose from a variety of academic levels but it still fails to state what services you can acquire from the site. The only way to find out is by heading through the order process. Here, you can choose from around 20 different services. These cover all the basic assignment types but are missing some of the key documents requested by most students.
Pricing – 4/10
Compared to most custom writing services, PaperCheap is relatively cheap. A ten-page document delivered within 48 hours will set you back around £220. This is quite affordable, even compared to some of the bigger companies but unfortunately, this price is reflected in the quality.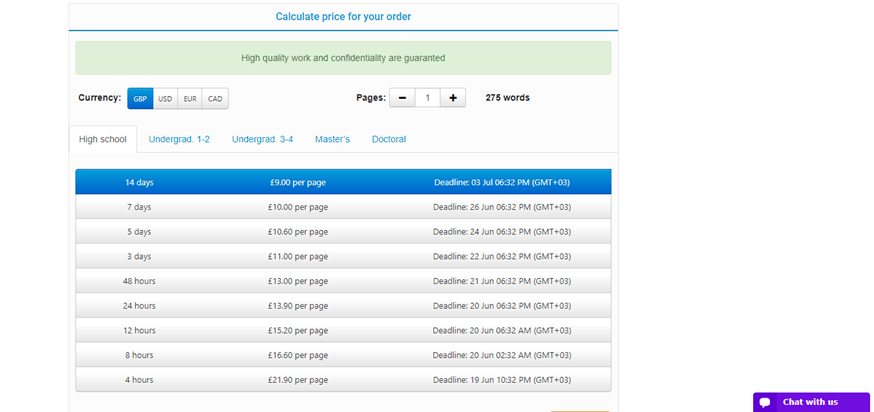 Content Quality – 2/10
There are reviews or testimonials pages so it's difficult to judge the quality of the work. This also leads me to doubt the credibility of the company. After searching online, I discovered cases in which customers has received assignments which had high levels of plagiarism and some documents that were obviously not written or edited by English writers, despite that being one of the website's promises.
Customer Service – 4/10
Despite the poor services, the website does boast a great range of contact methods. There's a live chat for the more urgent requests for assistance alongside an email address, social media pages and a phone number. Please note that the phone number is a UK mobile line. This means students living outside the UK may have to pay expensive call fees.

Mary Walton's conclusion on PaperCheap.co.uk
To summarise, PaperCheap.co.uk has a long way to go. The basics are in place but the site still doesn't deliver to the level that it should. The foundations are in place but with some minor adjustments to the website and to the quality of the work, Paper Cheap could be one of the leading sites. However, for students looking for a service now, you're much better off heading to one of the more established British writing sites.
Rated: 1.9