If you're looking for a custom essay writing service that can help you reduce your student workload, you may have come across EssayService. This is a website that allows you to order one of your pending essays or assignments from a professional writer, so you don't have to do it yourself, giving you more time to focus on other things in your life.
However, there are so many custom essay writing services out there, how can you be sure that this is the right on for you? Today, we're going to dive right in to find out.


Top Rated Essay Writing Services
Table of contents
Services – 6/10
EssayService.com has a rather extensive list of services for you to choose from. There are around 30 in total, ranging from standard essays and assignments all the way through to dissertations, PowerPoint presentations and even speeches.
What's more, there are even dedicated editing and proofreading services available, ensuring that you can complete your existing assignments to the highest quality.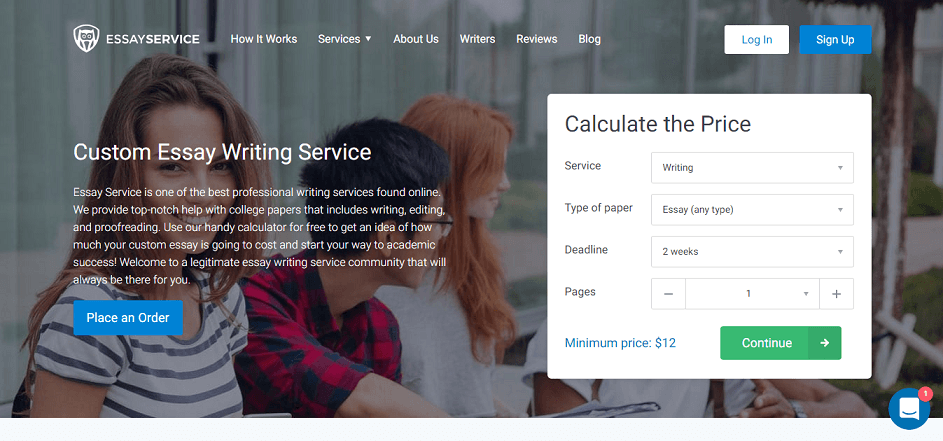 Pricing – 4/10
I was a bit let down by the fact that there's no dedicated pricing page to work out and compare prices, but you can just as easily use the order form on the homepage. However, there is no option for the academic level of your paper, for which you must create an account to find out.
This typically means that the service is quite expensive and it's hiding its initial price. As a rough guideline, a standard ten-page essay with a week-long deadline will set you back around $85, although this is the minimum price you'll pay, not include essential extras like editing and proofreading and plagiarism reports.
Content Quality – 5/10
When it comes to the quality of the website, you'll find that the reviews are mixed. Of course, the testimonials that are on the website can't fault the service, but this is what you'd expect. Searching online through customer forums and review websites, I found a different story.
There were so many mixed reviews online, some claiming that the service was okay although the content needed to be edited before submission, whereas others claimed this was one of the worst services they had ever used since the content was full of errors, spelling mistakes and incorrect facts.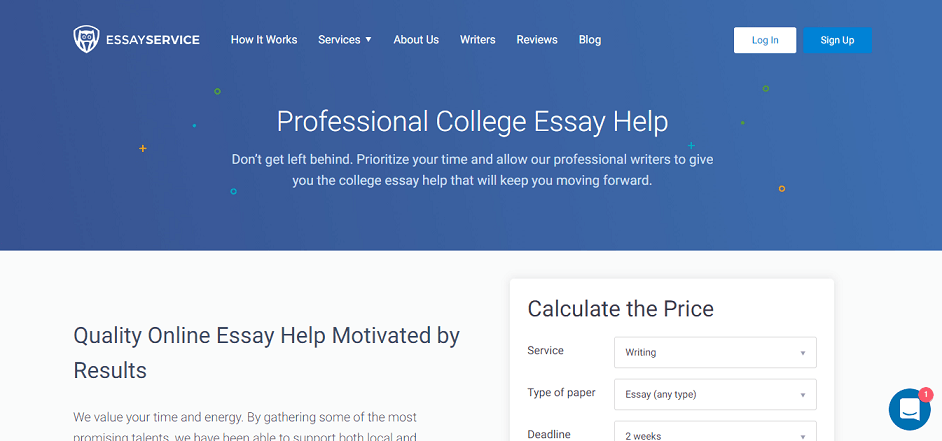 Customer Service – 3/10
If you're still planning on maybe using the service, you'll want to know how effective the customer support team is in case you need them. In addition to the 24/7 live chatbot and a couple of social media links, this is all you'll find.
There are no phone numbers, no email addresses or Skype links, meaning it may be incredibly difficult to get the help that you need.

Mary Walton's conclusion on EssayService.com
All in all, I'm extremely disappointed with the service that Essay Service provides. With low-quality content, a complete absence of customer service options and mysterious prices, I simply cannot recommend this site when there are better alternatives out there.
Rated: 2.4