There are so many custom writing services to choose from that it can be overwhelming to know where to begin. Custom-Writing is a relatively recent addition to this list that aims to be one of the best, providing students with a complete range of services in a fast and high-quality manner but, how does it fair against some of the leading custom writing services?


Top Rated Essay Writing Services
Table of contents
Website Interface – 3/10
When you first log into the website, you'll be greeted with a high-quality and nicely laid out website. There's an order form on the homepage so you can start your orders straight away all the pages you would expect in the navigation bar except a contact page. However, scrolling down the homepage, you'll be quick to notice a large amount of nicely laid out filler content, used to make the site look bigger than it is.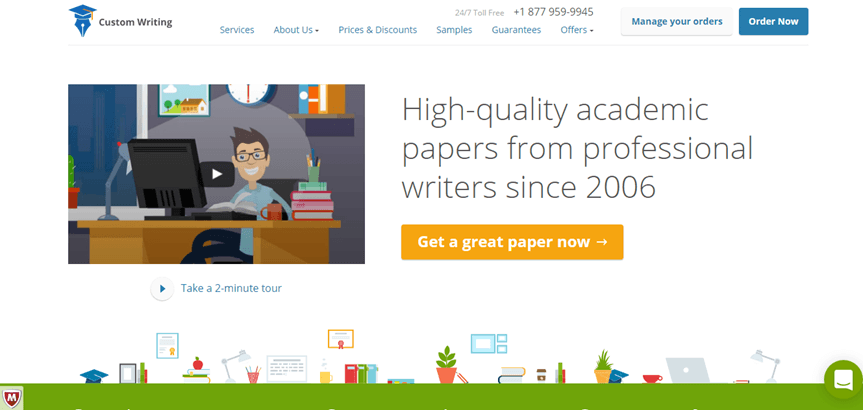 Services – 3/10
Using the services page and order form, you'll notice a fairly limited selection of assignment types to choose from, about 20+ in total. Although this is a relatively complete list with all the basics covered, there is a distinct lack of some of the more niche yet popular assignment types. This means that student's looking for these services will have to look for another custom writing service.
Pricing – 3/10
Using the order form on the homepage as a guideline, a ten-page essay (2,700 words) with a 48-hour deadline written to a Master's degree will set you back around $325. This is extortionate for that amount of words and simply not feasible on a student budget, especially not when some students may be looking for a regular service to use. Additionally, this is the cost without certain features included proofreading, a list of sources and other additional products.
Content Quality – 3/10
There is no dedicated testimonials or reviews page on the website making it difficult to track the quality of the work. The only reviews found on the homepage contain no date and therefore they may be years old and no longer relevant. After searching online, I found a collection of reviews where previous customers had complained about some things including a lack of proper English used, resulting in concerns that the writers are not native English speakers.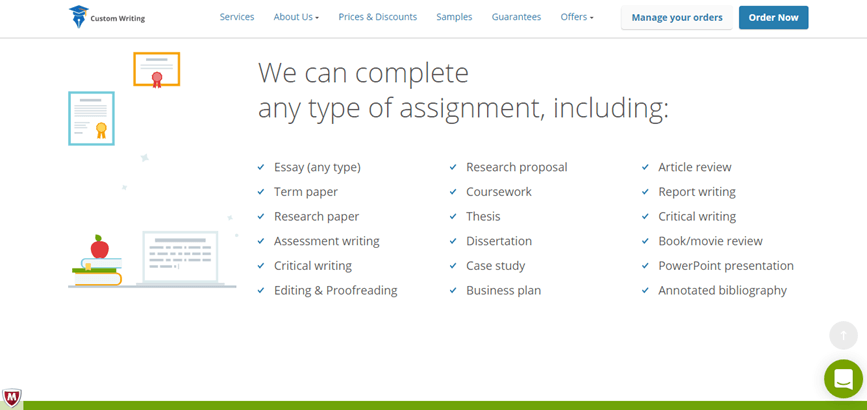 Customer Service – 2/10
There are only a couple of ways to contact the site if you need to. This can be achieved using the provided email address, found at the bottom of the page, or using the live chat feature found on every page. Unfortunately, if you want to phone the company, you can only do so if you live in the US. Otherwise, you'll have to pay extortionate international calling fees.

Mary Walton's conclusion on Custom-Writing.org
There are many factors that go into creating a successful custom writing service, and unfortunately, Custom-Writing.org has a lot of them to improve. With more affordable rates coupled with a better consistency in the quality of the content, this could be a market-leading site. However, for students looking for a site to use now, this site is better off avoided.
Rated: 1.9