As the title suggests, Fast Essay aims to provide you with the content and assignment that you need via a quick and reliable service that gets you the grades you deserve while saving you time to concentrate on other things in your life.
However, you need to be aware of the fact that there are so many websites out there that fit this motto, so you'll want to find the one that's right for you. Today, we're going to dive in to see whether this is the website you've been looking for.


Top Rated Essay Writing Services
Table of contents
Services – 5/10
There's no dedicated services page on the website, and you have to input your personal information before finding out. In fact, throughout the whole website, there's only one order form on the Features page near the bottom that actually provides you with a list.
Here, you'll find around 25 services, covering all the basic assignment types with one or two niche ones. However, the list is limited at best and you might be forced to go elsewhere.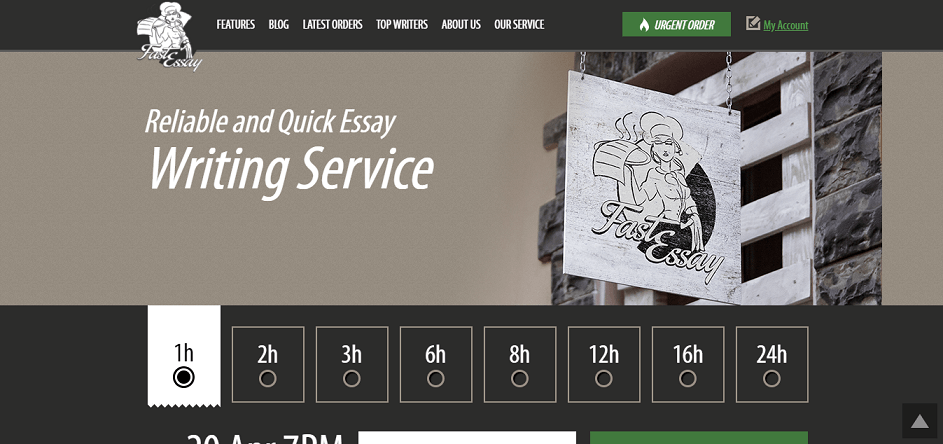 Pricing – 4/10
There is also no pricing page to be found anywhere on the website. This is because you need to hand over your personal details before receiving your quote. However, this means that the service can basically charge whatever it wants on a personal basis.
While we know the price is worked out based on the assignment type you want, the number of pages it is and your required deadline, this pricing system is illegitimate at best.
Content Quality – 3/10
You'll also notice there is n testimonials or review page to be found anywhere on the website. You can hit up the Latest Orders page for some reviews. While these reviews seem recent, there is no actual date on the posts, meaning they could be faked and therefore years out of date.
Searching online, these fears were confirmed by trust website reports from past customers claiming that the content needed editing before it was submitted and was full of mistakes and typos.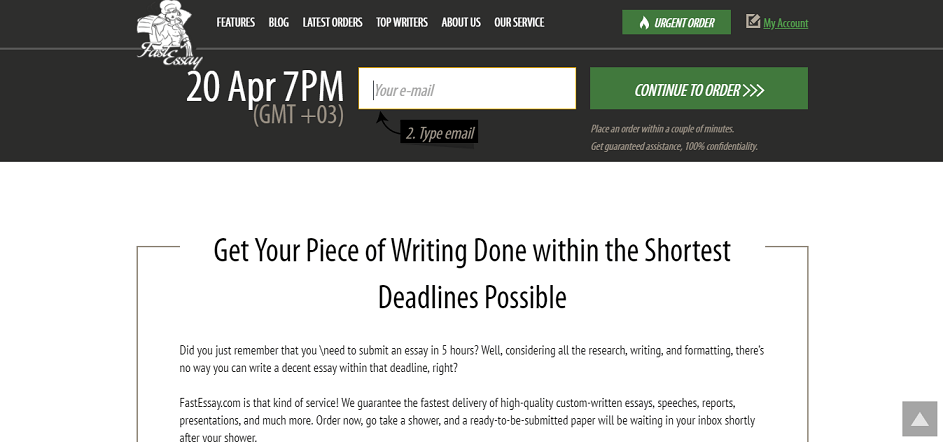 Customer Service – 3/10
If you decide that you do need to use the service, but you want to get in contact before, or after, you've placed your order, you can head over to the support page. However, you'll quickly find that there's only a physical address and a single email address.
There's no live chat service, no phone numbers, no pre or post-sale email addresses, no social media links or no Skype link, meaning getting in touch for an urgent response is near on impossible.

Mary Walton's conclusion on FastEssay.com
While FastEssay may seem like a comprehensive website, after a thorough reading through all the pages, it's obvious that the service is missing a lot of key features, and should, therefore, be avoided at all costs.
Rated: 2.3