Paperell.com is a seemingly comprehensive and complete custom essay writing service that aims to reduce the workloads that students around the world are trying to manage every single day. This is in the hopes of helping students get the grades they deserve while minimising stress, so they can perform to the best of their abilities.
However, this service doesn't come without a price, so let's jump straight in to see whether this is the custom essay writing service you've been looking for.


Top Rated Essay Writing Services
Table of contents
Services – 5/10
Using the services page, or the order form on the homepage, you can find out whether the service you're looking for is provided. There are around 25+ services available in total, ranging from standard essays and articles to research papers and book reports.
While most students will be able to find what they are looking for, it's worth noting that many niche services are missing, as are dedicated editing and proofreading services.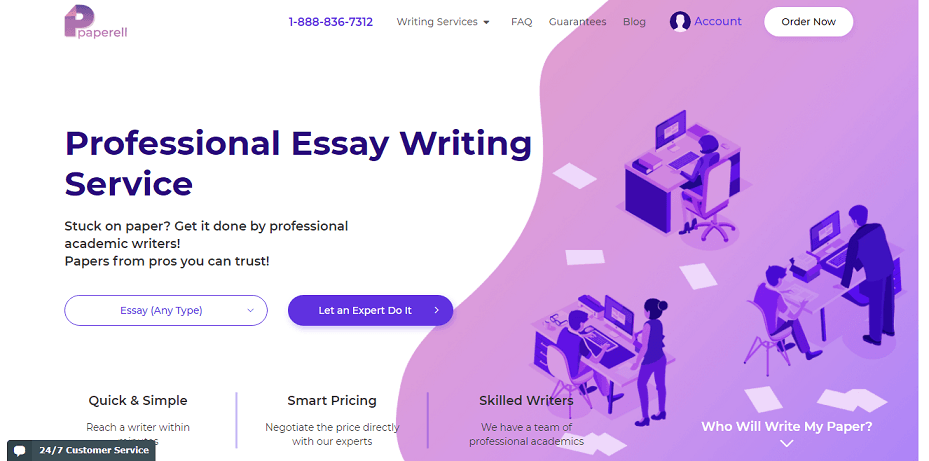 Pricing – 4/10
I was disappointed to find out that there is no dedicated pricing page on the website, only the order form. You can find out the price for your essay using this form, but you will first need to create an account and hand over your personal information, potentially subjecting you to spam.
On the homepage, the site details a special $18 per page offer, although this in itself is far more expensive than many other custom essay writing services and may leave you feeling as though you've paid too much.
Content Quality – 4/10
While there is also no dedicated testimonials page, you find a selection of reviews by scrolling down the homepage. However, while these are gleaming five-star reviews, none of them has any dates, meaning they could be years out of date and no longer reflect the service.
Searching online using trust websites and review forums, you'll find a range of mixed reviews, some claiming that the service they received was okay, whereas the majority focused on late delivery times, examples of plagiarised content and poorly written sentences and English.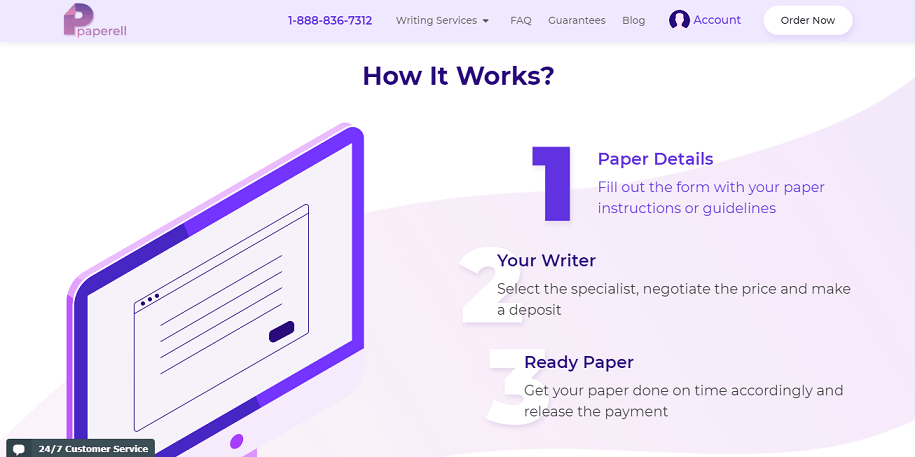 Customer Service – 5/10
Of course, it's only natural that you're going to want to be able to contact the service should you need to get in touch. However, students will find they are limited to a 24/7 live chatbot that can direct certain queries and a basic email form.
There are no email addresses, no phone numbers, no social media pages or anything of the sort, which will most likely leave you feeling left in the dark.

Mary Walton's conclusion on Paperell.com
While the Paperell site looks professional, closer inspection reveals otherwise. With poorly implemented content, the fact you have to make an account before receiving your quote and the sky-high prices, this is one custom essay writing service you might be better off avoiding.
Rated: 2.3