If you're based in the UK, you'll already know how much work you've got to deal with throughout every year of your school life. It just seems to get more and more every year, right? How are you supposed to cope and handle this amount of workload?
Fortunately, there is a tonne of custom essay writing services in UK just like Writing Peak that is here to help. However, with a limited student budget, you'll want to make sure that you're spending your money in the right place.


Top Rated UK Essay Writing Services
Table of contents
Services – 6/10
There's no services page on the website, only a mix-mashed list of services in the menu. However, if you click on Fast Order, you'll find a comprehensive list where you can check whether your required service is available.
On this list, you'll find around 30 core assignment types, ranging from your bog-standard essays and assignments to more complex tasks like reports, dissertations and PowerPoint presentations. Note there are no dedicated editing and proofreading services available.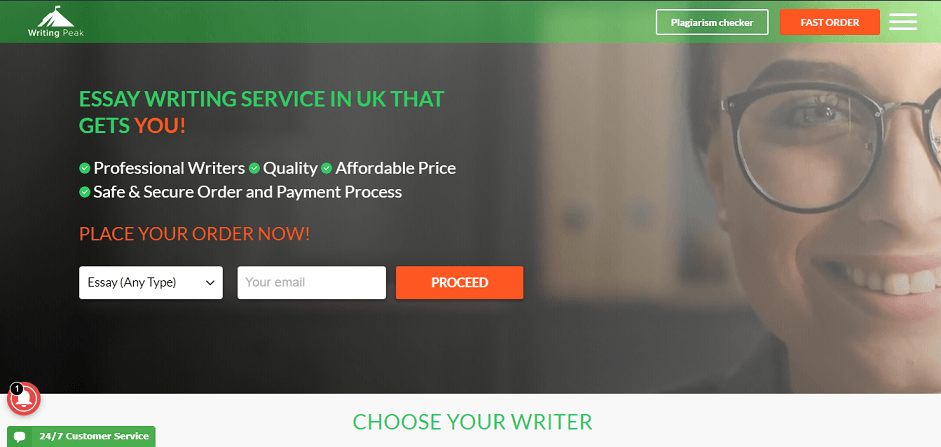 Pricing – 4/10
Although there is no pricing page, you can still use the same Fast Order page to work out an accurate quote for your content. The price is worked out based on your assignment type, the number of pages you want, the academic level and the required deadline.
However, the work is sent to freelance writers who work for the company. Therefore an accurate quote is impossible until you input your personal information to secure the order. This typically means that the prices are high, and you may need to seek a cheaper alternative.
Content Quality – 4/10
There are a handful of testimonials that can be found on the homepage of the website, yet none of them has a date and cannot, therefore, be trusted to reflect the current condition of the service.
Searching online, my fears were backed up by trust website reviews from past customers who claim the service provides poorly written content in poor English with a tonne of spelling mistakes and misplaced punctuation.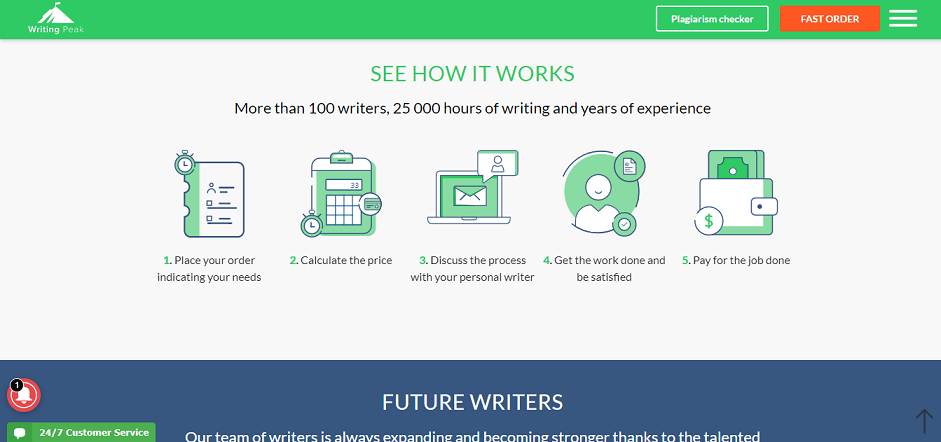 Customer Service – 3/10
Of course, if you want to use a service like this, getting in contact with the company is essential in case you need to make changes to your order, or find out its status. However, the website is a let down since there are only a 24/7 chatbot and a single email address.
This is sure to leave you in the dark if you're seeking urgent assistance since there's no phone number, active social media links and the sorts.

Mary Walton's conclusion on WritingPeak.co.uk
All in all, I was rather disappointed with the overall service that WritingPeak.co.uk provides. With a poor payment system where they can't simply give you an accurate quote, to poorly written content and a complete lack of overall customer service options.
Rated: 2.3