This is the website for the essay writing service Tutoriage. They claim to provide writers with Ph.D. degrees, who are available for real time communication to ensure you get all your work done exactly the way you need it. In this review we will see how well they meet those claims.


Top Rated Essay Writing Services
Table of contents
Services – 4/10
They promise completely original work, which is great, but they also promise a standard of work that, looking at the website, we're not confident they could actually deliver. They also keep changing their story about what the minimum qualification their writers have is, which is suspect. The website also requires a lot of information, that may not be safe.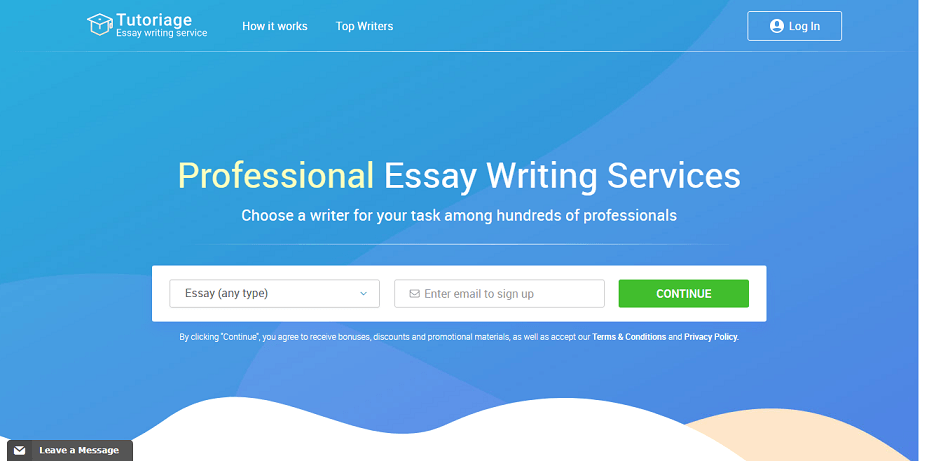 Pricing – 5/10
Tutoriage.com charges a higher price for its work, but the upside is that you only pay for work that has been completed. Not paying in advance is great, but remember you can't just do a runner. Not only is that illegal, but the account you create when you sign up records your details and you may be unable to sign in or login on any other account in the future too.
You have to sign up to get an estimate, which is a bit annoying, and there are no deals or offers that we can see, never mind any codes. And they want to guarantee you a refund, but they will try and fix your work first. Which is nice in a way, but also annoying if you just want to get on with stuff and order somewhere else. At least they don't actually have your money, though.
Content Quality – 3/10
They promise that their writers are all Ph.D. holders and rank them as though they were some of the best writers available globally. But a little research shows this isn't legit. These writers don't appear anywhere else on the internet and, honestly, some tumblr blogs have more reviews and complete jobs than their "number one" writer. It might be legal to lie on your own website, but that's some shady business there. Especially when their own website is not properly proofread.
They also make their writers bid for your work, which isn't exactly the way you want to organize this. Sure, it's nice to talk to them and have their support, but choosing the writer should be the job of the company that knows them best, not of the client.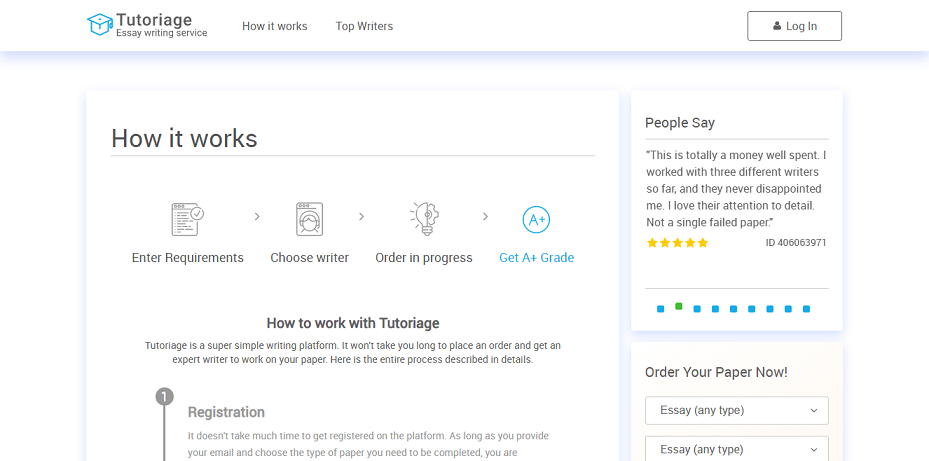 Customer Service – 5/10
If you need to get in contact with support, they offer live chat, a 24/ phone number, and an email. They also have their writers email posted publicly, which is a little weird, but not wrong exactly.
Mary Walton's conclusion on Tutoriage.com
Although Tutoriage aims to provide you with great work, fast delivery on each order, and plenty of kinds of deal and promotion, the reality is that they just don't have the quality to match. Some of their claims are totally unfounded and it's hard to trust them after discovering that.
Rated: 2.4