Marketed as a custom writing service that has a wealth of professional writers at your disposal to cover all types of assignment and essays that you might have, if you've come across Pro Papers on your search, you might be feeling that this is the service for you.
However, you've always got to remember that there are so many services out there, each one tailored slightly different so you can find the best one for you. So, let's find out whether this is it or whether it's simply just a scam.


Top Rated Essay Writing Services
Table of contents
Services – 3/10
Although there's no services page on the homepage, you can click on the order form and then the services tab to see exactly what Pro-Papers has to offer. If you scroll down, you'll notice there are around 10 services in total for you to choose from.
This includes your basic essay writing service and research papers to more complex tasks like dissertations and thesis. However, when you consider that leading services offer at least 50 services, you may be forced to take your business elsewhere.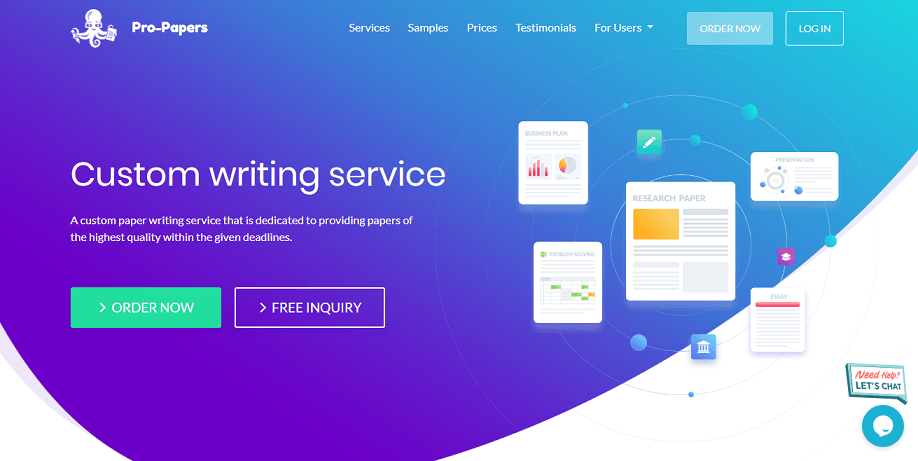 Content Quality – 3/10
If you head over to the testimonials page, you'll find a collection of reviews apparently left by past customers. However, these reviews are extremely brief, and although they have a rating system, typically five-star, they don't have dates which means they could be years out of date and no longer relevant.
Searching online for answers, I soon discovered that review sites were home to many disgruntled customers. While some complained that the content hadn't been proofread and contained many errors, others had more serious complaints about plagiarized work and content delivered with awful grammar and English spelling.
Pricing – 4/10
Heading over to the pricing page, I found that you can use the built-in price calculator to work out the price of your assignment. You can choose the academic level, the number of pages you want and the delivery time that you require.
To give you a rough idea of prices, a ten-page essay that's written from scratch to a Bachelor level and a three-day deadline will set you back around $230. This is an extortionate amount of money for one paper and definitely makes the service unusable as regular service.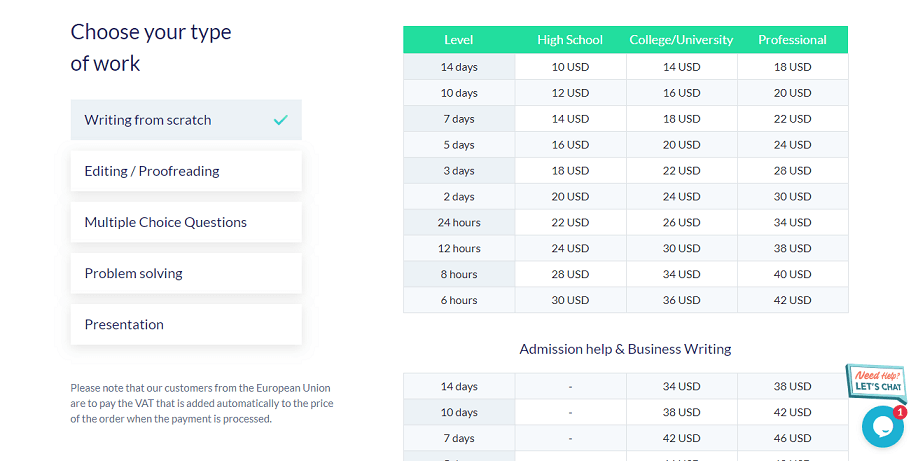 Customer Service – 5/10
However, what was a rather under average service does slightly redeem itself when it comes to customer service options. Head over to the contact page in the footer of the website and you'll find an email form, a US phone number, a single email address, social media links, Skype address and even a live chat feature on every page, meaning you should be able to easily get in touch with the service if you need them.

Mary Walton's conclusion on Pro-Papers.com
All in all, Pro-Papers.com offers not a unique service. Although the support is there for most people, the price and the quality differs far too much, and you may be left with an essay that simply isn't suitable. My advice would be to take your assignment elsewhere.
Rated: 2.2