Write-My-Essay-For-Me does exactly that: this website promises to write your essays to order. Simply sign up, sign in, and explain what sort of essay you want. Then see the prices, apply any discount or promotion code, and wait for your essay. But is it that simple? And what is the quality like? In this review we will see how legit this site really is.


Top Rated Essay Writing Services
Table of contents
Services – 6/10
Naturally, you want to make sure your account is safe every time you log in. This website is highly encrypted, so whether you want to pay via card or PayPal, your money is safe. Although not illegal, everyone wants some confidentiality when ordering an essay online. The website promises 100% security. They will not communicate with anyone other than you about your order, offering peace of mind. Of course, with a website like this there is always a risk, but they at least aim to reduce it.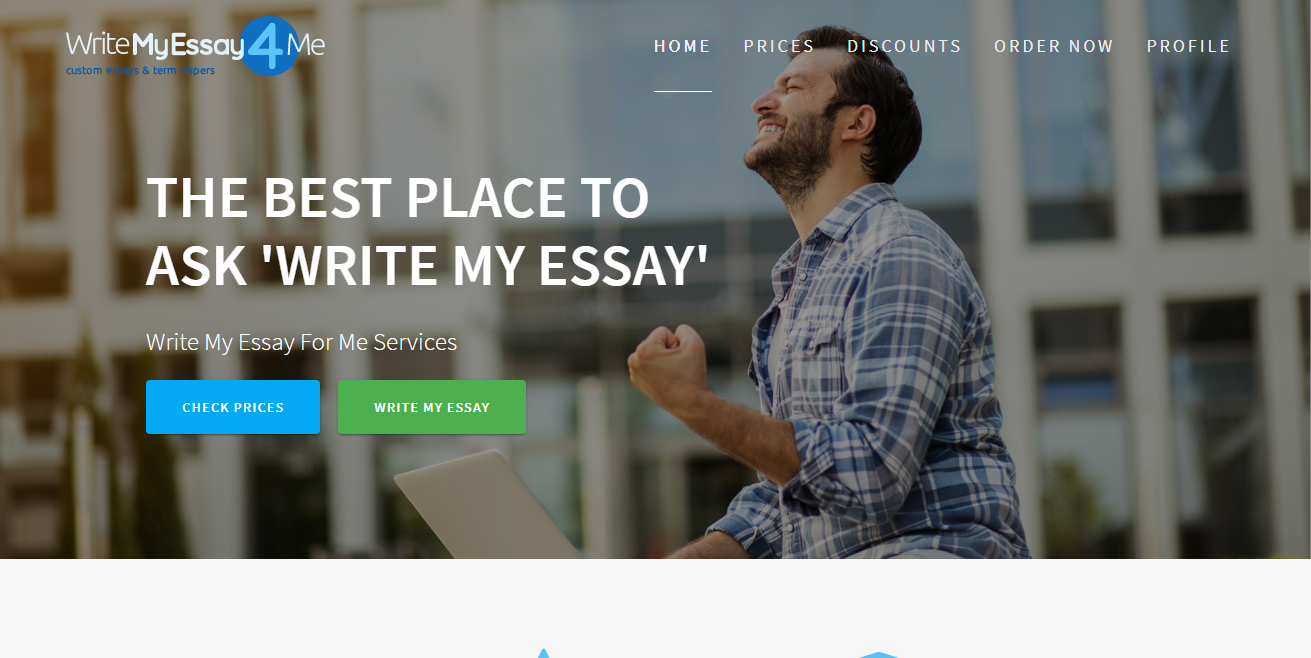 Pricing – 4/10
The prices here are very transparent. They have a price calculator and the cost starts at a mere $12 per page, which is great for an essay. However the price doesn't decrease per individual page, so it adds up quite a lot more than some services, that do not charge the same amount for each page.
If you need a deal, they offer a discount of 5% off 15+ pages, 10% off 51+ pages, and 15% off 100+ pages. Besides that, they do a number of things for free that other sites charge for, such as the bibliography, formatting, and amendments. If you need a refund, don't get your hopes up. The website says they have never had a single dissatisfied customer. If you've ever worked in retail, you know this is impossible. People complain. Not only that, but your refund period is 3 days after your order is completed.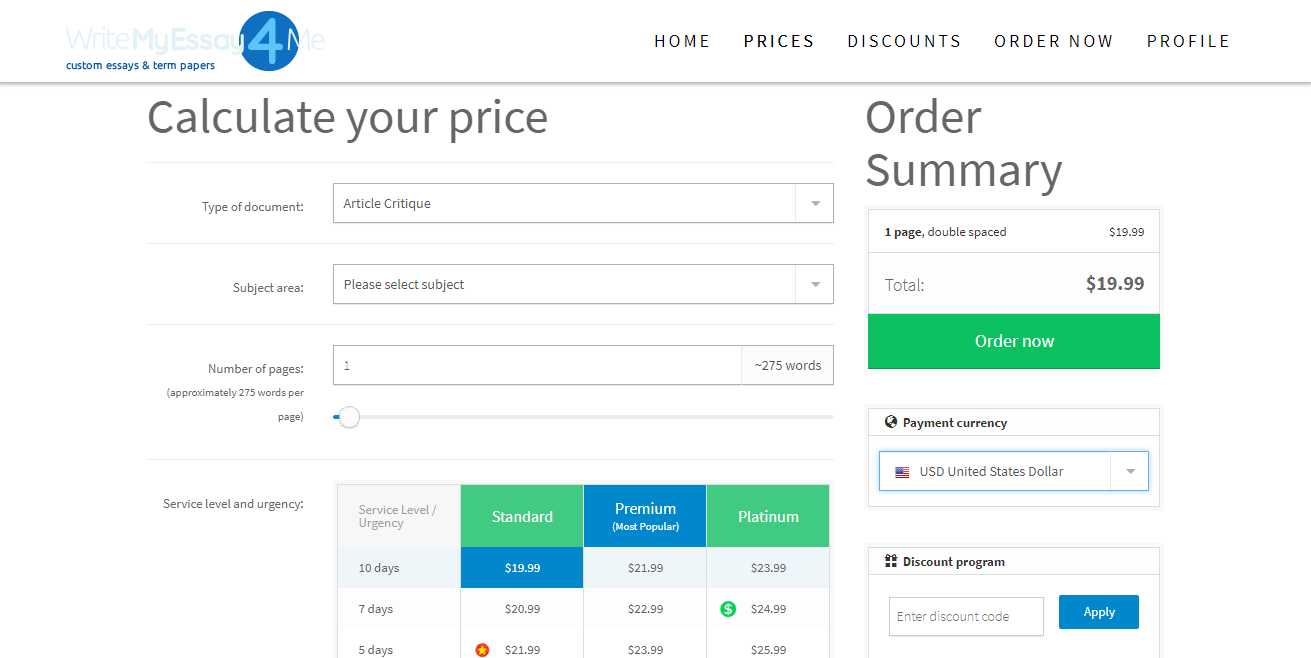 Content Quality – 3/10
Their writers are not guaranteed to have degrees, be native speakers of English, or, well, anything. All they promise is that they are professionals.
Plagiarism is not legal, and it's good to know that this service checks all documents to ensure they are original. But besides that, no guarantees about quality.
Customer Service – 6/10
If you need to contact support they offer live chat, although that doesn't mean you can reach someone 24/7. However they are always eager to help when you get to them, which is nice.
Mary Walton's conclusion on Write-My-Essay-For-Me.com
Write My Essay For Me is not the worst service available, but that doesn't make it your best option either. They offer a relatively cheap service with a cheerful disposition, but this doesn't make up for their lack of guarantees about quality or refunds. You want to choose another essay writing service if you want true quality.
Rated: 2.4