This is the Type My Essays writing service, which, on its front page, promises native speaking writers, one day delivery, and $18 per page. Considering the sort of deal available elsewhere, this looks too good to be true. But it it illegal? A scam? Or a legit, safe website? In this review we explore to find out.


Top Rated Essay Writing Services
Table of contents
Services – 6/10
When you first sign up the website can seem a bit overwhelming and demand a lot of info, but at least it is fairly intuitive. You sign up, offer a load of really personal info (which they guarantee is secure but in this day and age we can't even trust social media, so be wary), say what you want and choose a writer who can do the job you want.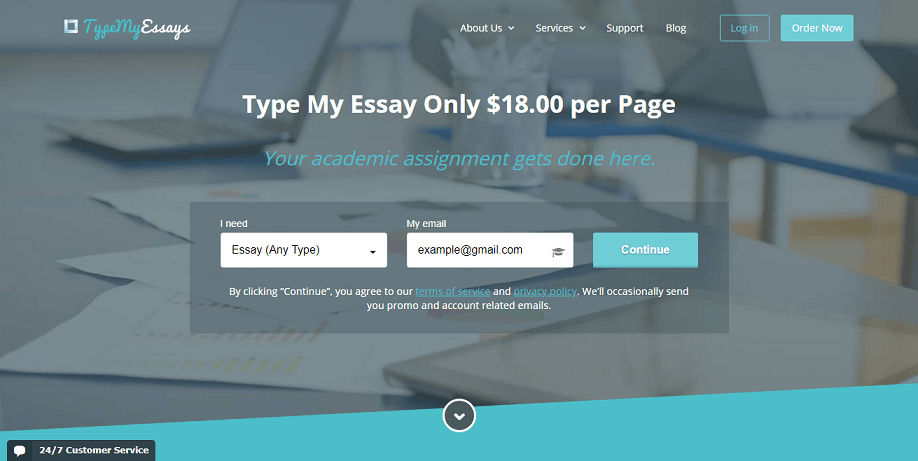 Pricing – 5/10
The prices promised on the front page don't actually carry over to the main orders. The cost can spike pretty quickly, and you're not getting one day delivery on a PhD paper at $18 per page! There aren't any discounts we can see either.
That said, if you want a refund their policy doesn't seem too bad. They don't ask you to pay unless you're satisfied with the paper, which is great and encourages writers to work hard and fast to make sure you're happy.
Content Quality – 4/10
This is another one of those websites that does "global" site ratings that don't actually correspond to anything in the real world. This really isn't reassuring, especially when the highest rated sellers only have around a hundred completed works and profiles that look a bit catfishy. This doesn't inspire confidence.
Plagiarism isn't just a great way to fail a subject, it isn't even legal, so it's important to look for services with free plagiarism reports and guarantees. As far as we can see they don't actually offer a plagiarism report, but they do guarantee originality, which is perfect.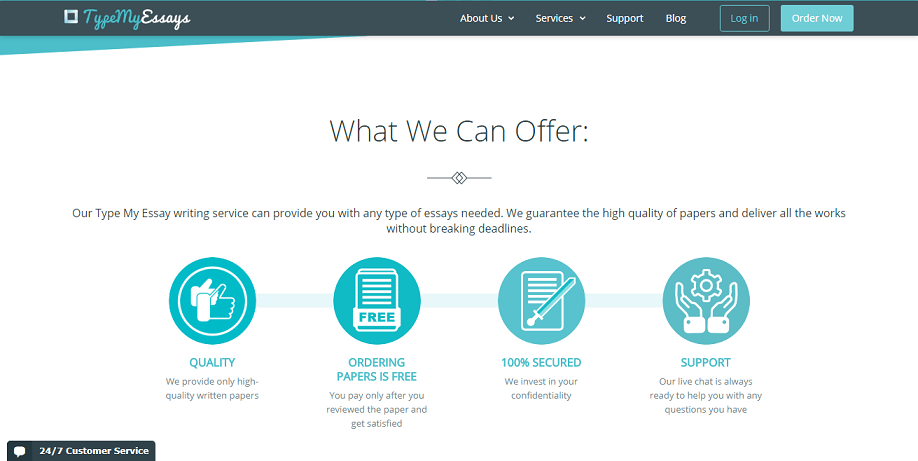 Customer Service – 5/10
If you are looking to contact support, the TypeMyEssays phone number is impossible to find. The best you get is live chat, which isn't really what most of us want.
But once you've placed an order, the best support will actually be directly from your writer. You can supervise your project throughout the process, add suggestions, raise your concerns, and communicate with your writer as long as they're online. This really offers peace of mind!
Mary Walton's conclusion on TypeMyEssays.com
Overall, this service isn't too bad. Placing an order is fairly simple, even if the login / sign in and account management process is harder. That said, the prices are a bit of a shock, considering the early promises, and even with a good promotion code, it's a bit shady.
Rated: 2.5