This is the website of Essays Heaven, a company that promises entirely original papers, a safe delivery of your order and account details, experienced writers, and a full refund guarantee. But do they provide all that they promise? Is this a legal, legit website? Or is it an illegal scam? In this review we will see what the company offers.


Top Rated Essay Writing Services
Table of contents
Services – 6/10
When you first login / sign in, the website looks a bit childish. The layout, colors, and the little wings all seem like a bit too much, and the big, bold font seems more for younger readers than adults. But at least the website is professionally edited and easy to navigate, both of which are bigger problems than an overly simple design. It isn't great to look at, but you don't need to spend all week getting used to it.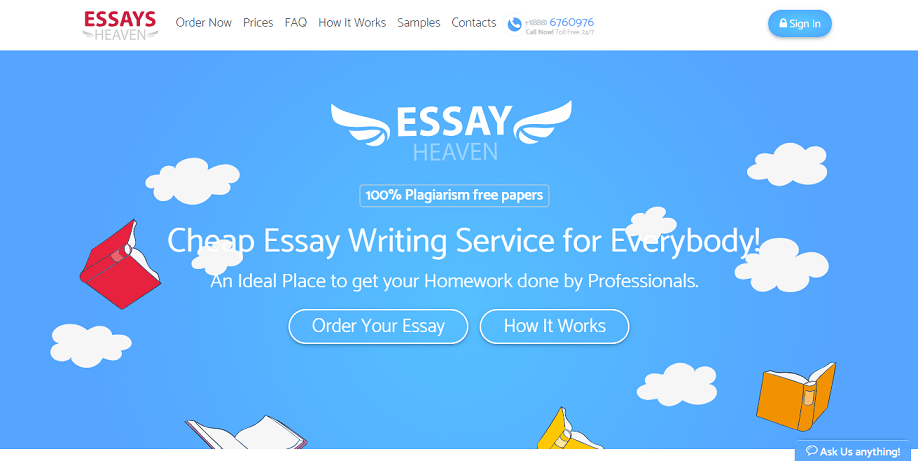 Pricing – 5/10
Nothing good in life is free, but nothing good in life is particularly cheap either. Which makes this site a bit suspicious. Their prices are pretty low, and "cheap" appears all across their website, in every header and paragraph. Emphasis on price over quality can be worrying.
If you need a refund, they offer refunds when work is not original or not delivered on time, no questions asked. But when it comes to essay quality, this can be a bit harder to argue. Their team will review your order and see if your complaints are valid. Not only does this mean you might not get your money back, but it could waste valuable time when you need the money to order another essay.
Content Quality – 4/10
A cheap service is never going to be as high quality as a more expensive, or even a moderately priced one. This site is pretty cheap for what it offers, but at least not the cheapest, and they promise native speakers and experts.
That said, they offer a plagiarism report, and you can even get services to help you get creative and write your essay on your own. This is a nice, wide range of services, even if the quality isn't assured.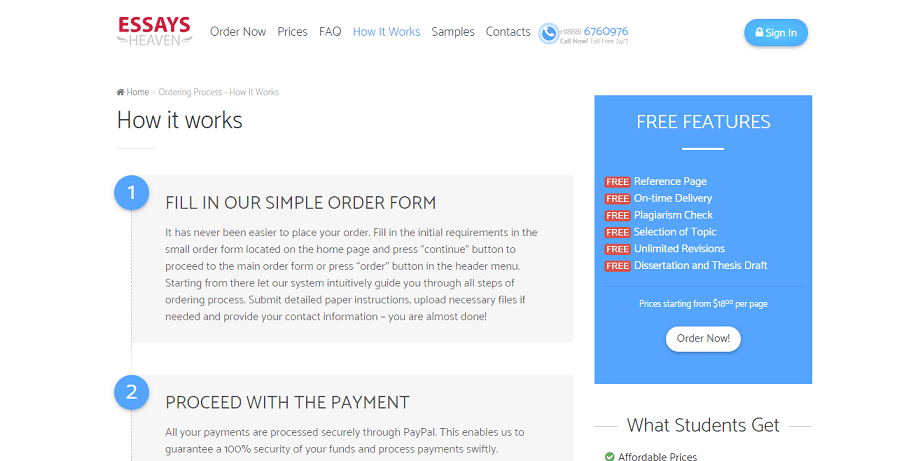 Customer Service – 6/10
If you need to contact support, there are a few ways of getting to them. They have an "ask us" message box on their site. Their number and email are available on their website, as is a post address and a contact form.
Mary Walton's conclusion on EssaysHeaven.com
Although EssaysHeaven is genuine, it's not exactly a great deal worth the sign up. On the plus side, it is a fairly inexpensive service. But that isn't everything to a good essay writing service. The services may be cheap, but all the discount and promotion codes in the world can't make up for a lack of quality.
Rated: 2.5