This is the website of the College-Paper companies, selling made to order essays at low prices. But is this too good to be true? The last thing you want is to fall for an illegal scam. So in this review we present the pros and cons of this site, to see if it's safe, legit, and legal before you sign up and create an account.


Top Rated Essay Writing Services
Table of contents
Services – 4/10
The website is a pretty good balance of simplicity and a style that is not too childish or patronizing. But when you're actually in, it can be a bit hard to navigate and find all the functions you need to place and monitor your order. If you get easily stressed with technology, new site formats, etc, then this could be a bit too unfamiliar to you, however friendly the front page seems.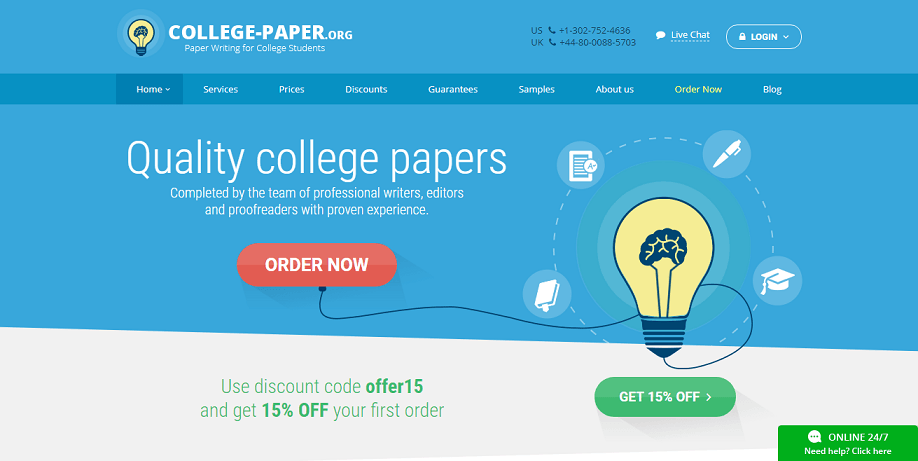 Pricing – 5/10
If you're looking for a promotion offer, they have a 15% off discount code for first orders, which seems like a pretty good idea, except that basically means that is probably their standard rate. Most people may not be coming back, so this "discount" could well be a farce to convince you to spend.
Their refund policy is pretty good, but don't expect prompt refunds. Like all companies, they would rather hold onto your money and try and fix the problem, so if you need cash to buy another essay, you might be waiting a while.
Content Quality – 3/10
Although they promise professional writers "with MA and PhD degrees", nowhere do they claim that all their writers have these qualifications, which is a pretty important difference! However unique, free of plagiarism, and custom the essays are, if they are not handled by an expert they will be full of inaccuracies, and if they are not written by a native speaker of English there will be spelling mistakes and grammatical errors.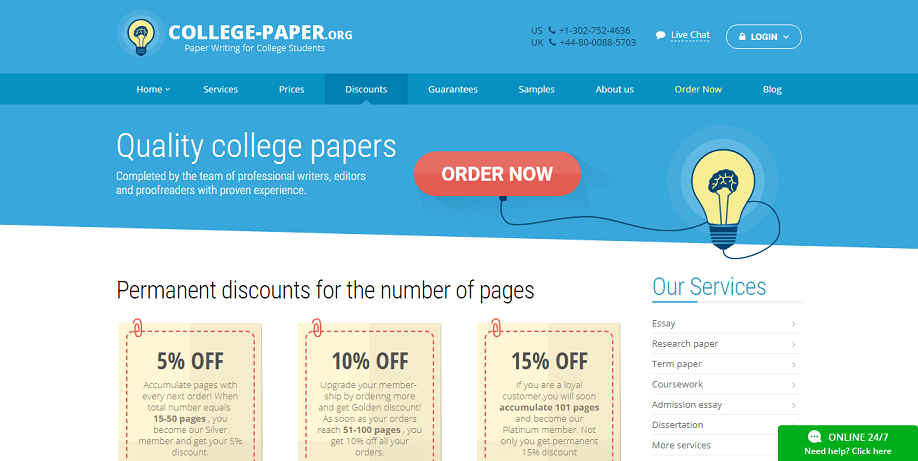 Customer Service – 5/10
If you need a hassle free way to contact support, their number is at the top of their page, and they also offer live chat. Annoyingly, we could not find a physical address or a direct email for them. Plus, you can't communicate directly with your writers, which is not the most trust-inspiring of set-ups, especially when you consider that the quality of their writers is already not very clear.
Mary Walton's conclusion on College-Paper.org
All in all, this site is pretty easy to navigate once you login / sign in, and they have some good deals, price-wise. But when you are not getting the quality writers you expect, then you might end up having to rewrite the essay anyway. Which sort of defeats the point of using a site like this.
Rated: 2.3