Do you find sitting up will 3 am every night trying to get all your work completed absolutely exhausting? You're not the only one. Thousands of adults and young adults are discovering that increasing workloads, alongside the pressures of social life and other life problems, can be tiring and extremely stressful which will result in long-term health ailments. To relieve some of this stress, Writing Bunch has been set up to reduce your mountains of work, allowing you to concentrate on the more important aspects of life.


Top Rated UK Essay Writing Services
Table of contents
Website Interface – 5/10
WritingBunch has one of the more attractive websites out of all the custom writing services. The animations and page navigation is fluid and the images are crisp and appealing. There are also all the pages you would expect a custom writing service website to have, excluding an easily accessible testimonials page. However, the website does contain large volumes of filler content, made to the make the site look less empty. This content provides no value to the reader.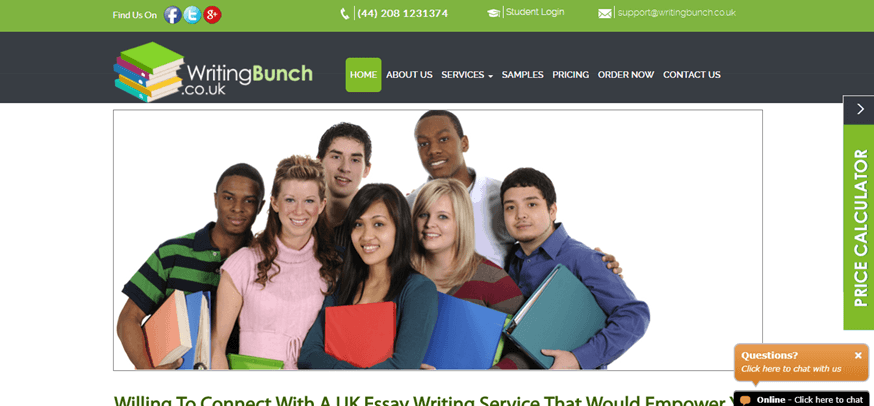 Services – 3/10
It's extremely difficult to figure out what services the site offers exactly. The services page list some very broad assignment types from 'Do My Essay' to 'Management'. This will be extremely confusing to some users. Even trying to proceed through the order system leaves you to simply type in your assignment request and receive a quote from the price per page.
Pricing – 3/10
To receive the most accurate quote for your assignment, the best thing to do is to make your way through the order process. For a rough guideline, a ten-page, Harvard referenced essay that's guaranteed a First-Class grade and delivered within 48 hours will set you back around £280. Although it's not the most expensive custom writing service, it's not the cheapest. Students looking for a regular writing solution will want to look elsewhere.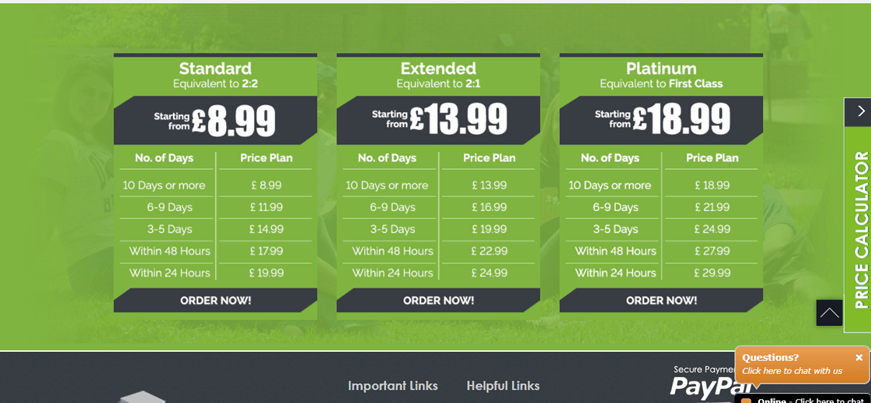 Content Quality – 4/10
Reading through reviews online and on the site, the quality of the content received by WritingBunch.co.uk can vary. Some people say the site and the content quality is good but, unfortunately, there are more reports of dissatisfactory clients who have received poorly written content that was obviously not written by a native English speaker. Others complained about articles that were riddled with mistakes, typos, grammatical errors and punctuation in all the wrong places. There were also reports of assignments that returned high levels of plagiarism.
Customer Service – 4/10
For those looking to contact the site, there are multiple methods available. Using the contact page, users can fill out the extremely basic email form. Users can also directly contact the company using an email address, live chat service or even by phone. However, it's worth noting that the number is a UK mobile number so international users may face expensive charges after calling.

Mary Walton's conclusion on WritingBunch.co.uk
All in all, Writing Bunch is not the worst custom writing service on the internet but it's far from being the best. With lower prices, higher, more consistent quality and more investment into international support, WritingBunch could work its way to the top of the market, however, for UK students looking for a writing solution today, they'll be much better off taking their business elsewhere.
Rated: 2.2