Maths was always one of my least favorite subjects in school. In fact, it still is today, and this is a feeling shared by many students around the world. Of course, maths is such a crucial subject to learn, but if you're in a disruptive class or have a bad teacher, it's easy to feel despair.
However, this doesn't have to be the case. Thanks to homework help services like My Math Done, you'll be able to order the answers to your maths questions so you can get the grades you deserve. But before you go spending your money, let's find out how good this service is.


Top Rated Essay Writing Services
Table of contents
Services – 5/10
Despite the claims and the URL, suggesting that the website can only help with maths problems, it turns out that MyMathDone is so much more than that. The company can also provide a full range of assignments, from case studies to essays and lab reports to term papers and articles.
There's even a section dedicated to dissertation services.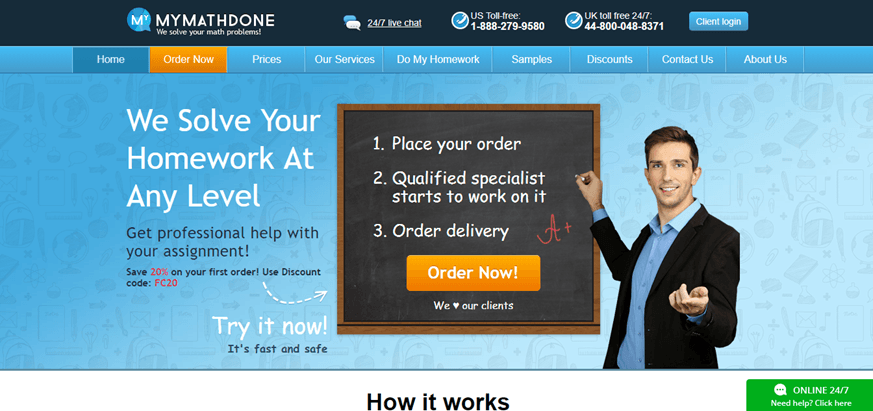 Content Quality – 3/10
Unfortunately, there is no reviews or testimonials page to be found on the website, only a small selection of reviews on the right-hand side of the homepage. However, these reviews are brief and don't provide any real insight into the quality of the website. There are also no dates, and therefore the reviews could be years out of date.
So, I took to the internet to find out. However, I discovered a collection of mixed reviews. Some claim the website was okay and was 'pretty average' but the vast majority state that the service had delivered poorly formatted content, written in poorly written English and didn't meet the expectations that the students were expecting.
Pricing – 3/10
Using the pricing page, you can work out exactly how much your content or essay is going to cost. To give you a rough guideline on these prices, a ten-page essay, written to a premium quality with a three-day turnaround time will set you back around $269.
This is a huge amount of money, and a lot of students won't be able to justify this kind of spending, let alone use the service regularly.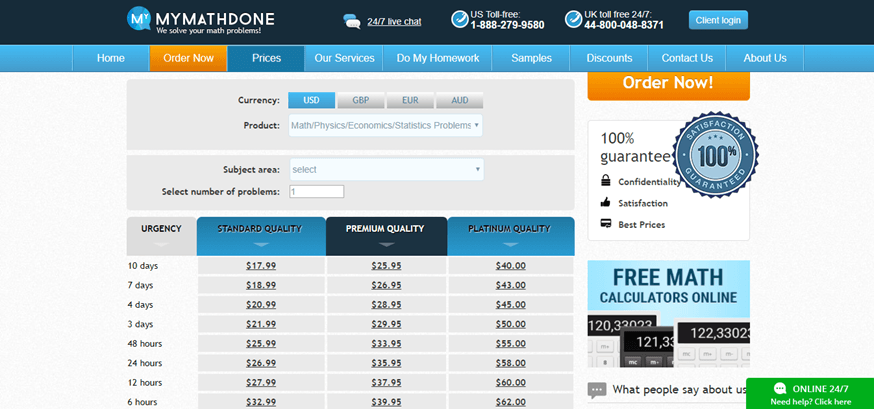 Customer Service – 4/10
Heading over to the contact page, you'll find all the information you need to get in contact with the website. There are two phone numbers, a US and a UK line as well as a support email address. There's also a live chat service available on every page.
While this may be okay for some users, there's no dedicate pre and post-sales email addresses, no Skype, no social media links and no email form, meaning you're probably going to be waiting some time for a reply.

Mary Walton's conclusion on MyMathDone.com
All in all, My Math Done is an average service at best. With high prices, inconsistent quality in the content and a lack of comprehensive support options, it's probably for the best if you take your business elsewhere to a more reputable website.
Rated: 1.9