It's a hard life being a student. Trying to attend all your lectures, managing a full-time job, balancing a social life and attempting to upkeep relationships. It's a lot to handle and add mountains of essays and assignments and most students find it's near on impossible. Mighty Essays has adopted the mission to solve this problem. The site claims to be on hand to handle all of your custom writing assignments but unfortunately, the site has a long way to go.


Top Rated UK Essay Writing Services
Table of contents
Website Interface – 3/10
The initial appearance of MightyEssays is relatively good. There is a simple yet attractive colour scheme and everything is laid out. There are also most of the pages you would expect a good custom writing service to have. Unfortunately, on a closer inspection, you'll be quick to notice the vast majority of the pages, especially the homepage, are full of filler content that is simply the same piece of information rewritten over and over again.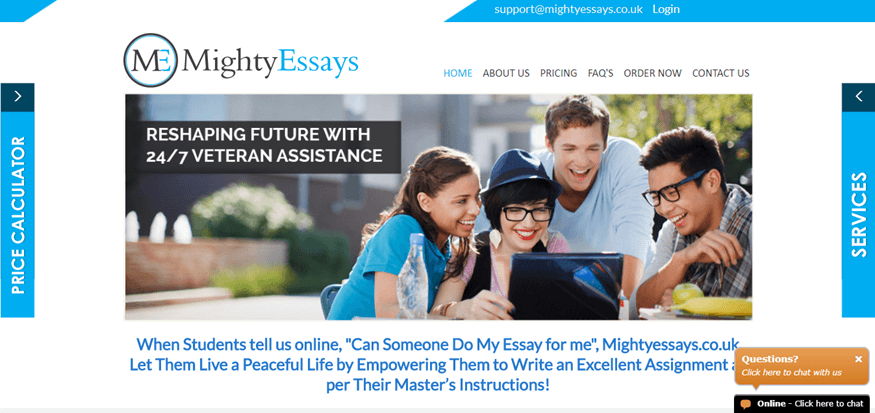 Services – 3/10
Since there is a complete absence of a dedicated services page, the only services list can be found by carrying out an order or by referring to the pricing page. There are only three kinds of assignment to choose from; 2:2 Standard, 2:1 Standard and First Class. This is extremely limited to users, especially when you consider that the larger websites in the industry offer in the region of 50+ customizable services.
Pricing – 3/10
When visiting the pricing page, you'll be disappointed to find there is simply some estimated price plans to choose from. For an accurate quote, users can proceed with making an order or use the on-page price calculator. A ten page, 2:2 Standard quality with a 48-hour deadline will set you back around £227. This is extortionate and would easily dent any kind of student budget and makes the services completely unsuitable for regular use.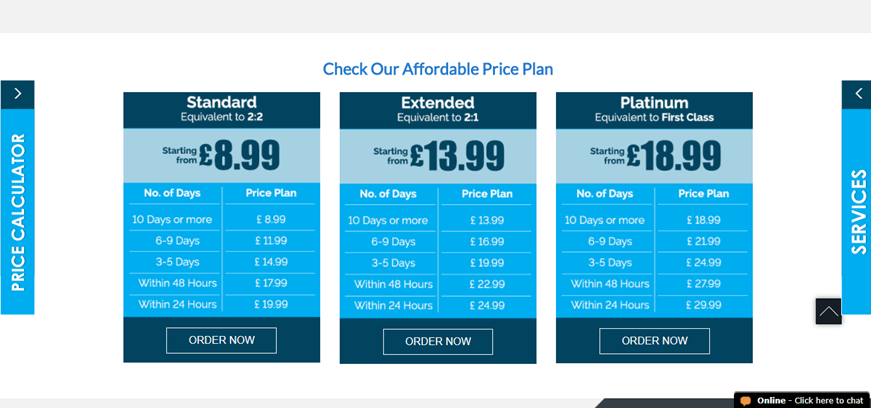 Customer Service – 2/10
Unfortunately, if you do decide to use the company and find yourself with a query, there are only several ways to contact the company. Loading up the contact page, you can fill in the contact form, use the on screen live chat or call the UK only phone number. Not only does this mean that contacting the company can take time, it may also cost you a fortune if you live outside the UK.

Mary Walton's conclusion on MightyEssays.co.uk
MightyEssays has the foundations to be a good custom writing service, maybe even a market-leader, however, there are a couple of things that would need to change. With lower prices, more international customer service options and a more customised list of comprehensive services, MightyEssays.co.uk could get ahead of its competition. Students looking for a high-quality writing service today, it's highly advised that you take your business to a more reputable UK business.
Rated: 2.1