Essay Zoo is one of those custom essay writing services that looks like everything you've been looking for; a lighthouse while you're travelling the waves of the internet looking for a professional content service.
Claiming to have completed over 50,000 A+ assignments, it's no wonder you fell drawn to having EssayZoo as your custom assignment writing service of choice. However, before you start spending your hard-earned money, let's check the website out to see whether it's as good as it claims to be.


Top Rated Essay Writing Services
Table of contents
Services – 5/10
While this fits into the niche of a custom essay writing service, it turns out that EssayZoo.org is more of an essay database filled with ready-made essays you can buy and use in your own assignments and hand in on your own deadlines.
However, while there are seemingly over 50,000 essays ready for you to download, there doesn't seem to be any services where you can order the assignment you need. You'll need to find one that's already written. Otherwise, you won't be able to use the website.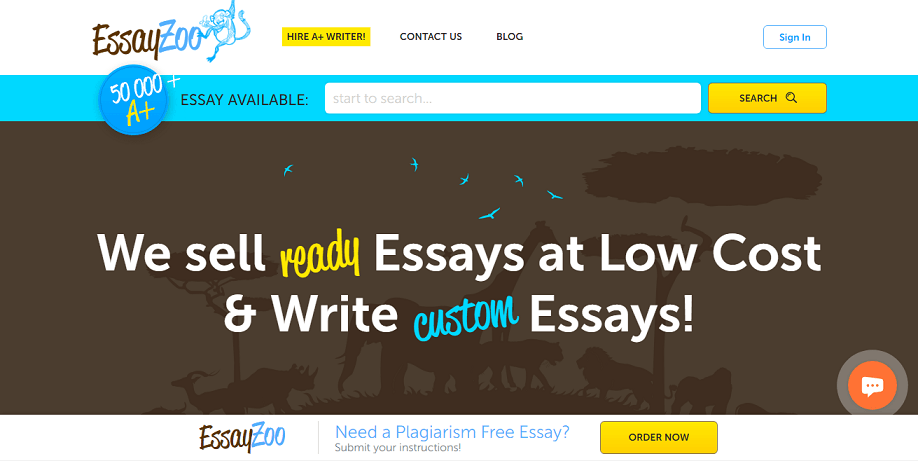 Pricing – 5/10
Since you're purchasing ready-made essays, this custom essay writing service website sets a pre-paid price for whatever assignment you choose. This means there's no set price for the content, but it will solely depend on the piece itself.
There's no indication as to how these prices are set, what basis the prices are set on, so there's no way of knowing if you're getting a good deal. The prices vary dramatically, with some being affordable, some not, so it depends on the individual piece you want to buy.
Content Quality – 5/10
There's no indication as to who the writers are for each piece, but you can tell that there are different writers since each piece varies in quality and the style that it's written in. Looking through a few pieces, you can see that some are written well, and some are not.
What's more, the quality of the content itself will vary from piece to piece, including grammar, punctuation and sentence structure. Some are poor; some are acceptable, so make sure you're checking them beforehand.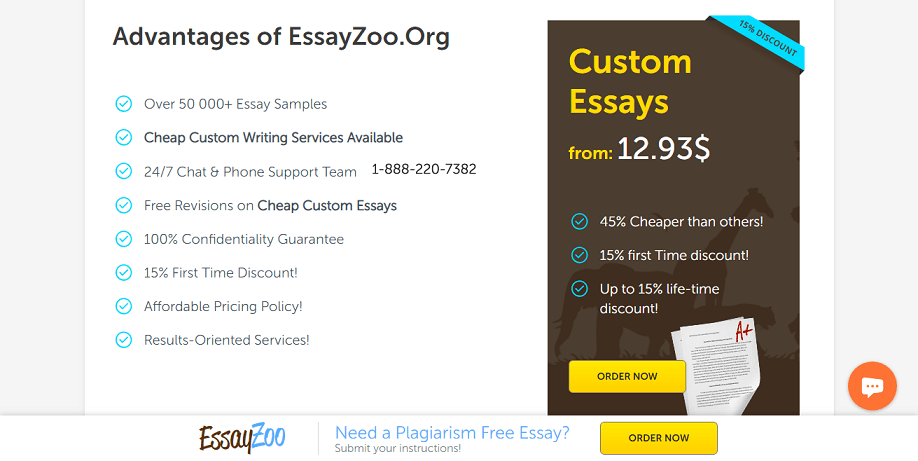 Customer Service – 6/10
As with any business, you need to make sure the customer service options available to you are comprehensive, so you can get in touch if you need them to ask a question, make an edit to your order, or request a refund. Fortunately, there are plenty of options available.
There's email, a physical address, phone numbers, and constant live chat. In fact, the website specifically states that you won't have to be waiting longer than 30 minutes to get a response, no matter what time of the day you message them.

Mary Walton's conclusion on EssayZoo.org
All in all, Essay Zoo doesn't look like a bad site. In terms of customer service, the site is average, but the dynamic of the website is flawed. After all, if more than two people buy an essay and use it, is this going to cause plagiarism issues that can get you kicked off your course? With that single fact in mind, it may be worth looking at other sites.
Rated: 2.4