This is the website of the Geekly Hub service, which promises to help reduce the chaos of college life by allowing you to assign tasks, no matter how big, small, important or simple, to professional geeks. But how legit can a service like this be? Is it even legal? In this review we explore a number of pros and cons of placing an order here.


Top Rated Essay Writing Services
Table of contents
Services – 5/10
The services on offer here are mostly directed towards casual college work, with most tasks being simple ones such as answering questions, short essays, and other work that might count more towards your everyday performance than your final grade.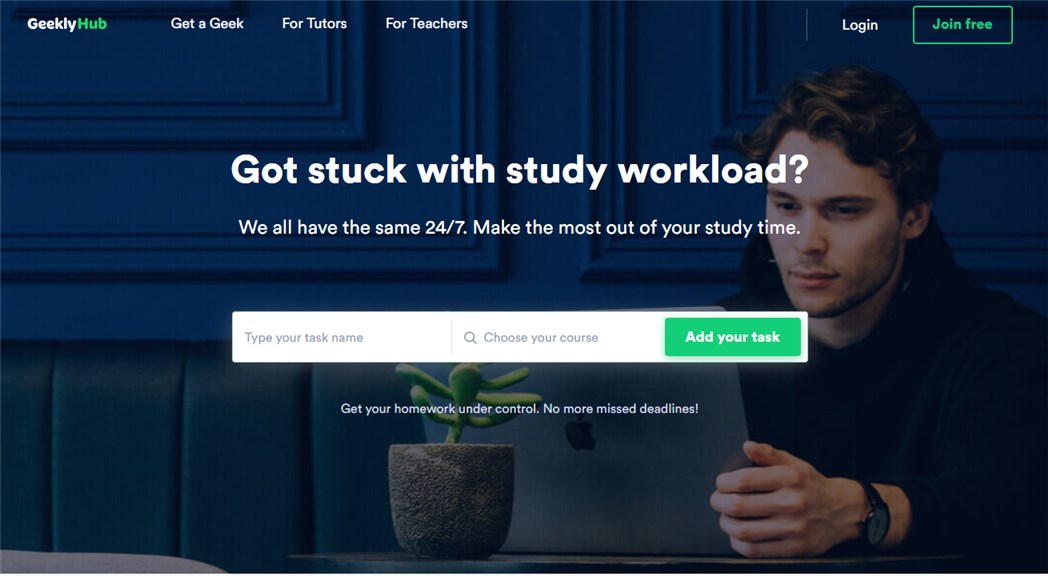 Pricing – 3/10
When it comes to prices, Geekly Hub seems to be a fairly good deal. But then you realize that you need to prepay 30% when you sign up, and that you need to create a basic account with a minimal initial investment.
If you need a discount or promotion code, nothing seems to be available. They try and spin the 30% deposit as a plus, but really it's only helping them, not their clients. It just feels like parting you and your money matters more than the service on offer.
Content Quality – 4/10
When it comes to getting to know your writers before you sign up or create an account, it's basically not happening. You have the option of signing up with email or via Facebook, but one or the other is necessary before you can start talking to the writers.
And considering that anyone could apply to "become a Geek", and that they advertise work in the same place they are trying to reach customers, this site has much more of a "gig platform" feel than a "professional bespoke writing" feel to it.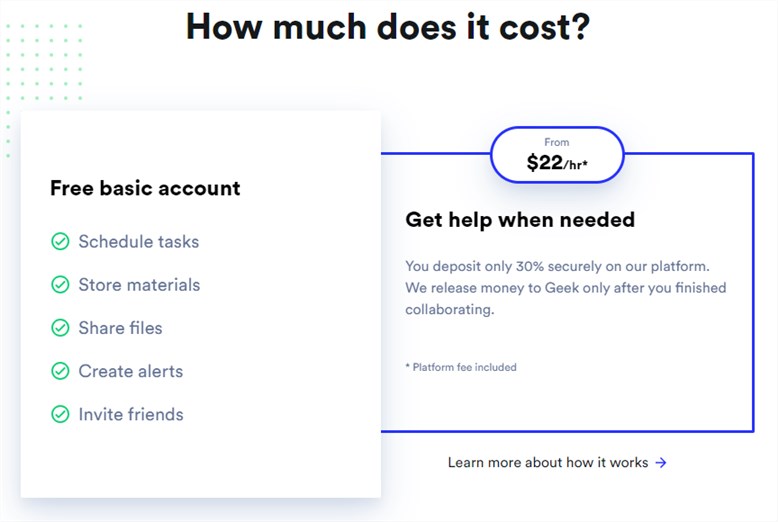 Customer Service – 3/10
Like with many websites, if you need to contact support it can be easier after you login / sign in and access your dashboard.
Although it is understandable that they do not want you finding out about your "geek" off their website, it also feels pretty shady you can't get to know potential service providers before putting money down.
Getting a refund is a complex process. You need to get in touch with the company and you only have 60 days to put in that request, and, as usual, it is up to you to prove you were wronged.
Mary Walton's conclusion on GeeklyHub.com
In conclusion, for simple tasks GeeklyHub may not be too bad. It isn't illegal or a scam. But it is more of a way to free up time than a serious service to improve your grades. This is not a website you want to put a lot of faith in when you need to place a serious order.
Rated: 2.3