It's not easy being a student. When trying to write your homework or your essays, you're always told not to go here or there for your sources of information, but you're never actually told where to go or what you should be looking for. Answer Shark aims to be a complete knowledge database where you can ask a question based on your chosen subject to receive a comprehensive answer from somebody that knows, for a price.


Top Rated Essay Writing Services
Table of contents
Services – 3/10
Once you've signed up to the website, you will be able to request help on your chosen subject. This will then connect you to a seemingly qualified tutor who will be able to answer your questions to achieve the result you want. Once happy with the tutoring, you will then be able to pay. The tutors have been seemingly verified by the website. However, there's no sign of any official organisation having verified the website.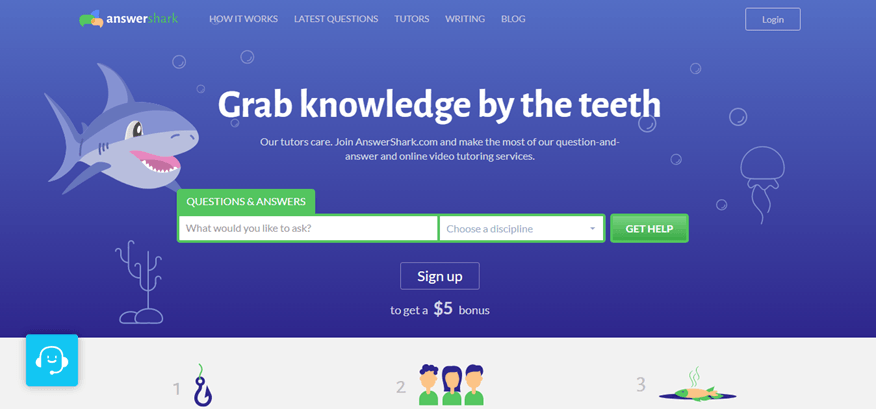 Quality – 2/10
The only form of testimonials of the tutors available on the website is on the Tutors page although there is no indication of where these ratings came from or who by. The names of the tutors are also not real names, leading me to doubt the credibility of the website highly. Searching online, I quickly discovered a vast array of people who were unhappy and unsatisfied with the results they received from the website, many of which said the information was straight from Wikipedia.
Prices – 3/10
The rate in which you pay your tutors depends on how much they want to charge. There is no obvious pricing list on the website or even when browsing through which tutor is suitable for you. This leads me to believe the website is operating illegitimately and is only operating to take your money. The refund policy is also rather long winded and could be considered misleading.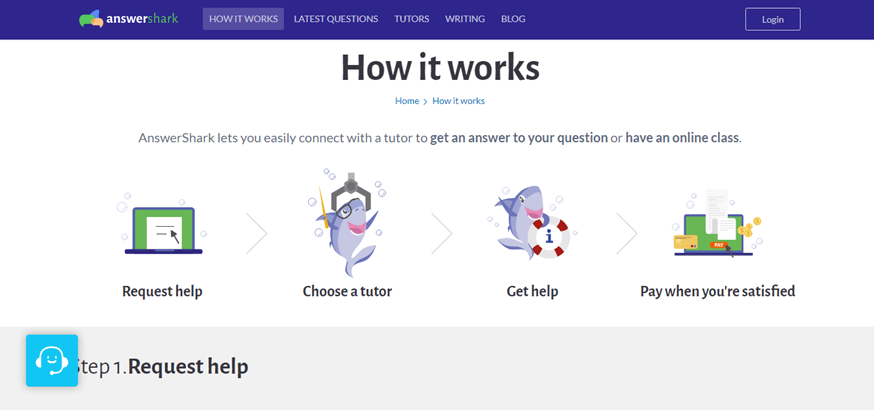 Support – 3/10
The support that AnswerShark is extremely limiting. There is only one form of communication, and that's through email. Even the deceiving live chat feature leads you to an email form that directs your message to the same address. There's no phone number, dedicated support line or dedicated email address for separate queries, once again leading me to doubt the credibility of the website.

Mary Walton

's conclusion on AnswerShark:

I have very mixed opinions on the AnswerShark.com website. Although it looks like a decent and well-invested in website, the quality and services of the site simply aren't there. There is a complete lack of customer support, no trust marks on the site and the rating system just uncomprehensive. With this in mind, I highly recommend that you take your assignment question requests elsewhere to a more reputable website where you can guarantee a high-quality service.

Rated: 2.0