Not everyone is born as a natural writer. It can take years to practice and perfect the art. With some students, it's simply not enjoyable, and they find it hard to sit down and write continuously, even if it's about a subject or topic that they love. Unfortunately, written essays and assignments are must when studying at any academic level. However, a tonne of custom writing services are available to help and assist you where they can, websites such as Bookworm Hub.


Top Rated Essay Writing Services
Table of contents
Services – 4/10
Book Worm Hub is one of the more unique custom writing services that approaches the task in a strange way. Upon making your order, you will then be given a selection of writers for you choose who you believe is the most appropriate for your task. You will then have to sit back and wait for the work to be completed before releasing the funds to review your work. This is a very surreal way of handling business as you can never be sure if your writer is the best on the website and you may be making the wrong choice.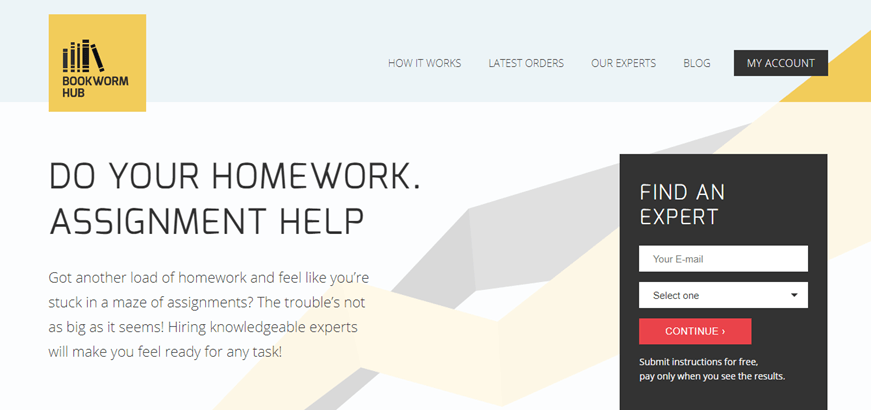 Quality – 3/10
Each writer has their own rating system and number, making it very difficult to pinpoint exactly what the quality of the website is like. Searching online, I soon discovered that the site had mixed reviews. Some stated that the service they received was fairly average, but they had to proofread the work and make minor edits before submitting. Others complained that this was one of the worst services they had ever used, finding simple errors that would normally have been corrected with a simple proofread.
Prices – 2/10
The writers who use the sites set their own prices meaning there's no set price per page. On average, students can expect to pay a couple of hundred dollars for a full assignment. Once you add in essential extras such as professional proofreading and plagiarism reports, the final price is even higher. These levels of price are simply unacceptable and unaffordable for most students, especially those living on a tight enough budget as it is.
Support – 2/10
Since the writers work relatively independent from the website, your support options are limited. IF you've already paid for a couple of parts of your content and your writer has gone quiet, you can contact the site 24/7 using the Support tab on your account page. Alternatively, you can use the single email address found on the contact page. This is extremely limited for a custom writing service, and students may be left feeling alone without any help from the BookwormHub.com team.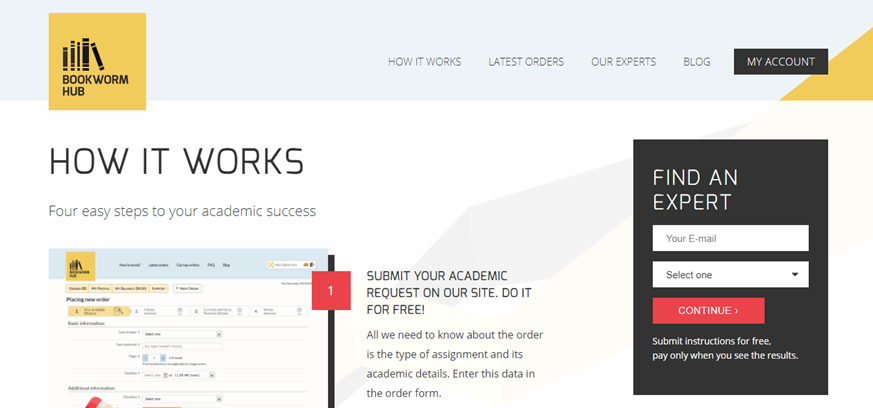 Mary Walton's conclusion on BookwormHub.com
As a unique custom writing service, there's a reason the other sites use the traditional format for business. It works. With sites like this, it's so easy to receive poor quality content, and with little support options available, you may find yourself out of pocket with no one to turn to or to hold accountable. I highly recommend using one of the more trustworthy custom writing services for your pending and upcoming assignments.
Rated: 1.9