Many students find themselves facing the problem of not being able to handle their entire workloads. With deadlines and content quantity getting shorter and larger every year, custom essay writing services like Essay Hub are becoming extremely popular in helping students get what they need.
However, with so many websites to choose from, it's easy to fall into the trap of paying for and using a website that's only going to rip you off. To help you figure out whether Essayhub.com is one of those websites, let's find out what it has to offer.


Top Rated Essay Writing Services
Table of contents
Services – 4/10
The services available at EssayHub seem very limited. The main core subjects are broken down into five groups; tutoring, editing, proofreading, blog posts, and essay samples, and then you can choose among these.
With this in mind, it turns out that Essay Hub don't actually tend to write your essays for you, but rather write samples that can 'inspire your own writing', so you'll still need to do most of the work yourself. As a student on a tight deadline, this might not be ideal.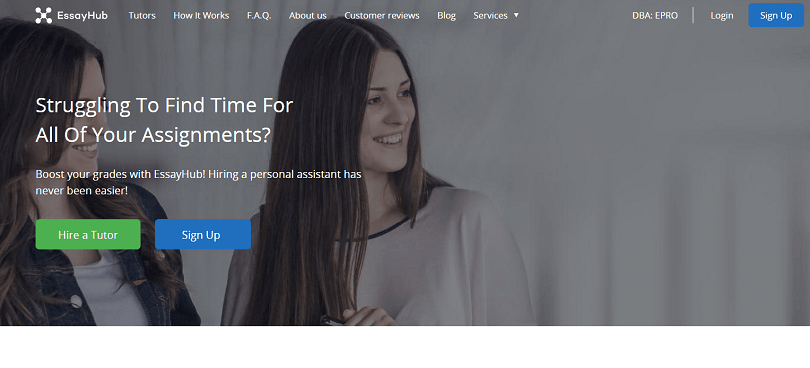 Pricing – 3/10
Be very wary when using websites like Essay Hub. Since there's no dedicated pricing table, and you have to sign in to get a quote for the work you want, at the time you get shown the price, it tends to be really expensive, but at this point, you have already handed over your personal details, such as your email address, which they can do whatever they please with.
This doesn't even include the essential extras you'll want with your content, such as professional proofreading and editing, a citations list, sources list, and reference, title, and content pages; all of which cost extra.
Content Quality – 4/10
As we spoke about above, the website only provides essay samples, as highlighted on their homepage, which indicates that the writers will create examples to inspire you to write about whatever subject you're investing in. There's no telling what these samples will be like since they'll be created on a customer-to-customer basis.
However, that being said, the reviews on the homepage are okay (as you would expect them to be), and the external reviews online are everywhere. Some say the website is good, some say they had problems, so at best, we can say this website is inconsistent.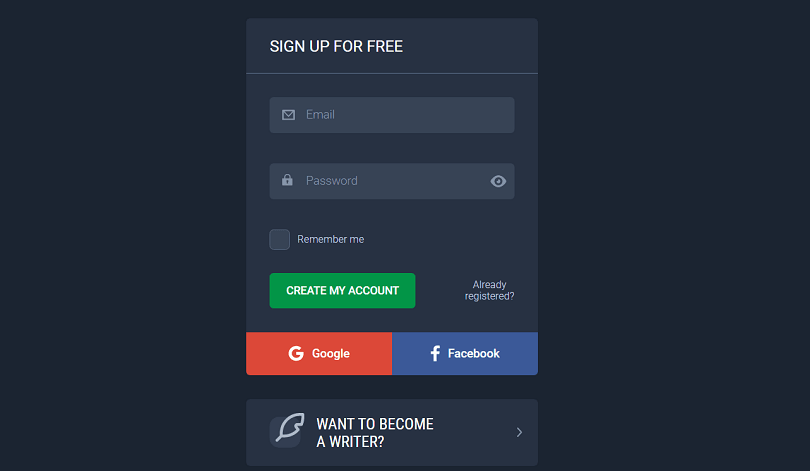 Customer Service – 3/10
Last but not least, we have how easily you can contact the website if you need help, but you may be left feeling very alone, especially if you require urgent assistance. On the website, you'll simply find an email form to fill out, a US phone number, and a US address; that's it.
There's no 24/7 live chat and no indication that you'll get a reply instantly. If it's hours before your deadline and you still haven't received your content and need to ask where it is, you may have a problem.

Mary Walton's conclusion on EssayHub.com
While Essay Hub is probably not a scam out to get your money, it's safe to say that it's not going to be for every student who's looking for a complete essay experience that covers them from start to finish. Instead, it may be worth looking for a more comprehensive service that can handle everything on your behalf for a much fairer price.
Rated: 2.5