Marketed as a professional custom essay writing service for students, 10Writers initially comes across as a sure-fire way to get your academic assignments completed on your behalf, so you don't have to worry about doing them yourself while still meeting your deadline and getting the grades you deserve.
Today, we're going to take a detailed look into 10 Writers to see what it's all about and whether it's the service that's going to be right for you. We're going to take everything into account, so let's just jump right into it!


Top Rated Essay Writing Services
Table of contents
Services – 6/10
With over 13,000 completed orders, you would imagine that 10Writers.com is the custom essay writing service you've been looking for. However, to get things started, there's not even a dedicated services page where you can see what kind of assignment tasks are available.
You're going to have to make your way through the order form to figure that out. Looking at the types of paper available, there are around 30 services in total which contain a broad selection of assignments ranging from essays to dissertations. While all basic tasks are here, it's not got everything a 50+ essay writing service has to offer.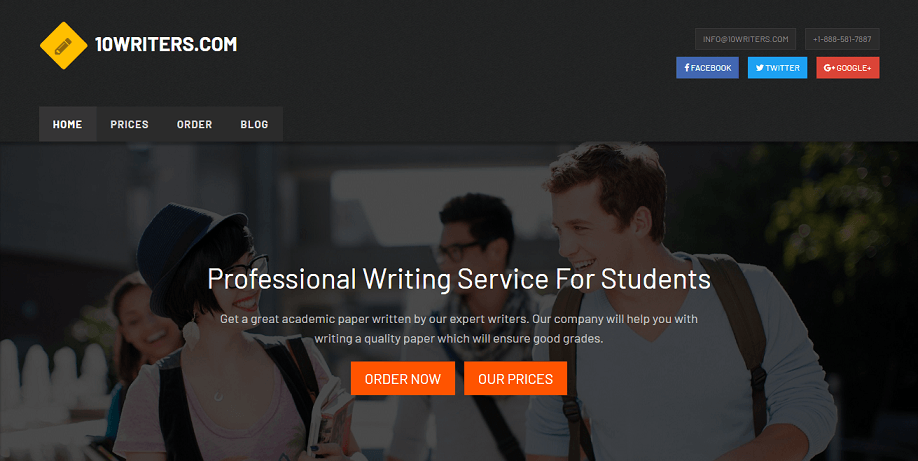 Pricing – 4/10
To figure out the price of your content, you can continue to make your way through the order form to get an accurate quote, or you can use the pricing calculator. You pay the price per page, which then depends on the academic level you want, followed by the deadline you require.
To give you an idea of what the quotes are like, a Professional level essay written from scratch with a 3-day deadline will set you back around $28 per page. Compared to other websites, 10Writers is hugely expensive, and probably not suitable for a student living on a tight budget.
Content Quality – 4/10
We were extremely disappointed to see the lack of testimonials and reviews on the website. There is a brief selection on the homepage which is obviously faked due to the picture used, and the dates go back to 2017, meaning they're nearly two years out of date.
This is probably no longer reflective of the service, especially when we search online for more information, only to find more recent customers claiming the content is poorly written, basically researched, and contains many errors a native English speaker wouldn't make.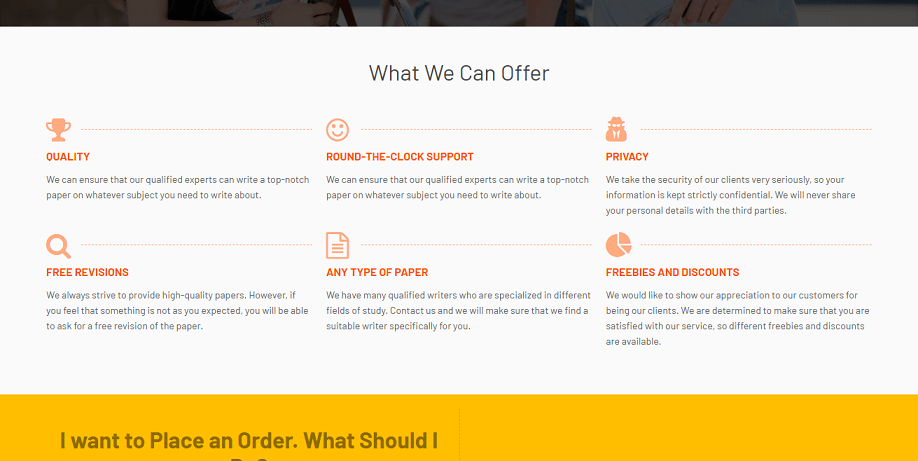 Customer Service – 4/10
Of course, one of the most important things you're going to want to think about is what level of customer service you're going to get when you need them. Let's say you wanted to make an edit to your order, or completely order a refund.
In the header of the website, you'll find a single email address, a US phone number, and three social media links, and this is it. There's no live chat anywhere, no dedicated departmental email addresses, no Skype, the social media pages are unused, and all and all this isn't promising you'll get any assistance whatsoever.

Mary Walton's conclusion on 10Writers.com
As you can see, there are lots of things that 10 Writers need to improve on, mainly just updating their service to bring it into the present day. However, until they spend time doing this, it's clear the service isn't providing the quality output you would expect or want to pay for.
Rated: 2.3