Students across the world are using custom writing services more and more regularly according to the latest statistics. This is so students can still pass their courses with their desired grades despite the ever-increasing pressures of attempting to maintain a social life, hold down a part-time job and attending lectures. However, as the business world goes, some websites are much better than others.


Top Rated Essay Writing Services
Table of contents
Services – 4/10
Paper Coach is, unfortunately, the latter. Since there are no dedicated services pages, students will have to use the order form on the homepage to see whether their assignment type is available. Upon browsing this list, you'll notice the list looks relatively extensive, but, once you remove the various types of the dissertation (which are usually classed as one entry), there are only 20 or so services to choose from. Compare this with some of the leading custom writing service websites that offer more than 50+ services; some students may find this service unusable.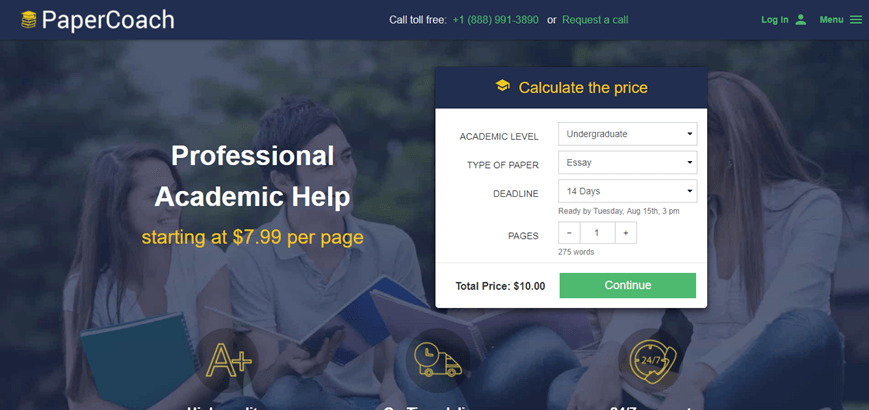 Quality – 3/10
Since there is no dedicated review or testimonials page, it's hard to judge the quality of the website from previous clients. With this in mind, I took to the internet to find out. With a quick online search, I soon discovered an array of poor reviews from previous customers of the website. Many described the service as a money-grabbing website that provides no good content, especially not before the deadline proposed. Others who had received their content described it as being riddled with mistakes and not suitable for a submission
Prices – 2/10
Since the allotted pricing page doesn't give any information of value, I used the order form on the homepage for a rough quote. A ten-page essay with a 48-hour deadline, written to a Master's degree, will set you back an astonishing $260. Although more affordable than some of the rip-off service websites, this is still nowhere near the inexpensive price range of the leading services websites. This will leave many students feeling out of pocket as well as making PaperCoach completely unsuitable for a regular service.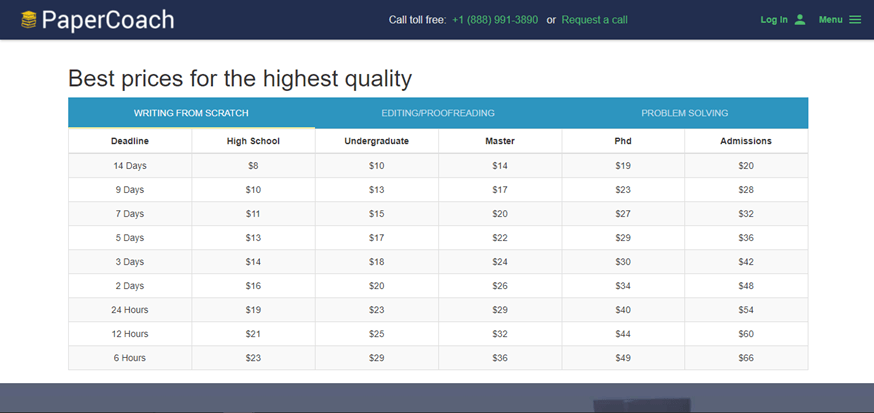 Support -4/10
If you were to head over to the contact page, you'd find an array of contact options including a US phone number and an email address (for sales queries only). There are also multiple links to relatively inactive social media pages. There is also a live chat option on every page as well as a Facebook Messenger link. However, both of these are automated chat lines and will simply refer you to the phone number or email address if you wish to speak to someone.

Mary Walton's conclusion on PaperCoach.net
All in all, PaperCoach.net has a long way to go before I would consider using it. With sky-high prices, a lack of international or comprehensive support options and a distinct absence of a complete services list, many students are bound to feel let down if they invest their time in this site.
Rated: 1.9