Paper Ap is a custom essay writing service that sets out to help students around the world with their deadlines and coursework, whatever work that may be. The website is split into two parts, a place where you can find papers to download and edit or a service where you can hire a writer to create an assignment for you from scratch.
Today, we're going to be focusing on the latter, but with so many services out there to choose from, it can be hard to know which one is right for you. To assist in this decision, we're going to venture in and explore the ins and outs of the service, detailing everything you need to know about Paperap.


Top Rated Essay Writing Services
Table of contents
Services – 6/10
Focusing on the service that writes your essays from scratch (which is the best idea to avoid plagiarism), it's important to note that this is a secondary service to the paper database, meaning there's not a lot of dedicated pages set for it.
In fact, there's only an order form for you to go through, but this should have most things you need. Most notably, there are around 30 services to choose from, which may not be as much as the services that offer around 50+ services, but there is still enough basic services that most students should be able to find what they're looking for.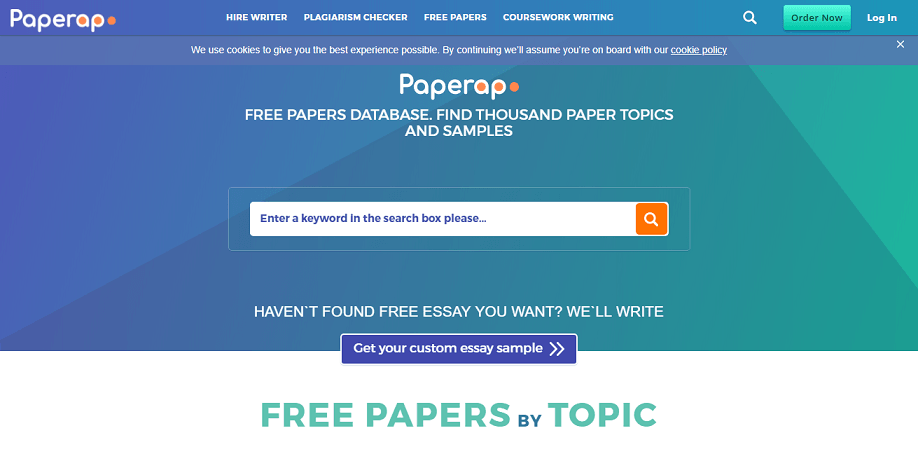 Pricing – 4/10
Of course, there's no denying that pricing is so important when it comes to finding the right custom essay writing service. However, there's no dedicated pricing page to figure this out; there's only the order form you'll need to make your way through.
What's more, even when you've filled everything out, you'll still need to send off and wait for the quote to come back to you! This means there's no baseline to judge whether the quote is affordable or whether you're getting ripped off. Be mindful if you proceed.
Content Quality – 4/10
Unfortunately, after extensive searching, there doesn't seem to be a sign of any reviews or testimonials on the website. This is not ideal since there's no way you'll be able to judge the quality of the service from past customers.
Either this means there are no past customers, or they're not showing the reviews, either of which is not very good. Searching online, we found only a handful of reviews, most of which said the content quality was below average and basic at best. It's also suggested you read through any ordered content yourself to correct any errors or mistakes.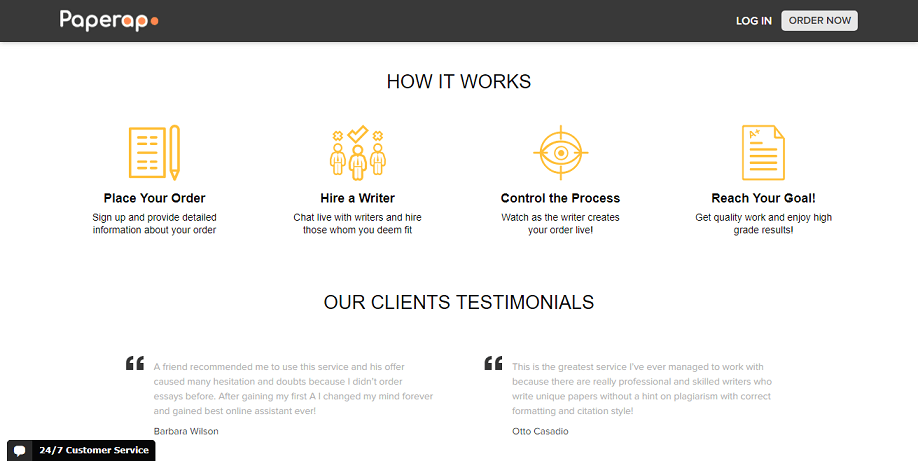 Customer Service – 3/10
The last point you want to be thinking about is how well the company is going to look after you, which means how easily you can get in touch with them. Unfortunately, this seems pretty much impossible because there's a little info on a contact page.
You can get in touch with the service when you've made an order, you can speak to your writer, but there's no guarantee they can manage your order or process a refund or anything like that.

Mary Walton's conclusion on Paperap.com
While the Paperap.com doesn't seem like a terrible website, risky but not terrible, almost complete absence of customer service alone makes this an unrecommendable website. If you want to use this website, move forward with caution.
Rated: 2.3