The clock is ticking down until that big paper deadline, but you haven't started it yet. You don't know what to do, and you're starting to panic. Suddenly you think that there must be someone online who can help with this!
There are, in fact, many online essay-writing services who will help you out at short notice. But you have to pick the good ones from the bad ones, and I'm here to help you find a good one. Let's take a look at Studybay.com and see how it measures up.


Top Rated Essay Writing Services
Table of contents
Services – 5/10
Studybay offers over twenty different kinds of services, from essays to math problems, and this includes services for high school students, college students, and graduate students, as well as some services for businesses too.
They also point out that they offer free revisions, the right to request a refund, and website encryption to be sure that your data stays safe. In addition, they also employ anti-plagiarism software.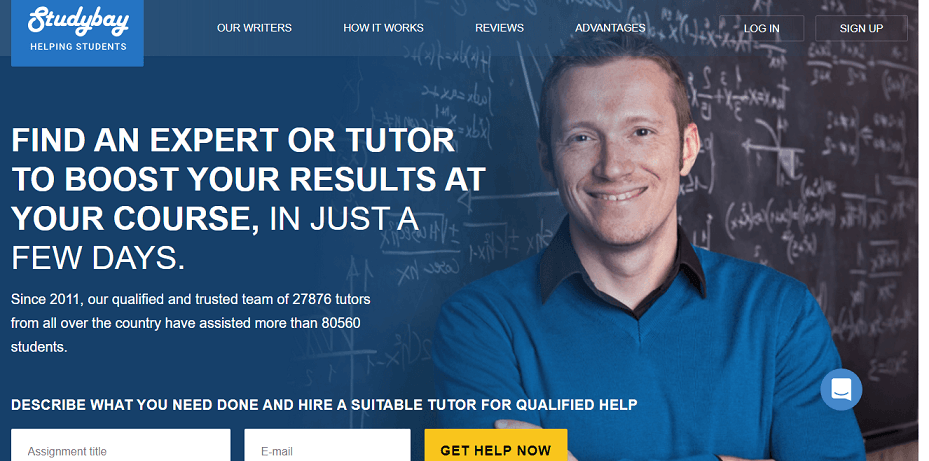 Pricing – 4/10
Study Bay organize their site a little differently from other similar sites, as you can offer what you are willing to pay and see if a writer accepts it. I did a quick quote for a 7-page paper due in 48 hours at undergraduate level, and the price quoted was $96.00. They have a comparative competitor's price next to their own, but in my own experience, $96.00 is fairly standard for a job of this type, not extremely low like they promise.
Content Quality – 4/10
In my view, what the most important thing about any essay-writing service is, is the quality of the papers they produce. Study Bay do not provide any samples of work, and all their own testimonials are glowing praise, naturally, so I went out and searched the web for further reviews from students.
I found a lot of mixed reviews, some very positive and some negative. The negative ones, worryingly, raised concerns about failing plagiarism checks, delays by writers, and students having to edit papers significantly in order to make them acceptable.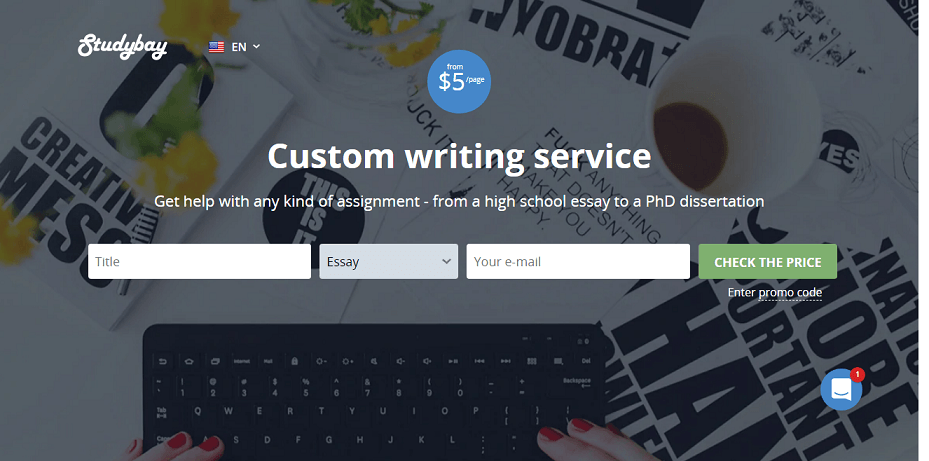 Customer Service – 5/10
Studybay.com has a Live Chat service, as well as extensive FAQs, and a support email address and phone number. However, there were no social media links, which are crucial into today's market, and very little information about the company itself.

Mary Walton's conclusion on Studybay.com
I wasn't blown away by Studybay. I did like some aspects of what they are doing, like the database with all the writers so you can see how they compare. But I wasn't overly impressed with the price, and the whole idea of negotiating or haggling over price with my writer didn't appeal to me. I think I would look for a different service for any essays I needed written.
Rated: 2.4