Looking for a paper in a hurry? There's a lot of websites out there to choose from, so trying to pick which one to sign up for an account with and give your hard-earned cash to when you're under time pressure can feel impossible. But don't worry! I'm here to have a look at Paper Overnight to see how well it performs and if it's a site you should seriously consider giving your money to or not.


Top Rated Essay Writing Services
Table of contents
Services – 3/10
PaperOvernight.com offer three main kinds of services: writing, editing, and slides. They aim their business solely at students from high school on up; there are no services for businesses. They do offer quite a few services for free: a reference page, a plagiarism check, topic selection, unlimited revisions if needed, and a dissertation or thesis draft.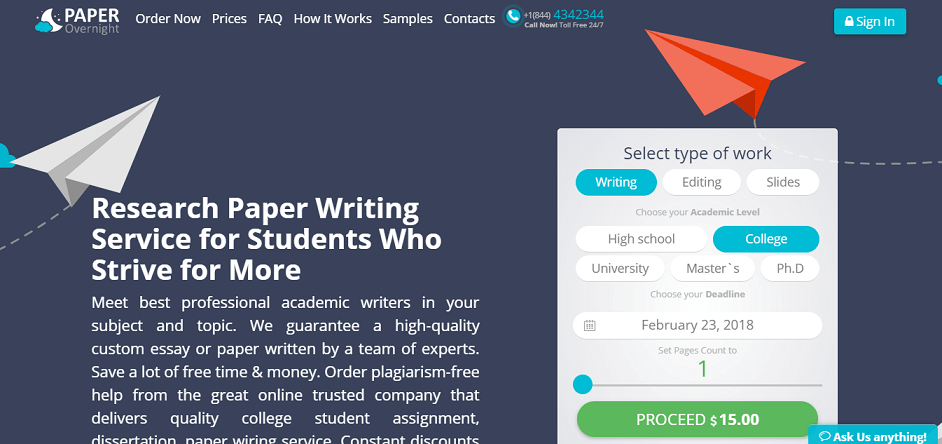 Pricing – 4/10
Because they advertise themselves as Paper Overnight, I wanted to be sure that they could fulfil their brief and provide a quote for a paper due in less than 24 hours. So, I asked for a quote for a 6-page writing job at university level, due the next day. This would cost me $180.00, which is a bit on the pricey side, but not as high as some other services I've seen with similar deadlines. They do say they will provide discount codes on request via chat or phone.
Content Quality – 4/10
It's not enough that they work fast, they also have to provide good work, too. So, first of all, I went to have a look at their site itself. They have a few testimonials which are undated but full of praise, and they also have a page of samples on their site. Looking into their sample papers, I believe that I have seen some of these before on other sites, for one thing. Also, some of the samples had quite a few typos or misused words that I wouldn't expect to see from a native English speaker.
I also checked out external reviews using Google and found quite a mixed bag. There were several positive reviews, but also some allegations of delay in receiving work back. This isn't great for a service that prides itself on quick delivery.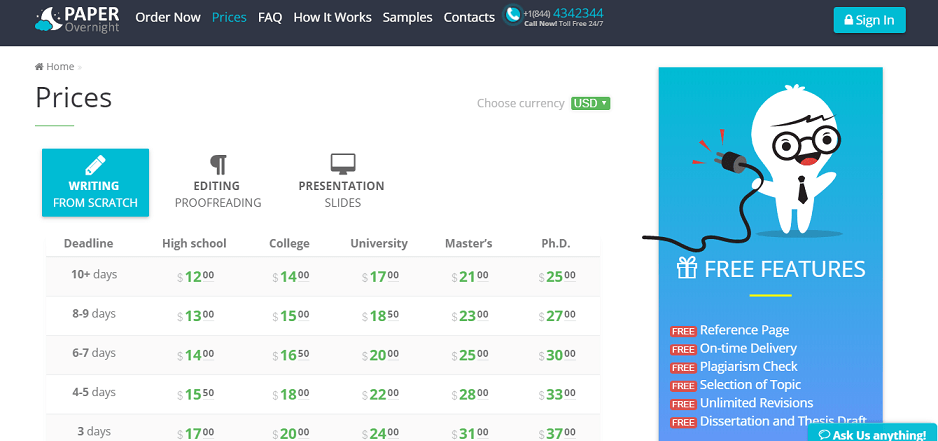 Customer Service – 4/10
PaperOvernight has a live chat service which is clearly visible, but I had to look for their TollFree phone number all the way at the bottom of the first page. There is also a Contact Us form on the site, and a support email address. They are based in Minnesota.
Mary Walton's conclusion on PaperOvernight.com
Overall, I wasn't really impressed by this site. I'm always looking for a great deal when it comes to prices, along with writers I can feel confident and safe with, and deadlines that are always kept. This site didn't stand out for me, so I wouldn't sign up for an account with them.
Rated: 2.2