Writing a resume or CV from scratch isn't the easiest thing in the world to do. Trying to find the perfect way to sell yourself and your skills without coming across as arrogant or unsuitable for the job you're applying for is rather difficult once you begin. Fortunately, there is a ton of writing services available, such as Resume Help, who can help you complete this stressful task.
Comparison With Top Rated Resume Service
Resumention
ResumeHelp

8.9

Services

6.2

9.1

Pricing

7.1

9.6

Content

6.9

9.4

Support

7.1

9.2




Overall rating

6.9



Visit Resumention.com
Table of contents
Service & Features – 6/10
ResumeHelp provides you with a very basic resume building service. This service is achieved by providing you with a resume template which can be selected based on your preferred role and the US state that you are from. After you have selected your chosen resume, you then customize your resume to suit your personal requirements. This allows you to create a resume in very little time as all the basics are already generated.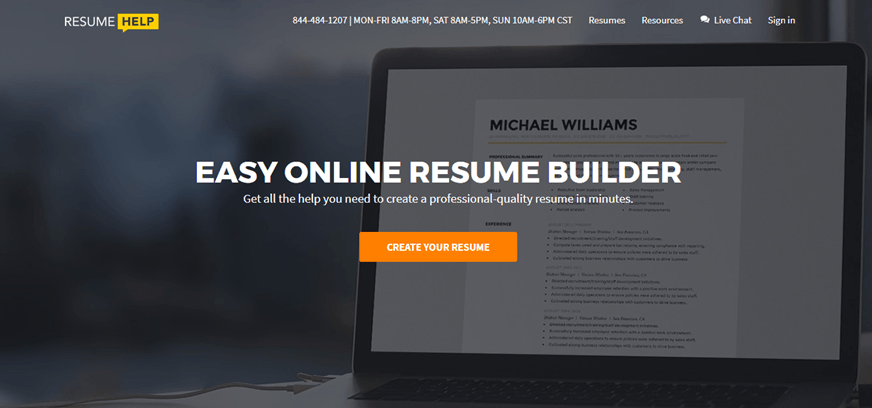 Company Trust – 8/10
Regarding trust, there are several aspects which put ResumeHelp.com in good stead. In the footer, you'll find a linked Norton Security badge that provides the website with security features that protect your personal and financial information from users with malicious intent. There's also a physical address so you can hold the website accountable. Unfortunately, there is no payment protection system, or proof of one, stating that their payment system is secure.
Pricing – 7/10
It's possible to use Resume Help for free. This includes all the features and services at no cost to you. Alternatively, there is a paid service which provides you with premium services, such as more detailed resumes and helps with the builder itself. A 14-day membership will cost $1.95, or there's a monthly option priced at $7.95. There are no extra costs involved with these prices.
Resume Quality – 7/10
The quality of the resume templates themselves is rather good. You can view every single template example before you set about building your own resume and each part is customisable, so if you don't like a certain feature or it doesn't apply to you, you can simply edit it.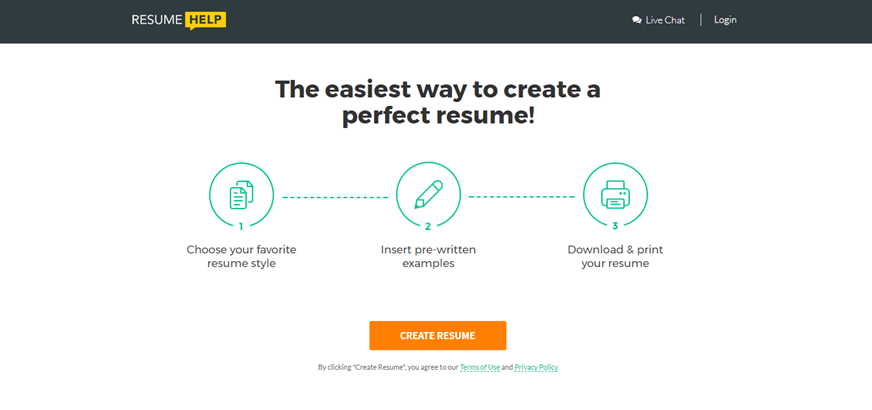 Customer Support – 7/10
There are a handful of communication methods you can use to contact the company should you need to. On every page of the website, you'll find a live chat feature that's 24/7. There's also an email (which has been described as having slightly long response times) and a phone number for instant assistance. Overall, the service has been described as good.

Mary Walton's conclusion on ResumeHelp.com
As far as a resume builder goes, Resume Help is a relatively adequate service, providing you with a range of comprehensive services in an easy to use format. However, not everybody has the time to go through a builder and may just require a complete writing service that does it on their behalf. If you're looking for a service like this, you'll need to take your business elsewhere.
Rated: 3.2