Let's face it; writing assignments is becoming more and more difficult. It's not so much the content and the writing of the assignment itself, it's simply trying to find the time to complete it. Everybody during college or university expects you to stay fit and healthy, hang out with friends and attend lectures. When do they think you'll have time? That's where the TransTutors service tries to fill the gap.


Top Rated Essay Writing Services
Table of contents
Website Services & Promises – 6/10
With TransTutors.com, you'll have a collection of academic services to choose from, but this can seem rather limited. To make your life easier, you'll have the ability to ask a professional tutor a question, or a range of questions, that can help you complete your assignment in a lot less time than it normally would.
However, the website only offers help across ten core subjects, and there doesn't seem to be any guarantee that the tutors themselves are qualified or certified even to be tutors.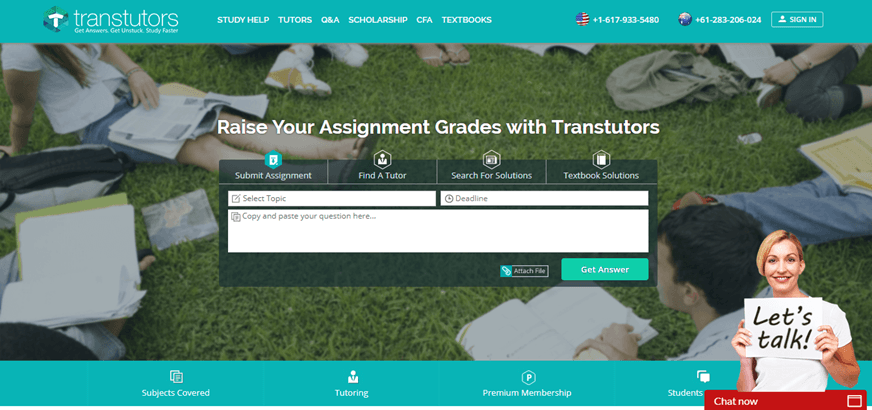 Company Trust – 5/10
When searching for a website to help you out, such as Trans Tutors, you want to spend your money on a website you can trust. However, with this website, it may not be the case. Although you'll find both a physical Australian and US address for the company, there are no trust marks on the website, no proof of website security or any kind of indication that the website operates a secure payment system.
Quality – 5/10
After searching extensively on the website, I found one static review that simply said, 'thanks for a good job'. There's no ranking system, date or mention of what service that was used, so it leads me to instantly believe that the website is operating illegitimately with fake reviews.
Searching online, I found some mixed reviews, but most of them were poor. Many past clients described the tutors having a lack of knowledge, copying and pasting material from a quick Google search and there are reports of the website taking the money and then cancelling the contracts. One customer stated a tutor had helped with 100 questions but only got 20% right.
Pricing – 5/10
It's extremely unclear what the prices actually are for Trans Tutors. There's no dedicated pricing page and even working your way through the order form means that you have to input all your personal information before securing a quote.
The payment system works by you picking which tutor you think is best suited for your task and then you pay the amount that they want. This is completely unfair to students such as you because you can never be sure that you're getting the best deal. There is, however, a monthly fee option for $19.99 per month.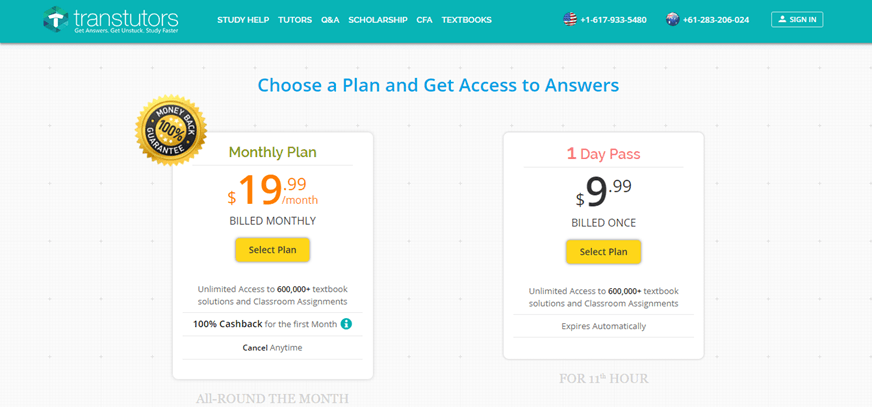 Customer Service – 6/10
The customer service options that are available to you are very poor. Clicking on the contact us page will simply supply you with a very basic email form to fill out where the response times will vary. Alternatively, you can call the company on their dedicated AUS or US phone lines or use the chatbot live feature found on every page, but there are numerous reported problems with the live chat feature not working.

Mary Walton's conclusion on TransTutors.com
TransTutors has a long way to go before it can be considered a decent assignment help website. With a tonne of negative reviews and a very suspicious pricing system, it's highly recommended that you take your business elsewhere to a more reputable website.
Rated: 2.5