Students around the world are looking for ways to buy themselves some time when it comes to writing essays. As a student, you'll already know the troubles that come with managing time every day.
In addition to attending school and college, you've also got social events to attend, part-time jobs to work, alone time to enjoy and then they expect you to complete essays on top of it all? It's simply not possible.
Today, we'll explore the ins and outs of PayTheGeek to see whether it's the essay writing service for you.


Top Rated Essay Writing Services
Table of contents
Services – 2/10
My first impression of the website is extremely poor. There's a tonne of content that makes it difficult to read or focus on anything. Regarding services, there's obvious list anywhere on the website, and it's impossible to tell what they actually offer.
The only service I could find was titled 'Academic Writing' which could mean anything. This leads me to believe the site is operating illegitimately because how can the website give you a professional writer if they don't know what you're ordering?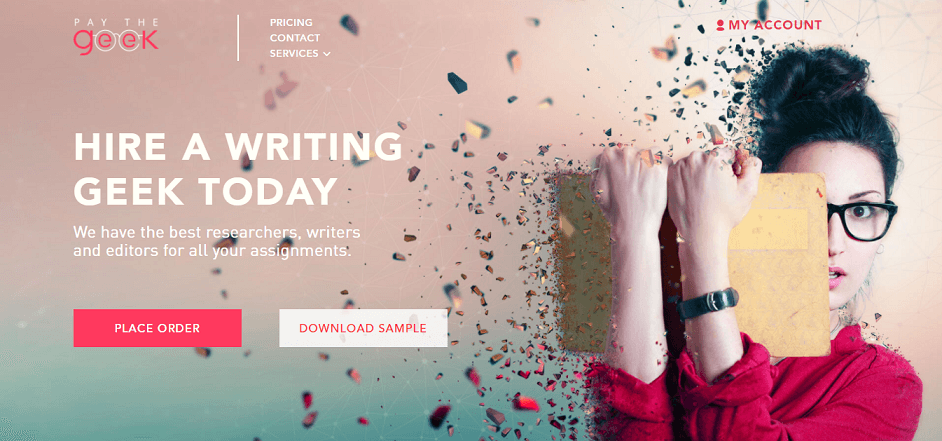 Pricing – 3/10
Heading over to the pricing page and things don't get much better. The cost for your assignment is worked out by the academic level of your piece of work alongside your required deadline times the number of pages you want. There's no automatic quote calculator.
As a guideline, a ten-page essay with a 3-day deadline and written to a Master's academic level will set you back around $360. This is an extortionate amount of money and the sort of money a student won't have, especially not for a regular service.
Content Quality – 3/10
If you make your way over to the testimonials page, you'll find a collection of reviews on the past service of the website. However, none of these reviews has any indication on the service that was provided nor the date that the service took place, meaning they could be decades out of date.
Searching online, I quickly discovered that many of the past customers had experienced a poor service. The majority of people complained about the quality of the content, stating it was full of typos, spelling mistakes and bad grammar and obviously hadn't been proofread or written by a native English writer.
There were also reports of high levels of plagiarism.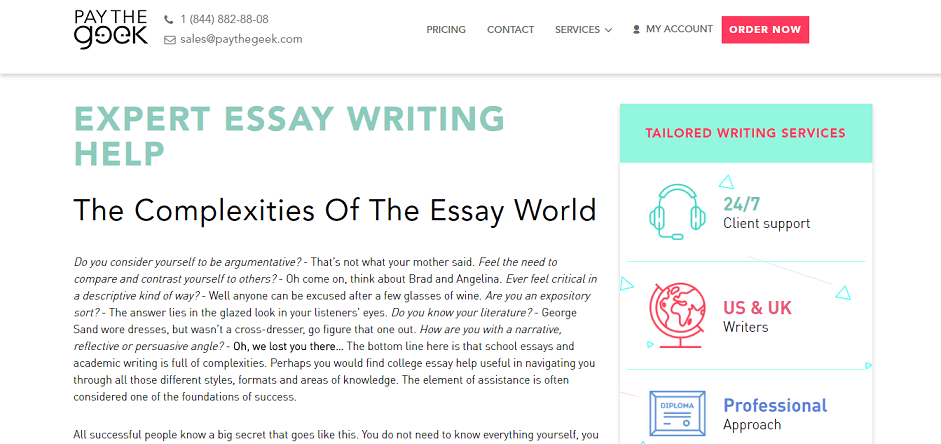 Customer Service – 3/10
Things don't get much better when you head over to the customer service page. There are a handful of dedicated emails and a single US phone number. There's also an extremely basic contact form you can fill out, as well as a live chat service that seems to be constantly connecting to its servers.
There's international phone number, no Skype link nor any links to any social media profiles.

Mary Walton's conclusion on PayTheGeek.com
To summarize, my experience with Pay The Geek was poor, and I wouldn't recommend it to anyone. The website is difficult to use and lacks a tonne of features that make the leading custom essay writing service great. My advice? Take your service to one of them and don't waste your hard-earned money here.
Rated: 1.7