As a student, there are going to be so many times, that you're probably already noticed, where deadlines creep up on you, and there's simply not enough hours in the day to get everything done. Thankfully, there is a wealth of custom essay writing services that are there to help in your time of need.
One of these sites is Essay Paragraph, a service that prides itself on high-quality content and fast delivery times. However, to ensure you're spending your money in the right places, let's find out whether this is the right service for you.


Top Rated Essay Writing Services
Table of contents
Services – 4/10
Finding the service you need on EssayParagraph is no easy feat. There's no services page, nor is there an easy to find order form, so you're going to have to hunt around. After extensive searching, I found that the service only offers essays, but not writing services. These are more like essay samples you can use to base your own essay on.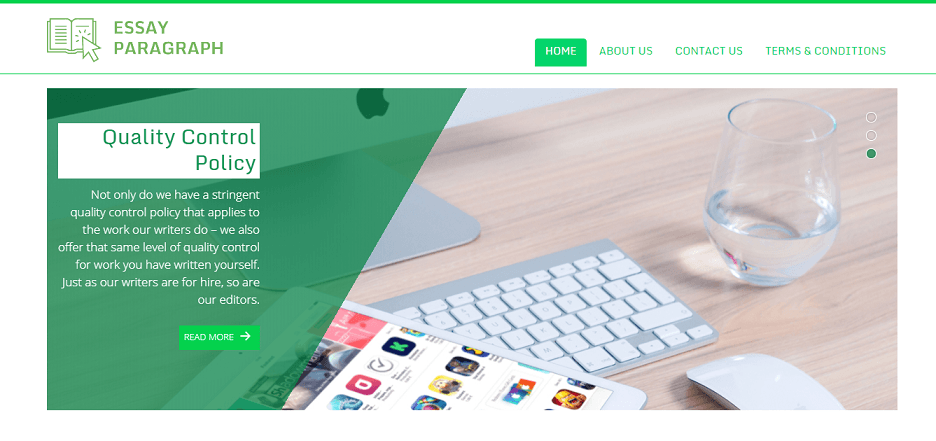 Pricing – 4/10
There is also no pricing page to be found anywhere on EssayParagraph.com. This is because it seems as though the majority, if not all, of the samples available, are free. However, with no writing services available, that does mean that you're going to need to write your own essay, just basing it on the samples that are given to you.
Content Quality – 5/10
After reviewing some random essays on the site, the quality is a bit all over the place. While some essays seem high-quality, and all are sourced with links, some of these links are broken, and some of the grammar in the content is not ideal. Also, you'll have to write from scratch to avoid plagiarism, which means it will hard to use the website for a quick solution.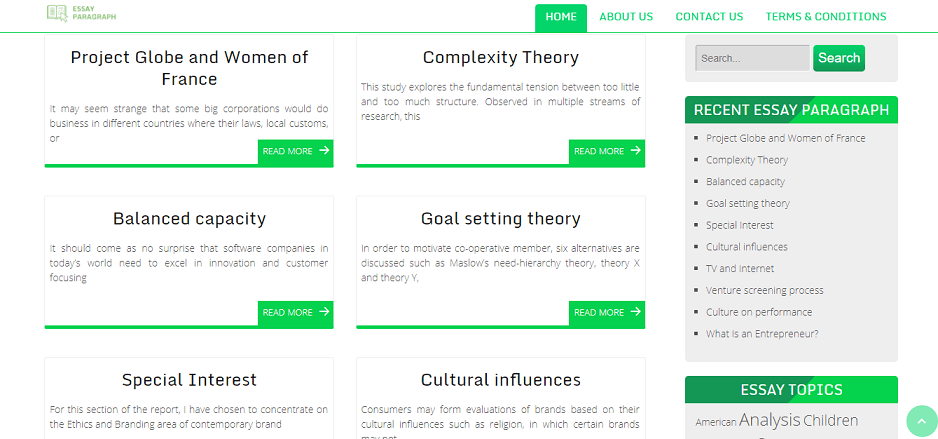 Customer Service – 3/10
There is also not much going on in terms of customer service. Using the contact page, you can find an email form to fill out, but that's it. There are no phone numbers, no social media links, no email addresses or live chat feature. However, I can't personally see a need for a contact service, unless you find an error in the content, requesting content (which could take an indefinite amount of time) or you find your own essay or a similar piece has been uploaded to the site.

Mary Walton

's conclusion on EssayParagraph.com:

It's hard to recommend Essay Paragraph as a reliable service. While it could be useful for getting you started with your own ideas, you still need the time to write your own essay and won't be able to use the information that the site provides due to plagiarism, meaning it's probably better off if you leave the site altogether.

Rated: 2.2