Claiming to be redefining the ways in which academic writing is completed, Abraham Essays is an obvious choice for any students who are looking to sign up and use a custom essay writing service. However, as a student most probably living on a tight budget, you'll want to make sure that you're spending your money in the right place.
Today, we're going to delve into the ins and outs of the website, so you can see whether it's right for you.


Top Rated Essay Writing Services
Table of contents
Services – 4/10
There are two ways you can work out whether the AbrahamEssays offers the service that you're looking for: either using the order form on the homepage or referring to the services page. As you'll find, there are only essay writing services available, either in the form of essays, dissertations, coursework or thesis.
However, this is a far cry from other services that offer a variety of services like proofreading, presentation creation and other essential writing services.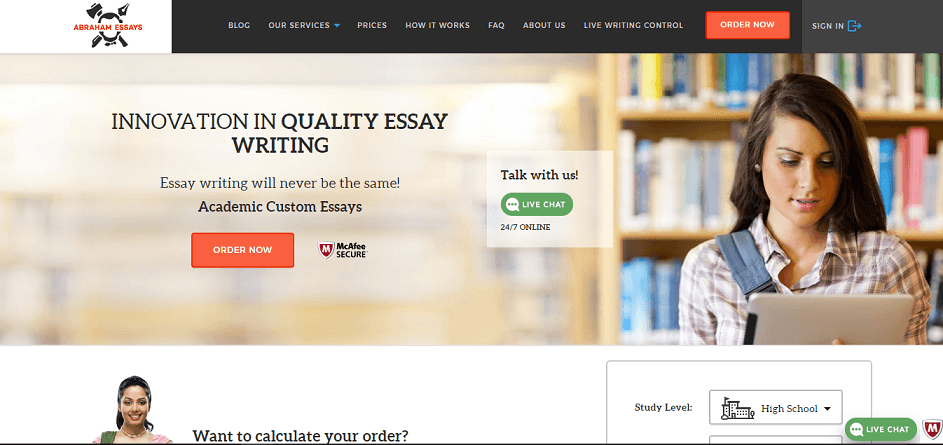 Pricing – 4/10
Using the pricing page, or the order form on the homepage of the website, you can work out an accurate estimate for your coursework. The price is worked out based on the academic level of your work, the deadline required and how many pages you're looking for.
For example, a University essay with a 5-day deadline that's ten pages long will set you back around $259, which although is not the cheapest custom essay writing service, many students will fail to justify this kind of spending.
Content Quality – 4/10
There is a range of testimonials and reviews that can be found at the bottom of the website's homepage. However, there's no dedicated review page, and none of the reviews has any dates on them, meaning they could, in theory, be years out of date and no longer represent the quality of the service provided.
However, searching online, you'll find a collection of mixed reviews in which some say the service was okay and average, whereas others claimed the service was one of the worst they had used having received content that was littered with typos, written in bad English and sometimes even plagiarized content.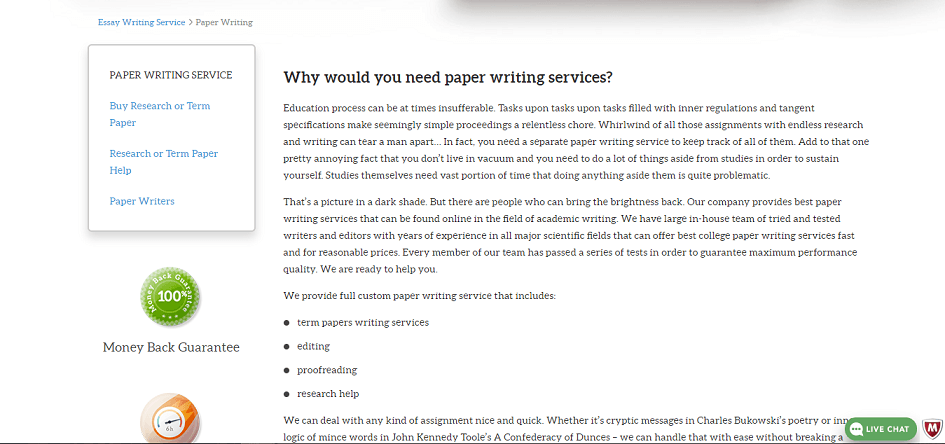 Customer Service – 5/10
If you plan on using the service or have a question of the company before making the purchase, you're going to want to be able to get in contact with them. However, there is a limited number of contact options available.
For urgent assistance, you can use the 24/7 live chat or the email them using the email address. However, this is the only contact methods available, bar the physical address, and may be limited if the company is handling a large number of messages.

Mary Walton's conclusion on AbrahamEssays.com
As you can see, although at first glance AbrahamEssays.com seems like a professional website, it can leave a lot to be desired. The website feels slightly too expensive for the services that it's offering and may be best avoided in favour of a more reputable service.
Rated: 2.3