This is the website from where the company Pro-Academic-Writers promises to deliver professional academic writing services. But is the website legit? Is it legal, and safe? And are there enough deals and perks to make this worthwhile? In this review we will explore the pros and cons of ordering from this service.


Top Rated Essay Writing Services
Table of contents
Services – 6/10
The website promises to fulfill all your academic writing needs, from simple essay writing to proofreading, theses, and question responses. Although when you first sign up and create an account it can be a bit awkward to navigate, you will find your way around the website fairly easily. It isn't insanely modern looking either, but it works. After a while you get used to it, and when you login / sign in you will know where to go.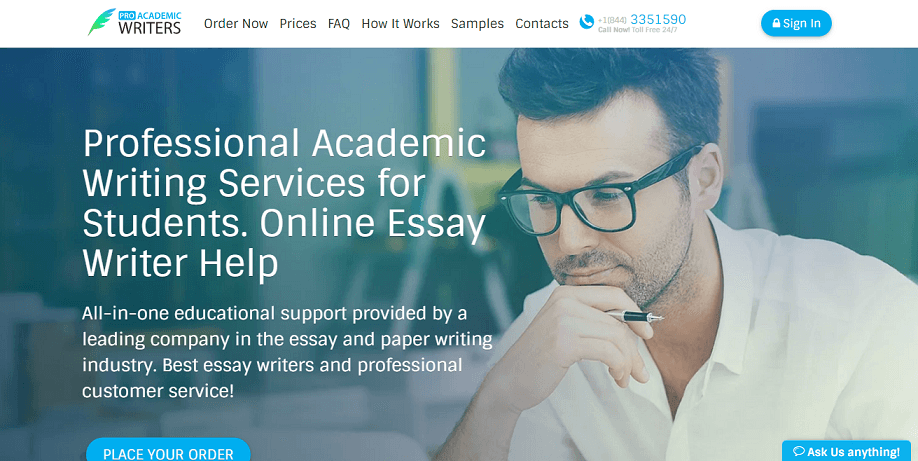 Pricing – 4/10
The prices are presented right away on the page via a price calculator. Starting at around fifteen dollars a page, the prices spike from there, and there are not many promotion or offer codes available, sadly. They don't even guarantee free revisions. It might be OK if you don't need anything urgently, or a lot of work doing, but otherwise it can get expensive pretty fast. They offer discounts for return customers, but that isn't really useful to newcomers.
Content Quality – 5/10
The content here isn't too bad. The writers seem to know what they are doing, even though they do not guarantee that the writer will have a degree or be a native speaker of English. The problem here is they do not let you actually get to know your writer properly, or even talk directly to them, so you never actually know who is working on your essay. It could be a professional, or it could just be some random person. Not inspiring.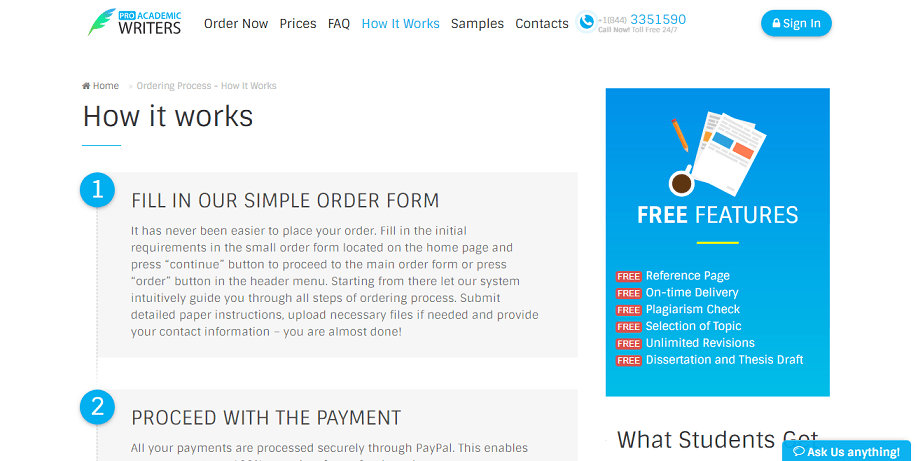 Customer Service – 5/10
Customer service is much more open than on many other websites offering similar details. You can contact them via phone number, email, postal address, or live web chat, all of which are offered as 24/7 options. However it can be pretty difficult to actually get through 24/7, and their representatives can't always help you, as so much of the work lies with the writers. This can make it a bit of a frustrating experience if you need to rush your order, or make an edit in a short space of time.
Mary Walton's conclusion on Pro-Academic-Writers.com
In conclusion, Pro Academic Writers is not a scam, or illegal, but that doesn't make it a great website. All round, it's pretty average. There are many { "@context": "https://schema.org/", "@type": "Product", "name": "Pro-Academic-Writers.com", "review": { "@type": "Review", "reviewRating": { "@type": "Rating", "ratingValue": "2.5", "bestRating": "5" }, "author": { "@type": "Person", "name": "Mary Walton" }, "publisher": { "@type": "Organization", "name": "Simplegrad.com" } } }