If you're on the hunt for a professional service that can offer you high-quality academic writing assignments that are perfect for meeting your deadlines and achieving the grades you know you deserve for your course, then you've probably come across websites like Just Buy Essay.
In this review, we're going to explore the ins and outs of what makes JustBuyEssay.com the website it is, and whether you want to spend money on this service and if it will tick the boxes for what you, as a student, is looking for.


Top Rated Essay Writing Services
Table of contents
Services – 6/10
There are three rather limited services available on JustBuyEssay which are broken down simple sections; writing, editing, and slides (presentations). It doesn't actually say what specific academic paper types are on offer, which is strange because any leading website knows that each paper is different and requires a specialist touch.
There are five academic levels to choose from, ranging from a high school academic level all the way up to a PhD, so most of your content needs should be covered, and several deadline options you can choose from, all in all providing a pretty standard, if not slightly basic, service.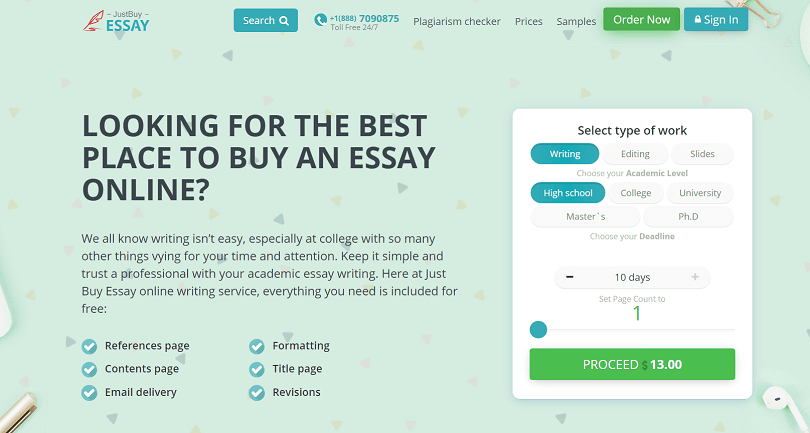 Pricing – 7/10
The pricing will vary depending on which service you want and what kind of work you're after, but to give you an idea on what they're like, a Master's degree that's ten pages long with a 10-day deadline will set you back a huge $220.
However, while expensive, each order does come professional extras, such as free references pages, contents pages, email delivery, title pages, and free revisions, which is a nice touch compared to other essay writing services.
Content Quality – 6/10
Of course, it's vital to ensure that the content you're paying for is up to scratch and suitable for your hand-in, which is why you need to check the quality. However, while the website lacks a collection of reviews, there are samples you can look at.
Taking a scan through some of these, you'll quickly realise the content is rather basic. There are no complex sentences or professionally used information, more like basically research information from Google. There are also several typos and grammatical errors repeated throughout the content and even signs the content hasn't been written by a native English writer.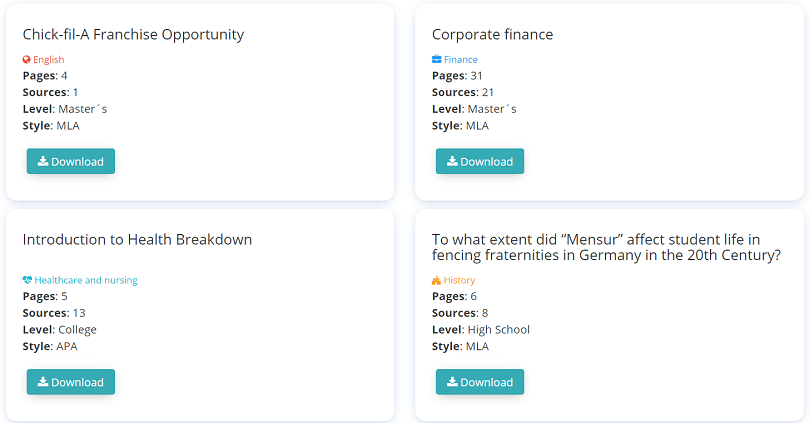 Customer Service – 6/10
There are very limited ways in which to contact the company is you needed help from them. There is a physical office address, a US phone number, and a support email address, but there are no social media links, no pre or post-sales support, and no 24/7 live chat.
The problem is that if you need help fast and you don't live in the US or don't access the website when the live chat is online (times aren't shared clearly), you may be left in the dark right when you need them most.

Mary Walton's conclusion on JustBuyEssay.com
While Just Buy Essay does push the boat out in many regards to what a custom essay writing service has to offer, the high prices and poor customer service options may leave a lot to be desired, meaning you may want to keep looking to what other services out there.
Rated: 3.2