More and more students today are looking for a way to help them manage and achieve their assignments. With workloads increasing, and social lives becoming more and more demanding, for some student, trying to a custom essay writing service might be the only option they have.
However, with such a broad range of essay writing services to choose from, it can be hard to decide which one is best suited for you. Today we're going to explore the ins and outs of EduEssayHelper, giving you everything you need to make the right purchasing decision.


Top Rated Essay Writing Services
Table of contents
Services – 4/10
It's easy to find out whether the service you're looking for is covered by checking out the drop-down menu of the order form on the homepage. However, here you'll only find three main services; writing, editing, and proofreading.
While other services will provide a detailed list of what they can offer EduEssayHelper.org doesn't, which makes it incredibly difficult to judge whether the assignment type you want is supplied. On the pricing page, the services are broken down into Creative Writing and presentations, and that's it.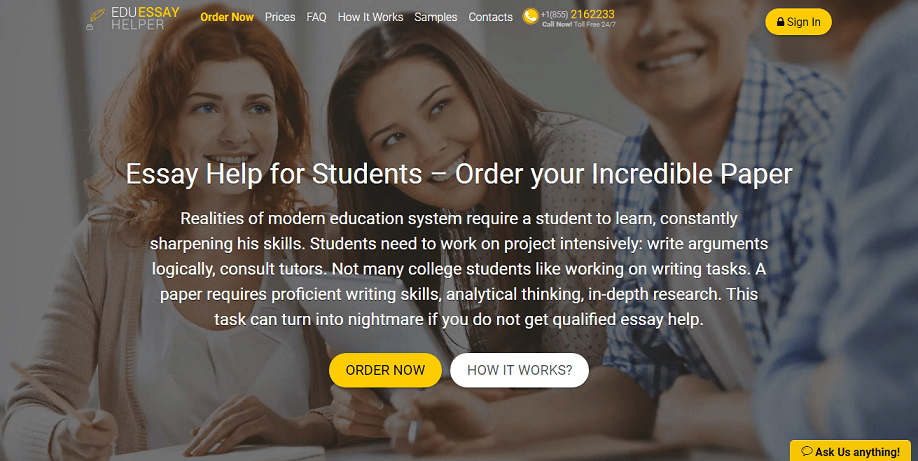 Pricing – 4/10
You can also use the pricing page to work out how much your assignment could cost you if you choose to use the website. The price is worked out based on the academic level you require, the deadline, and then staged depending on how many pages you want.
To give you an idea on what prices are like, a Master's creative writing piece with a three-day deadline is going to set you back an incredible $31. This is by far one of the most expensive custom writing essay services I've seen.
Content Quality – 5/10
You will be surprised to know that there are both reviews (only the homepage of the website) and a samples page so you can judge the quality of the website yourself. However, the reviews aren't dated and don't provide legitimate information on what the service is like.
However, even looking at the samples and you can immediately tell that the content is not that great. The sentence structure of the examples is poor, the grammar is, in places, non-existent, and just the content itself seems bland, unresearched, and as though it can be found through a quick online search.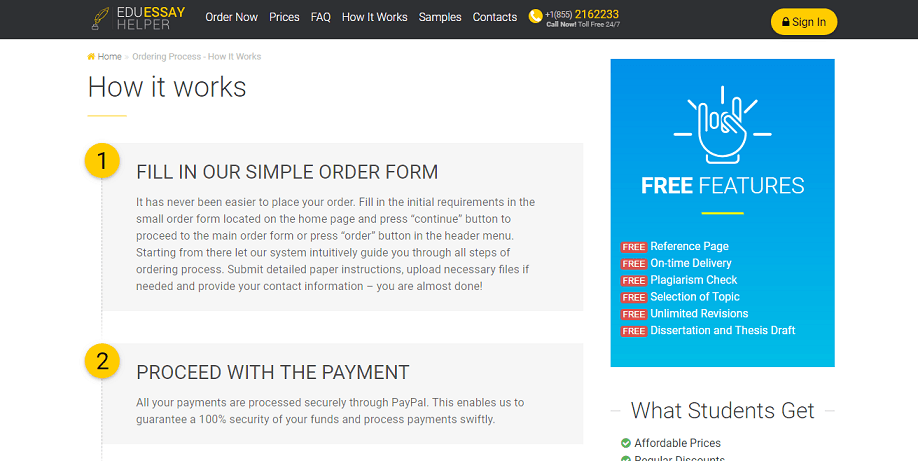 Customer Service – 5/10
Whether you're choosing to use the website and want to ask a question, or you've already placed an order, and you need help, or you're going to request a refund for poor content, you're going to need to get in touch with the company.
Heading over to the Contacts page, you'll find some very basic options available. This includes a simple email form, a contact phone number, and a single email address. There is no dedicated pre and post-sales support. There is a live chat feature, although it only operates set hours during the week.

Mary Walton's conclusion on EduEssayHelper.org
To summarize, there are plenty of improvements that can be made to Edu Essay Helper. With the prices too high, the quality of the content too inconsistent, and poor customer service, I just don't believe that this is a legitimate service.
Rated: 2.3