Offering an elite essay writing service for self-marketed unbelievably low and affordable prices, it's easy to see why students around the world have become enticed into using A-Writer as their essay writing service.
However, today, we're going to dig a little deeper to ensure that the website stands up for everything it claims, allowing you to make the best decision when it comes to choosing the best essay writing service for you.


Top Rated Essay Writing Services
Table of contents
Services- 4/10
In short, there are about 20-odd services to choose from. This list includes all your basic assignments types such as essays, research papers, dissertations etc. but some key formats are missing. This includes things like speeches and presentations. Straight off the bat, students looking for these services will have to take their business elsewhere.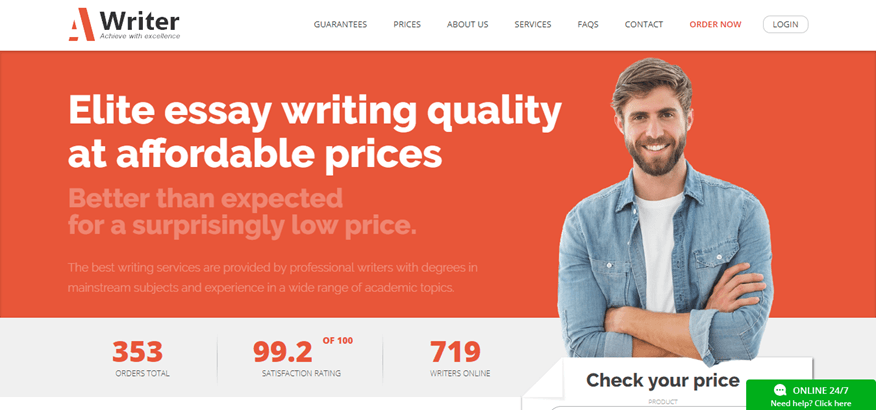 Pricing – 3/10
Claiming to offer affordable prices, I had high hopes for A-Writer.com. However, as a rough guideline, a ten-page essay with a 5-day deadline, written to a premium quality, will set you back a staggering $270. This definitely doesn't seem affordable to me, and some students may be left feeling out of pocket!
This also doesn't take into account any of the necessary extras that you'll want to purchase, such as professional proofreading and a plagiarism report. However, it's worth noting there is a 25% discount for first-time buyers.
Content Quality – 4/10
There's no testimonials page to be found anywhere on the website. This leads me to instantly believe that the website is operating illegitimately since it has no good reviews, despite claiming a 94% satisfaction rate.
Granted, there are a few brief reviews on the homepage, but these have no date or information, meaning they could have easily have been made up. Searching online, however, I soon discovered why there were no reviews.
A tonne of past customers has complained that their orders had been an incredibly low standard. Essays and paper were riddled with mistakes, and in some cases, many were led to believe that their content wasn't written by a professional writer as promised.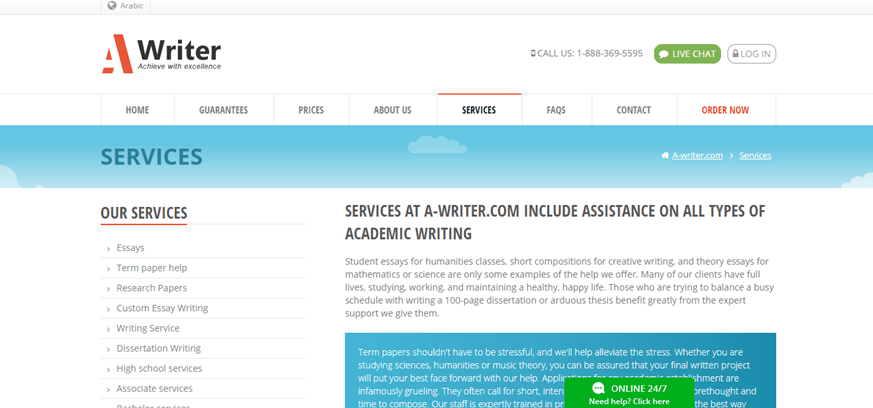 Customer Support – 3/10
There are several ways you can contact the service should you decide to do business with them. On the contact page, you'll find a US phone number (unsure whether it's toll-free), an email address, an email form and there's also a live chat feature present on all the website pages.
However, there's no dedicated support email address for customers who ordered, meaning they could be waiting some time for a comprehensive reply. There's also no physical address to improve the website's credibility, no social media pages and no international phone support.

Mary Walton's conclusion on A-Writer.com
To summarize, I'm rather disappointed with A-Writer. At first, I love the nicely laid out website and the claims for being a good service, but having dug in a little deeper, I can only say that this website is a below-average site. I may even go as far as to call it a scam. With this in mind, I highly recommend that you take your business elsewhere.
Rated: 1.8