There are lots of writing services out there, but it can be hard to tell if they're legit, or another illegal/legal scam. Nerdster.com bill themselves as a different kind of service, one that can help you get the most out of college. This review has everything you need to know.


Top Rated Essay Writing Services
Table of contents
Services – 2/10
Nerdster is somewhat different as it doesn't offer essay writing services as such. They say they offer any kind of help that an expert can offer you. You can text them or send them a message on Facebook Messenger, with a task that needs completing. This can be finding a book or help with an essay. There's not a lot of explanation of what they can help with though, so it is confusing.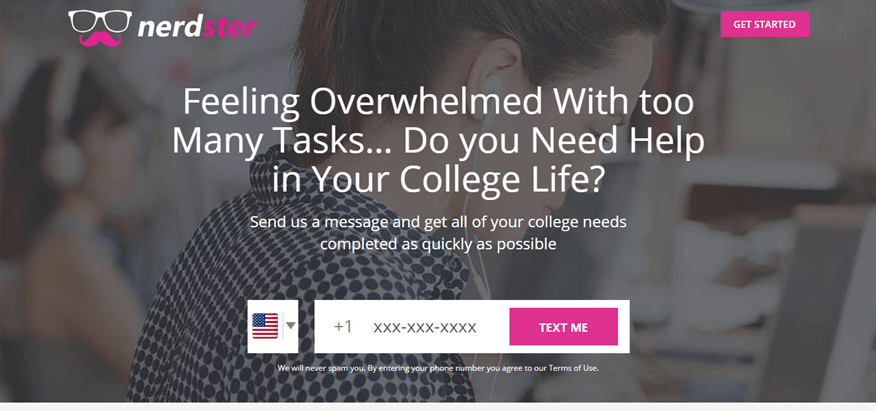 Quality Of Writers – 3/10
Although the services are rather fuzzy, you can get help writing an essay. You can send over your assignment and ask for it to be written for you. Can their writers do it well, though? According to pat reviews, it seems there's some issues that need to be ironed out. Some students have received assignments written for other students, and others got plagiarized essays.
Prices – 4/10
Pricing with this service is difficult at best, as there's no pricing guide online for them. In the example they give, the customer is quoted $25 USD an hour to get help with an assignment. However, we don't know how long it will take, and what exactly they're getting. It's also worth noting that there's no discount deal or promotion code that we can see for first time customers.
Deadlines – 4/10
Deadlines are important, as you have your own that you need to keep to. When you order with this service, you need to be safe in the knowledge your essay will come on time. Most customers say their essays came on schedule, but a minority said they were waiting longer than usual.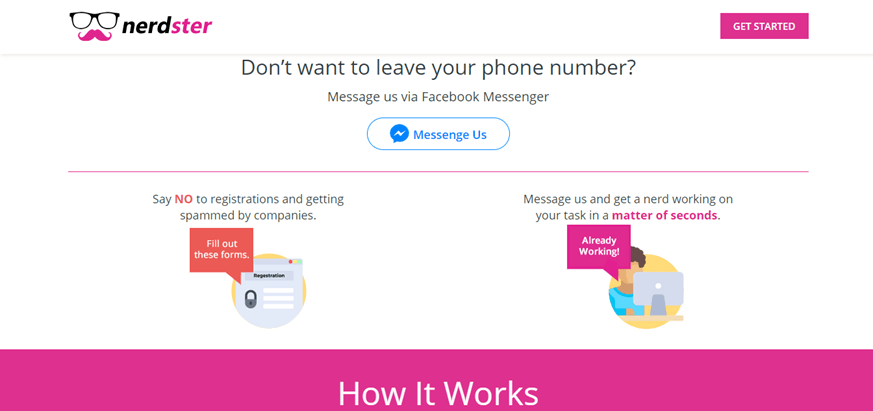 Customer Service – 3/10
If you need help with ordering, you can message the person you were originally in touch with. You can also call the contact support number. There has been issues with the refund policy, though. Many customers say that they found they weren't entitled to refunds, after they found the policy was stricter than advertised.

Mary Walton's conclusion on Nerdster.com
Nerdster is hard to recommend as we can't see exactly what they can offer you. If you want to find out, you'll have to get in touch with them yourself. There shouldn't be any obligation to use the service, but you may not want to do this. It may be better to look elsewhere for help with your essay.
Rated: 1.8