Advertised as one of the 'best and most reliable online essay writing guides' and custom essay writing services, as a student, you may be thinking that Term Paper Writer is the assignment writing solution that you've been looking for.
However, as a student, you'll want to make sure that you're spending your hard-earned money in the right places while matching your budget and getting the best service you'd expect. So, let's dig a little deeper to figure out whether this is the service for you.


Top Rated Essay Writing Services
Table of contents
Services – 5/10
Since there is no dedicated services page, you'll have to hunt around to figure out whether or not the service even covers your assignment type. You'll find a scattering of options on the homepage, but you'll be able to find a definitive list if you start making your way through the order process.
Here, you'll find a selection of around 30+ services with all kinds of assignment type ranging from articles and term papers to research proposals, dissertations and even resumes. However, this selection may feel rather limited compared with services that offer 50+ services.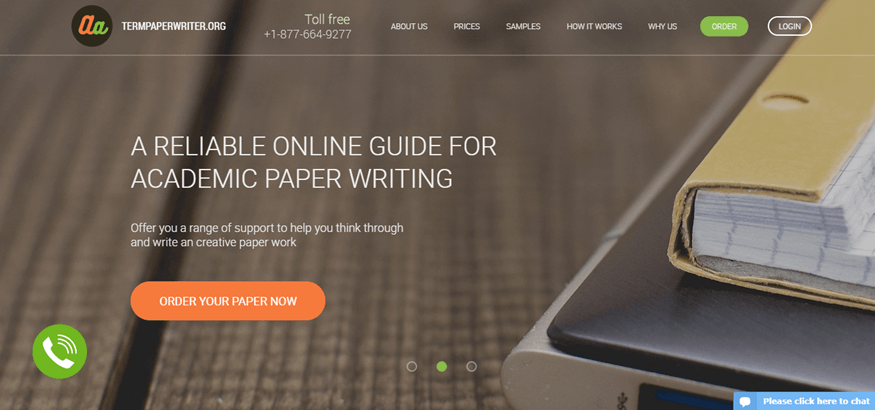 Pricing – 3/10
Once again making your way through the order form, you'll be able to figure out a price for the assignment that you're looking for. Alternatively, you can use the pricing calculator that can be found on the 'pricing' page of the website.
However, to give you a rough idea of what the prices are like, a ten-page, single-spaced essay (5,500 words) with a three-day deadline will set you back around $669! This is by far the most expensive service I've ever seen, and no student will be able to afford this kind of service.
Content Quality – 3/10
There's no sign of any kind of reviews or testimonials pages on the website, just a handful of bleak reviews on the homepage sidebar. This leads me to doubt the credibility of the website seriously and forces me to search online for answers.
Using trust websites and forums, I quickly discovered a comprehensive range of negative reviews by the service, many of which claimed that despite the sky-high prices of the service, the quality was terrible and contained a vast amount of errors including poor grammar, bad punctuation and a tonne of typos.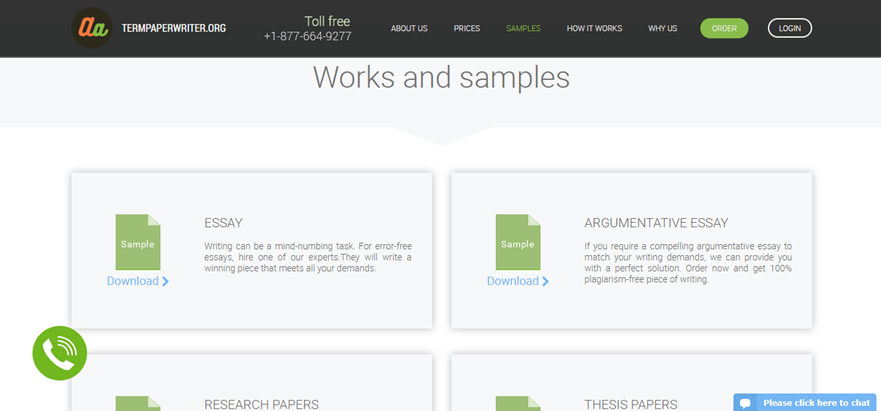 Customer Service – 4/10
Much like the above, there is also no dedicated support page so you'll have to hunt around the website while looking for ways to contact them. From a quick search, I found that you can use the limited time live chat feature, you can request a callback, call them yourself using the US toll-free phone, and that's it.
There's no dedicated email addresses, no dedicated pre or post-sale support and not even an email form, meaning a lot of students will feel like they've been left in the dark.

Mary Walton's conclusion on TermPaperWriter.org
As you can see, there are many things that need to be improved when it comes to TermPaperWriter. With everything else aside, even just the extortionate price is enough for me to advise that you take your essays to a more student-friendly website.
Rated: 2.4