It's easy for things to get on top of one another if you're a student. Trying to maintain a healthy and proactive social life, holding down a part-time job and attempting to attend all your lectures can very quickly become overwhelming. To help relieve some of these stresses, Papers Owl is here to handle your custom writing tasks. Unfortunately, the site leaves a lot to be desired.


Top Rated Essay Writing Services
Table of contents
Website Interface – 6/10
The initial appearance of PapersOwl is rather good. The site is easy to navigate and there is just the right amount of text to give you everything you need to know about the site without it going on and on. There are all the pages you would expect to see with the exception of the very important contact page. The ability to contact the company is so important and the absence of this page lets the site down.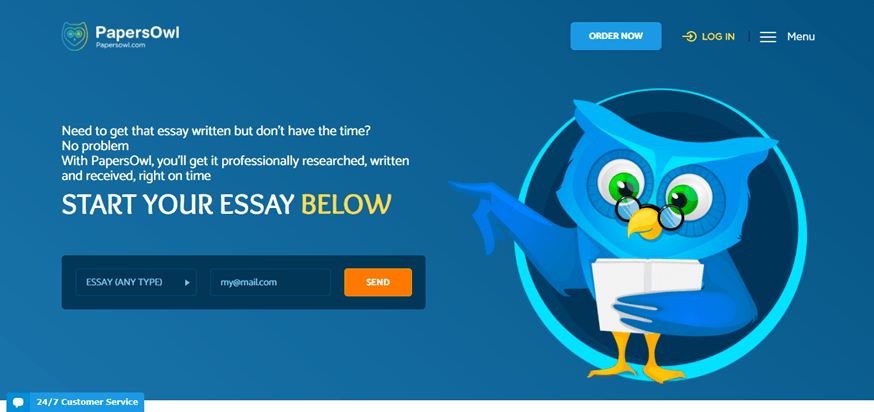 Services – 3/10
By clicking on the services page of the menu, you'll gain access to a collection of random terms and descriptions, obviously used as some sort of keyword. This means you don't have the opportunity to see what exact services are on offer. As the site uses a bidding system, you can theoretically request any kind of assignment but there's no way of knowing whether your selected writer is qualified.
Pricing – 3/10
Since the site operates a bidding policy, the prices of PapersOwl.com can be extortionate. As all the writers on the site use the site as a hub for work and request their own prices, the prices tend to be a lot higher than standard custom writing services. For a ten-page essay with a 48-hour deadline, you could be looking in the region of $300 – $500.
Content Quality – 4/10
Since the writers on the site work on a freelance basis, there's no testimonials or review page for the site. There is a simple review system to look at when choosing your writer but, oddly, they all boast 100% ratings. This leads me to doubt the credibility of the writers. Even the names of the writers themselves make me doubt their authenticity. It has been reported online that many of the writers are not native English as the site states.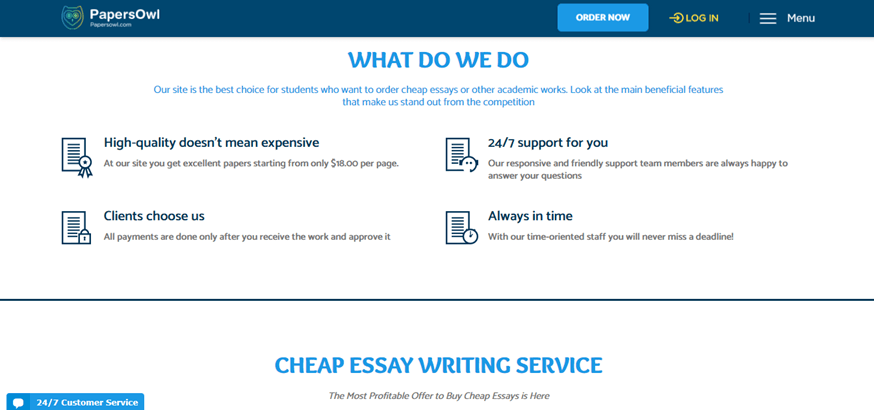 Customer Service – 4/10
You can communicate with your individual writer through your account on the website. If you are experiencing problems with your writer, you can only contact Papers Owl using the live chat feature. This is a poor selection of contact methods and you could find you have a lot of problems if you need assistance and the live chat is offline.

Mary Walton's conclusion on PapersOwl.com
To summarise, PapersOwl has the foundations to be a decent custom writing service, however, there is a lot that needs to be improved. By adopting the traditional pay-per-page system and employing some dedicated writers to take responsibility for the quality of the content, this could be one of the leading sites. However, if you're looking for custom writing service now, it's highly advised that you take your business to a more trustworthy site.
Rated: 2.6