Are you running out of time on your upcoming assignment? Perhaps you completely forgot about one of your tasks, and you're now looking for a custom essay writing service to help you get the grades you deserve.
During your search online, you may have come across My Perfect Words, an essay writing service that boasts 0% plagiarism, fast delivery times and high-quality content. However, looks can be deceiving, so let's explore the site to see whether it's right for you.


Top Rated Essay Writing Services
Table of contents
Services – 5/10
Despite there being no dedicated services page, you can use the slightly-hidden order form on the homepage of the website to see whether the service you require is supported. In the list, you'll find a range of services, around 40 in total, covering most of the assignments types.
However, there are a few noticeable services missing, such as editing and proofreading services, meaning some students may have to take their business elsewhere.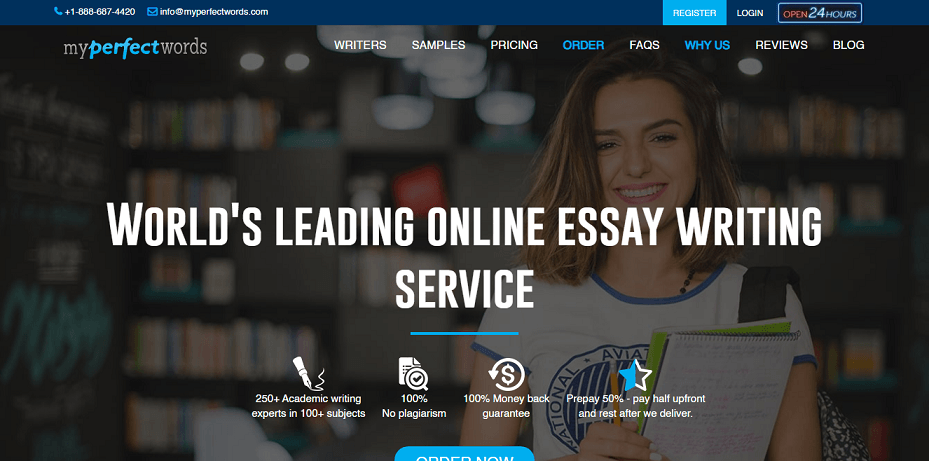 Pricing – 5/10
Using the order form or the pricing page, you can find out an accurate quote for your work for free. The price is based on the deadline you require, the number of pages you want and the academic level of the writing.
To give you a rough guideline on what prices are like, an essay, written to a Master level with a 3-day deadline will cost you around $22.75 per page. This is quite an expensive service, although it's definitely not the most, it all depends on your budget.
Content Quality – 4/10
While there are reviews of the service hosted on their website, around 2000+ 5-star reviews, none of these reviews have any dates, meaning they could be years out of date and no longer relevant. This forced me to look online for more information using review and trust websites.
Searching online, I found a variety of mixed reviews on MyPerfectWords.com. While some, a minority, of reviews claimed the site was average but still did the job, others complained of a lack of customer support, late delivery times, poorly-written content and even examples of plagiarism that deemed the assignments unusable without editing.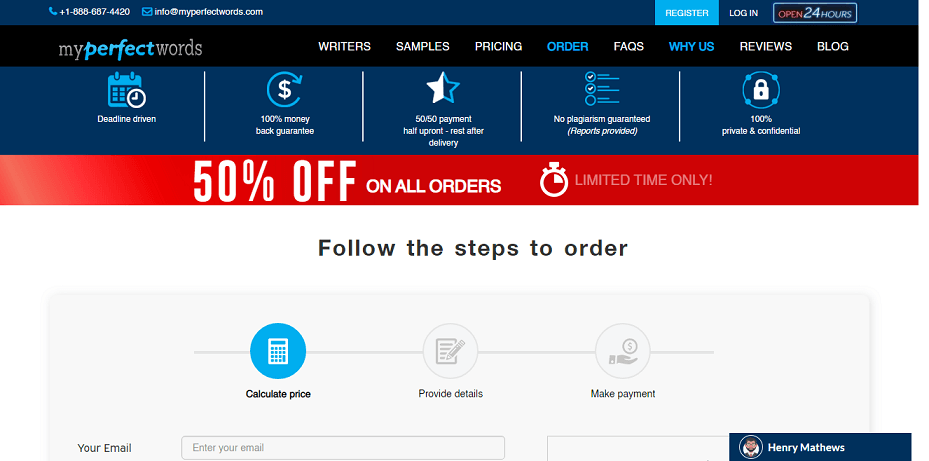 Customer Service – 3/10
Heading over to the contact page, you'll find a basic email form you can fill out, as well as an SMS phone number, an info email address and a physical address. This is a very poor selection of customer support options since there's no international support and help isn't divided between pre and post-sales departments.
This leads me to believe that the service is rather small scale and therefore you may be feeling left in the dark when the service gets busy.

Mary Walton's conclusion on MyPerfectWords.com
As you can see, there are many unique parts to consider when it comes to MyPerfectWords. While the pricing isn't the worst, it's safe to say that the website doesn't deliver the high-quality and professional service that you'd expect. Most students might try to find more credible and reputable website.
Rated: 2.4