So, let's imagine you've created the first draft for your upcoming assignment and you've run out of time to finish off. Don't worry; you're not alone. In fact, countless students encounter the same problem every single academic year. To polish off your assignment, you need the help of a professional.
While seeking out this assistance, you may have stumbled upon an editing website, such as Last Minute Editor. Today, we'll explore the ins and outs of the website to ensure it's the right service for you.


Top Rated Essay Writing Services
Table of contents
Services – 5/10
As the title suggests, LastMinuteEditor.site provides a selection of services which is refined to editing, proofreading or completely writing your work in a timely manner. There's a selection of deadlines to choose from, and you can detail what work you want to be completed using the order form.
It's worth noting that many of the leading writing services will offer these services in addition to writing your content from scratch. This is not a service you will find here.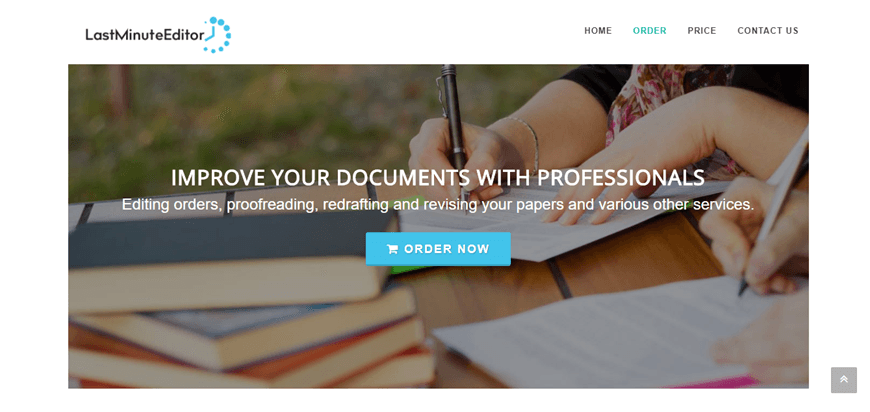 Pricing – 3/10
The pricing of your work can vary dramatically, depending on the service that you require. As a rough guideline, to have a ten-page essay proofread with a four-day deadline will set you back around $90. This is a hideous amount of money and not suitable for a student on a tight budget, let alone to be used as a regular service.
Content Quality – 3/10
It was very surprising to me that there is little to no information in regard to the actual writers and their qualifications except the fact that they hold MBA and PhD degrees although there is no proof of this anyway on the website. There is also no kind of review or testimonial page on the website.
Searching online, I could soon see why. There are many reports from previous customers stating that the work they had proofread came back with errors still in the page and, in some cases, there were even errors that hadn't been there in the first place. One of the most common issues were writers changing UK English into US English when it wasn't asked for.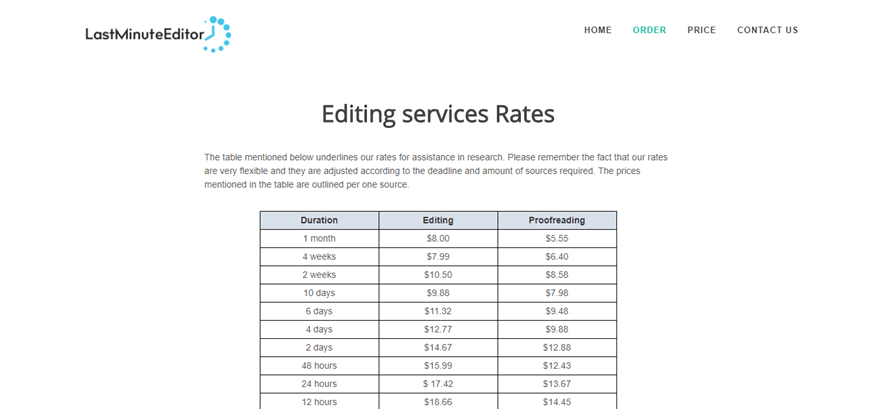 Customer Support – 3/10
The only possible way you can contact the website is through the email form on the contact page. This means, even if you require urgent assistance, you may be left waiting for a reply for some time.
There are no email addresses, no phone numbers, no social media pages, no live chat and no physical address. This leads me to highly doubt the credibility of the website.

Mary Walton's conclusion on LastMinuteEditor.site
All in all, LastMinuteEditor is not all that it's cracked up to be. With outstanding prices and a poor, inconsistent quality of the content, I simply cannot recommend this website as a usable editing service. Instead, I would advise taking your business elsewhere to a more reputable website.
Rated: 1.9