Essay Expert is here to attempt to alleviate your custom writing service worries. Students across the United States are feeling the increasing pressures of academic life and are, more commonly, looking for ways to free up some of their time to focus on the more important aspects of life. However, EssayExpert leaves a lot to be desired.


Top Rated Essay Writing Services
Table of contents
Website Interface – 2/10
My first impression of the site was poor. The site is not nicely laid out at all, and it can be very difficult to navigate, not saving you any time at all. The graphics are poor quality and the text overlaps and can be difficult to read. The rest of the pages are full of unessential filler content and provides no real value to you or other students. There is also the distinct lack of a reviews/testimonials page.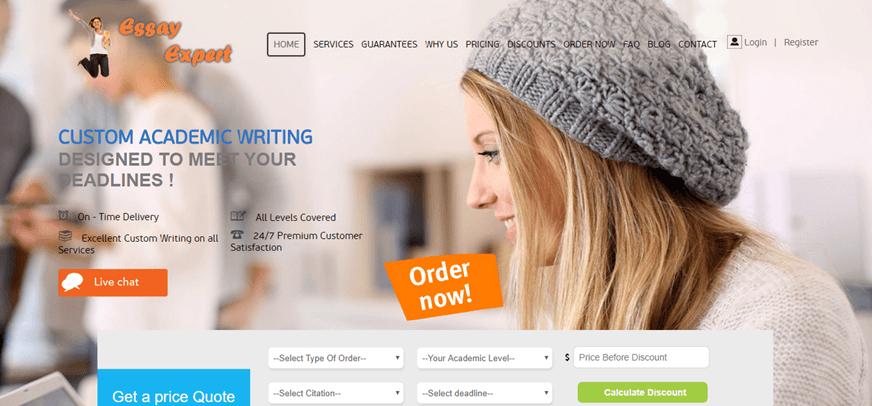 Services – 5/10
Using the order form on the homepage, it's easy to see that EssayExpert.us offers a large number of services to its users. However, upon closer inspection, it's easy to see that a range of essential, common yet more niche assignment types are missing, meaning this site could be unsuitable for students who are looking for a regular solution to fulfil their needs. The site does cater for the most common assignment types, such as essays or presentations.
Pricing – 3/10
Using the order form as a rough guideline, a ten-page (2,500 words) essay with a 48-hour deadline will set you back a staggering $309. However, for first-time users, there is an available discount that brings this down to $294, still massively expensive for a student living on a tight budget. This may be suitable as an urgent one-off solution but is unsuitable for students who are looking for a regular custom writing solution.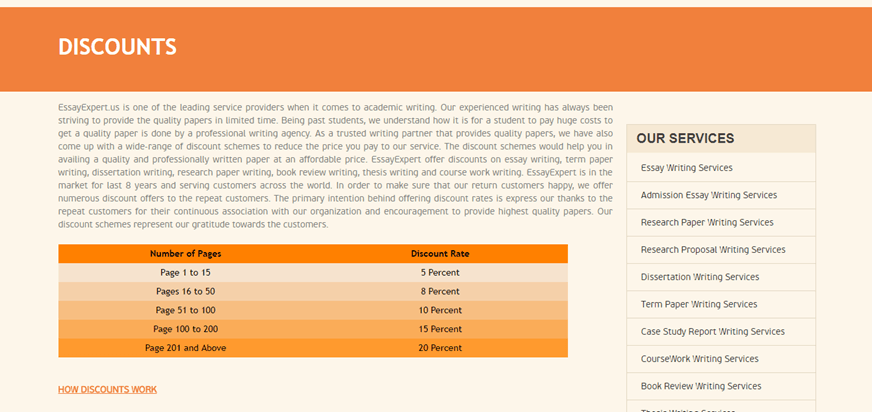 Content Quality – 3/10
Since there is no review page, I took to the Internet to find some answers. The reviews of the site were heavily mixed. Some users stated that the site was okay, but some said they had to do some touch-ups to work. Others complained that the service was the worse they had ever seen, filled with mistakes and errors and was not suitable for an academic hand-in. There were also reports of high levels of plagiarism.
Customer Service – 2/10
If you do decide to use the website, there are limited ways to contact the site should you need to. Despite being a United States website, there is only a United Kingdom phone number available. What's more, the only other way to contact the site is through the limited Live Chat feature or filling in the email form. Although the site may reply, if you're in need of some urgent assistance, your options are limited.

Mary Walton's conclusion on EssayExpert.us
Although Essay Expert has the foundations set to become a decent custom writing service, the website still has a long way to go. With some updates to the consistency of the content quality alongside a reduction in price, this could easily be the go-to custom writing service. However, in the meantime, it's highly recommended that you take your business elsewhere.
Rated: 1.8