Are you a student looking for a way to lighten your workloads, rewarding you with the time to get everything you need to be done properly whilst still focusing on friends and relationships while still achieving the grades you deserve? Sounds like a tall order doesn't it, but that doesn't have to be the case. Custom writing services, such as My Essay Writing, set to try and relieve some of that stress, some better than others.


Top Rated Essay Writing Services
Table of contents
Website Interface – 3/10
My first impression of MyEssayWriting was relatively poor. The site doesn't initially look easy to use and there is a considerable amount of text floating around, obviously filler content to make the site look busy and full. Notably, there is no footer to the website, no dedicated services page listing what services are on offer or an easy order form on the homepage to get orders started quickly.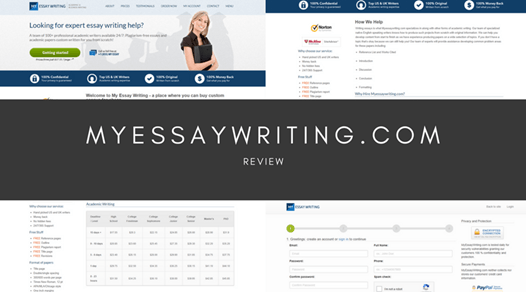 Services – 3/10
As there is no services page, we have to hunt for what services are available. Referring to the pricing page, things don't get much better as you are simply presented with a long-winded table that still doesn't describe the services on offer. There are simply three choices, Business Writing, Editing and Academic Writing. When you consider that many of the leading sites list off over 50+ dedicated services, this is a very poor selection.
Pricing – 3/10
Using the tables on the pricing page, I was quick to discover that the website has very slack and broad sounding deadlines. This worried me but it was to get worse. A ten-page academic assignment, written to a PhD level with a 24-hour turnaround will set you back roughly $440. This is extortionate prices and simply unsuitable for a student, especially one living off a tight budget. It's also worth noting that this is without the added extras such as proofreading, professional editing and even a list of sources!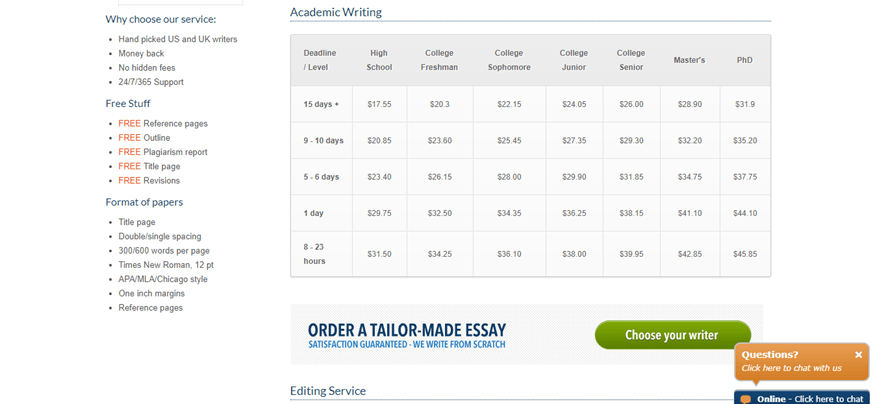 Content Quality – 2/10
Referring to the testimonials page, you'll discover that there is a vast selection of reviews but, none of the exclaim a star rating or an out-of-ten system. There is also no date on any of the reviews, making them completely obsolete, leading me to highly doubt the credibility of the website. After some online searching, I discovered a selection of previous clients who had found the work disappointing. They exclaimed it obviously wasn't written, or proofread, by a native English speaker as it was riddled with mistakes, typos and poor sentence structure.
Customer Service – 3/10
As with the reviews, the list of contact methods is fairly weak. Visiting the contact page, you'll be treated to three various email addresses, a phone number and a link to the live chat on every page. This is poor as there obviously isn't any phone support for international users nor any active social media page links for those looking to get in touch.

Mary Walton's conclusion on MyEssayWriting.com
All in all, MyEssayWriting.com has a lot to improve upon. From the quality of the content to widening their support reach, these are all things they should do before taking on any more customers. With these, alongside a price reduction, this could actually be a leading custom writing service site. For students looking for solutions now, you're better off taking your assignment elsewhere to a more leading company.
Rated: 2.1