As a student, there are countless things you've got to remember. What time are your lectures? What time were you supposed to meet up with your friends? What day is that assignment due? Sometimes, things can get too much and it's easy to start forgetting things or not have time for them. Buy Essay Online is here to try and alleviate some of those stress by handling all your custom writing tasks, giving you more time to focus on what's important.


Top Rated Essay Writing Services
Table of contents
Website Interface – 4/10
My initial impression of BuyEssayOnline was that the site is well laid out and organised. There is a nice, easy to read font and graphics, however, these impressions were short-lived. Scrolling down the homepage you'll notice the site has a tonne of filler content that is used just to fill space. This makes the site feel overwhelming and confusing. All the pages are present with the obvious exception of a services page.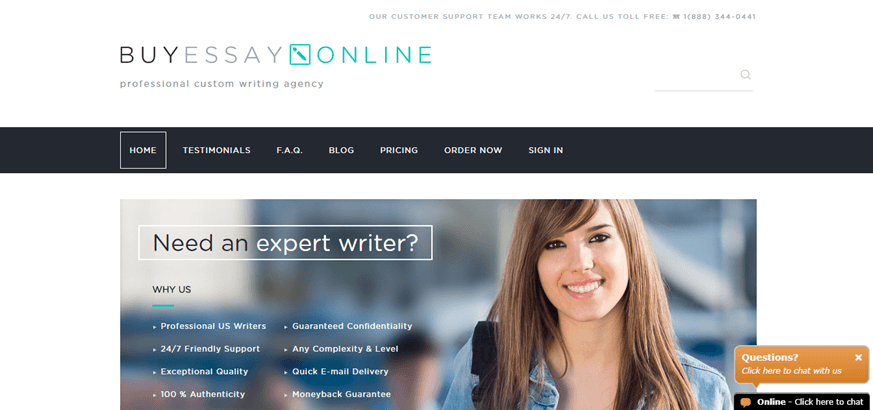 Services – 3/10
Due to the lack in a services page, it's difficult to find out what services the site actually offers. Referring to the pricing page, you'll notice the assignment types are split into three sections. This means that you'll have to request your document type while ordering. This usually results in an increase in price when compared to the pricing page.
Pricing – 3/10
Referring to the pricing page, a ten-page essay with a three-day deadline will come to around $360. It's worth noting that this is without the added extras such as editorial proofreading and editing and a list of sources. This means the price will be nearer to $400-$450, a price that is far too expensive for most students, especially those already on a tight budget.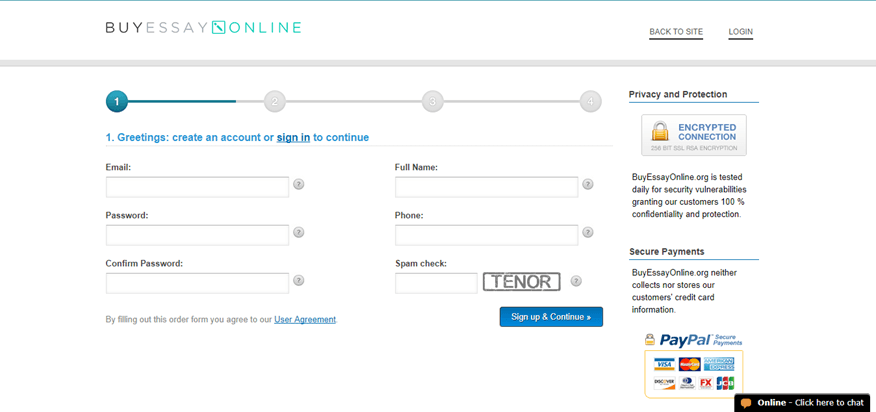 Content Quality – 3/10
Clicking through to the testimonials page, you'll notice the very limited selection of reviews. None of these reviews has a star or out-of-ten rating system and there are no dates, meaning that the reviews could be well over a year old and no longer relevant. This causes me to doubt the credibility of the website. Searching online, I discovered a number of past customers stating that the quality of the content they received from the site was relatively poor. There were even reports of high levels of plagiarism.
Customer Service – 3/10
There is a complete absence of a dedicated contact page on the site. However, there are contact details littered throughout the website. There's a US toll-free line and you can also connect to the site using the live chat feature found on every page. These are great but it is very limiting, especially if you live outside the US and will only have the option to use the live chat. If the feature is offline, there is no way to contact the site.

Mary Walton's conclusion on BuyEssayOnline.org
Overall, BuyEssayOnline.org looks like a good custom writing service, however, on a closer inspection it's easy to see that there is a lot to be improved. From lower prices and dedicated services alongside an improvement to quality and this could quite easily become a leading site. Until these improvements are made, students looking for a custom writing service for their assignments now would be much better off taking their business to another site.
Rated: 2.2