Just Do My Homework claims itself to be one of the leading custom writing services, geared towards students who are finding it hard to find the time to complete their assignments during their academic years. However, students who are looking for a service to suit them may find themselves let down by the company.


Top Rated Essay Writing Services
Table of contents
Website Services & Promises – 5/10
Firstly, the site claims itself to be the number one assignment writing service on the entire internet. This is an extremely tall order that it's doubtful to fulfill. The site only offers three mains services of writing, editing and slideshow presentation creation but you can choose between a variety of subjects, and you can choose any deadline you like.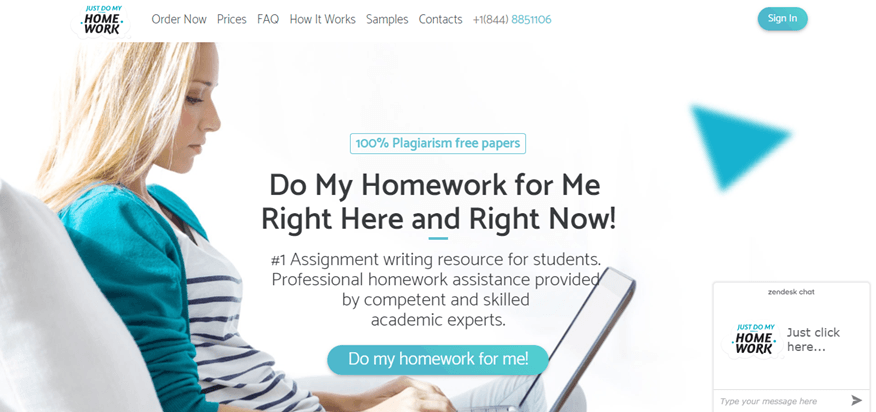 Pricing – 3/10
A fairly common order of a ten-page essay, written to a university academic level with a 48-hour deadline will set you back a ludicrous $300. This is completely unaffordable and far too expensive for students who are looking to spend their hard-earned cash or loan.
Students living on a tight budget will find the service far too expensive as well as ensuring this website is completely unsuitable for making regular orders.
Quality of Content – 5/10
Since there is no reviews or testimonials page (leading me to, again, doubt the credibility and legitimacy of the website), I took to the internet to discover the quality the content that JustDoMyHomework.com delivers.
According to reports of previous customers, it solely depends on which writer you are assigned. Some claim the service was the best service they have ever used whereas others described it as the worst, claiming that the assignments delivered were of an extremely poor quality, written in poor English, lacked any sort of sentence structure and left users feeling out of pocket.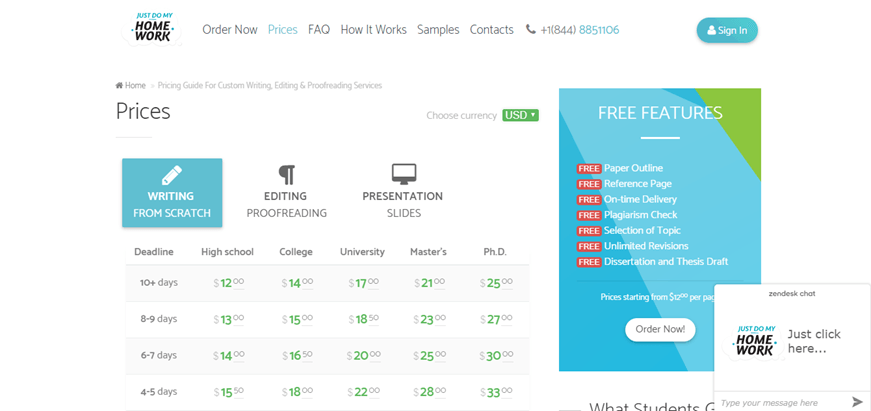 Customer Support – 4/10
There is a restrictive number of ways you can contact the website if you decide to use them. There's a very basic email form you can fill out on the contact page, alongside an address and a single email address that handles all the queries. There is also a live chat feature operated by Zen Desk however the response times can vary. However, there is a map with a physical address with adds accountability to the service.

Mary Walton's conclusion on JustDoMyHomework.com
Although there is a range of services to choose from when it comes to JustDoMyHomework, the sky-high prices, the irregular and 'chance' high-quality content and the lack of reviews leads me to believe that the website is just out to sting their student customer base. Instead, I highly recommend taking your business to a leading and more reputable service where you can guarantee quality for a good price.
Rated: 1.9