Ever increasing in popularity, custom essay writing services are being used by more and more students around the world. This is because students are under more and more pressure to perform, yet, there's simply not enough hours in the day to achieve what is expected of them, especially when it comes to squeezing in all of their extra daily activities and responsibilities. The question remains, which writing service is right for you? Today, we'll be exploring the ins and outs of IWriteEssays.


Top Rated Essay Writing Services
Table of contents
Services – 5/10
The first thing you'll notice on the homepage is the order form that provides with a comprehensive list of services to choose from. Although there is a wide variety, the list is missing a few key services that are becoming increasingly common among students. Therefore, if you're looking for a regular service that covers all the basics, you may have to take your business elsewhere; highly recommended if you want to start gaining loyalty points through a regular service. Additionally, you can only choose between college and high school quality essays, not a university level or above.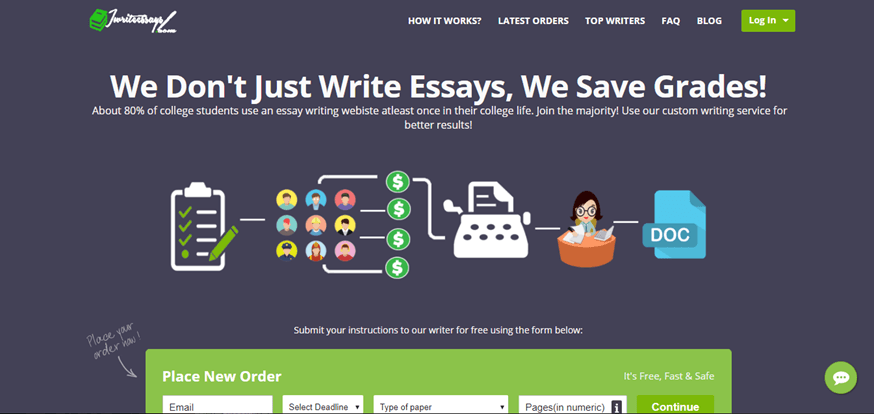 Quality of Content – 3/10
On the homepage, the site boasts a 96% quality rating. Additionally, there's a handful of testimonials scattered throughout the website but no dedicated reviews page. This leads me to seriously doubt the credibility and the legitimacy of the service. After a brief search online, I quickly discovered that past customers had very mixed reviews on the website. While some described an average service, others complained about a poor quality of content including essays that were riddled with typos and even high levels of plagiarism.
Prices – 4/10
Using the order, since there is no dedicated pricing page, you'll be able to input the service you want for a quote. As a guideline, a ten-page college essay with a 48-hour deadline will set you back around $220. This is relatively affordable but, as you can see, this is reflected in the quality of the content. When you start adding essential extras, such as plagiarism reports and professional proofreading, you're sure to be paying around the $300 mark.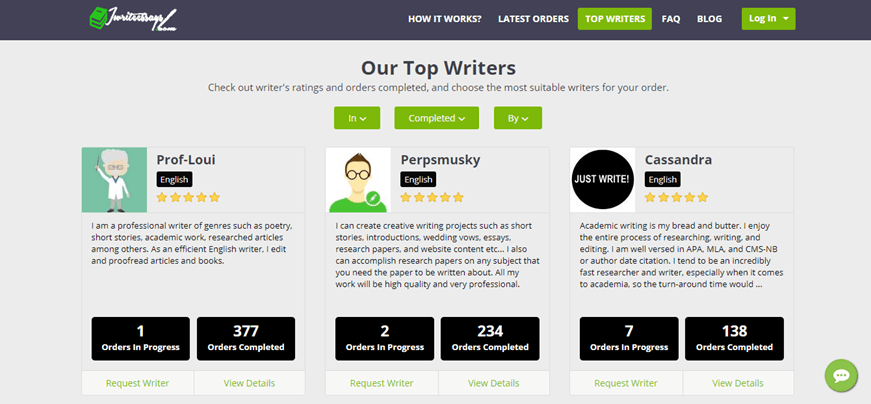 Support – 3/10
There is no dedicated contact page on the website meaning it's difficult to find methods of contact the company should you need them. After a bit of hunting around, I found an email address for ordering only (no dedicated support line), a US phone number (that isn't posted as being toll-free) and a live chat support on every page (that may not be 24-hour). This is a poor selection of contact methods and definitely not suitable for students in need of urgent assistance.

Mary Walton's conclusion on iWriteEssays.com
As you can see, I Write Essays has a lot to improve on. With services that are restricted to early-stage academic levels, high-priced, inconsistency content quality and a lack of comprehensive support options, some students may be left feeling let down by the service. With this in mind, it's highly recommended that you take your business to a more reputable website.
Rated: 2.1